Published 10-30-06
Submitted by KeyBank
Cleveland, OH -WVIZ/PBS and 90.3 WCPN ideastream and Playhouse Square Foundation are pleased to announce the new KeyBank Career Development Program. The program gives high school students opportunities to explore careers in the performing arts through discussions with performers, choreographers, directors, set designers and executives. Schools can participate through field trips and distance learning technology.
The first KeyBank Career Development Program focuses on careers in Dance and is scheduled for Monday, October 30 at 1:00 pm. Colleen Porter, director of arts education for Playhouse Square Foundation, will interview David Shimotakahara (founder and artistic director) and Amy Miller (artistic associate) of Groundworks Dancetheater.
"We are grateful to KeyBank for their support of this career development program," said Porter. "Playhouse Square and ideastream offer separate career programs, but now we are able to combine our resources to connect more students to the rich arts and cultural community of Northeast Ohio."
KeyCorp worked closely with Playhouse Square Foundation and ideastream to develop the program as part of the corporation's $1 million grant to the Idea Center in March 2004 ( http://www.csrwire.com/PressRelease.php?id=2587). The program helps fulfill the Idea Center's educational goals in accordance with Key's emphasis on encouraging people and communities to achieve economic self-sufficiency through strategic philanthropic investment in financial education and workforce development programs that foster diversity and inclusion.
"By combining our technology infrastructure, broadcast expertise, and understanding of the content needs of educators in the area, we're able to complement the programs and services delivered in area schools," Roy Norris, Sr. Director of Education Services for ideastream noted. "The goal is enhancing learning that leads to better career options."
The next event in the KeyBank Career Development Program, focusing on careers in Theater, is scheduled for Tuesday, December 12, 2006. Porter will interview Andrew May, associate artistic director for Great Lakes Theater Festival, and Jeff Herrmann, director of drama at Baldwin-Wallace College. Other programs for this school year are scheduled for February 6 and April 3. Topics for sessions beyond December 12 will be announced at a later date.
All KeyBank Career Development programs are held in the Idea Center at Playhouse Square (1375 Euclid Ave.). Schools interested in participating may contact John Ramicone of ideastream at 216.916.6360 or by email at john.ramicone@ideastream.org.
In addition to coordinated efforts related to the KeyBank Career Development Program, ideastream and the Playhouse Square Foundation offer robust career enhancement programs.
Information about Career Days offered by the Playhouse Square Foundation Arts Education Department is available by calling 216.348.7909 or by emailing artseducation@playhousesquare.org.
To learn more about the WVIZ/PBS ideastream Career Exploration series and other education services offerings, educators may call 216.916.6360, or go online to http://www.wviz.org/edsvcs.
The Idea Center is a vibrant center of activity, housing the broadcast operations and education services of WVIZ/PBS and 90.3WCPN ideastream and Playhouse Square Foundation arts education programs. The facility is a model of creative connectivity where digital media (radio, television and the internet) is used to create and distribute content, including news, information, educational services, and arts and cultural programming.
KeyCorp
Cleveland-based KeyCorp (NYSE: KEY) is one of the nation's largest bank-based financial services companies, with assets of approximately $95 billion. Key companies provide investment management, retail and commercial banking, consumer finance, and investment banking products and services to individuals and companies throughout the United States and, for certain businesses, internationally.
ideastream is a multiple-media public service organization with a mission to strengthen our communities by providing distinctive, thought-provoking programs and services that enlighten, inspire, educate and entertain. The organization was formed by the merger of public broadcasting stations WVIZ/PBS and 90.3 WCPN in July of 2001. The organization operates public television and radio stations in Cleveland with an audience of some 2.8 million viewers and listeners, an Educational Service group serving schools with nearly one half million students and manages the Ohio Public Television and Radio Statehouse News Bureau and Ohio Government Telecommunications in Columbus.
Playhouse Square Foundation
Playhouse Square Foundation is the 501 (c) (3) not-for-profit, which restored and operates Playhouse Square Center, the nation's second largest performing arts center. The Foundation's mission is presenting and producing a wide variety of quality performing arts, advancing arts education and creating a theater district that is a superior location for entertainment, business and housing, thereby strengthening the economic vitality of the region.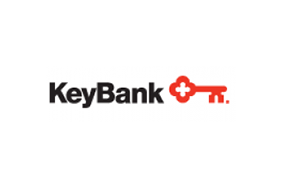 KeyBank
KeyBank
KeyCorp's roots trace back 190 years to Albany, New York. Headquartered in Cleveland, Ohio, Key is one of the nation's largest bank-based financial services companies, with assets of approximately $176.2 billion at March 31, 2021. Key provides deposit, lending, cash management, and investment services to individuals and businesses in 15 states under the name KeyBank National Association through a network of approximately 1,100 branches and more than 1,400 ATMs. Key also provides a broad range of sophisticated corporate and investment banking products, such as merger and acquisition advice, public and private debt and equity, syndications and derivatives to middle market companies in selected industries throughout the United States under the KeyBanc Capital Markets trade name. For more information, visit https://www.key.com/. KeyBank is Member FDIC. 
More from KeyBank