Published 04-25-06
Submitted by KeyBank
CLEVELAND - KeyCorp (NYSE: KEY) Chairman and CEO Henry L. Meyer III today presented a $1.5 million Key Foundation grant to University Hospitals Health System (UHHS). The largest corporate gift ever to UHHS, the grant underwrites a major new diversity initiative and provides funding for construction of a new cancer hospital as part of Vision 2010, the most ambitious strategic plan in UHHS history.
Under its diversity initiative, UHHS will establish the KeyBank Minority Medical Faculty Leadership Program and the KeyBank Minority Postgraduate Fellowship to help transition minority medical fellows and residents to faculty positions and to train students seeking masters and other advanced degrees in administrative roles throughout the organization.
Intended as a model for the nation's more than 120 academic medical centers, the initiative focuses on providing practical experience in a mentored environment, while instituting a long-term understanding of and value for minority involvement in healthcare. For example, the Postgraduate Fellowship will engage students in rotational work directly with senior UHHS management and across business divisions, including marketing, human resources and construction/supply chain. The Medical Faculty Leadership Program will document the transition experiences of residents and fellows to faculty positions to maximize retention.
"The healthcare industry needs to do more to encourage diversity at senior administrative levels, and we are pleased to take a leadership position through this initiative. Diversity is an important component of our desire to provide high-quality and personalized care because it dramatically improves our ability to understand the needs of - and effectively communicate with - all the patients, families and communities we serve," said Thomas F. Zenty III, President and CEO of UHHS. "We thank the Key Foundation for supporting our efforts."
UHHS generates directly and indirectly 55,000 jobs, $1.7 billion in wages and $122 million in state and local taxes. Its Ireland Cancer Center, which boasts one of the nation's best survivor rates, will be housed within a new 200-bed freestanding cancer hospital to meet the growing need for cancer care. Construction begins this fall and is scheduled for completion in 2009.
"Outstanding cancer research and treatment are hallmarks of the UHHS reputation. Key recognizes the important work being done to improve quality and access to the best care available to families facing the most difficult time of their lives," said Meyer. "This donation really is a challenge to our corporate community and institutions across the region to step up and help UHHS complete the important work outlined in Vision 2010."
University Hospitals Health System (UHHS)
University Hospitals Health System is celebrating 140 years of caring for Cleveland. Its 947-bed, tertiary medical center, University Hospitals of Cleveland (UHC), is an affiliate of Case Western Reserve University (Case). Together, they form the largest center for biomedical research in the State of Ohio. The System provides the major clinical base for translational researchers at the Case Research Institute, a partnership between UHC and CWRU School of Medicine, as well as for clinical trials involving the most advanced treatments. Included in UHC are Rainbow Babies & Children's Hospital, the number one children's hospital in the Midwest; Ireland Cancer Center, designated by the National Cancer Institute as a Comprehensive Cancer Center (the nation's highest designation); and MacDonald Women's Hospital, Ohio's only hospital for women.
Committed to advanced care and advanced caring, University Hospitals Health System offers the region's largest network of primary care physicians, along with outpatient centers and hospitals. The System also includes a network of specialty care physicians, skilled nursing, elder health, rehabilitation and home care services, managed care and insurance programs. For more information, go to www.uhhs.com.
KeyCorp
Cleveland-based KeyCorp is one of the nation's largest bank-based financial services companies, with assets of approximately $92 billion. Key companies provide investment management, retail and commercial banking, consumer finance, and investment banking products and services to individuals and companies throughout the United States and, for certain businesses, internationally. Contact Key Foundation Senior Program Officer Quentin McCorvey at 216.689.5505, or quentin_mccorvey@keybank.com, for more information about corporate grants. Visit the KeyCorp page on Corporate Social Responsibility Wire at http://www.csrwire.com/csr/company.mpl?company=993 for a compilation of news releases about the company relative to philanthropic investment, diversity, community development, corporate governance, environment, business ethics, human rights, and workplace issues.
# # #
Note to Editors: For up-to-date company information, media contacts and facts and figures about Key lines of business, visit our Media Newsroom at Key.com/newsroom.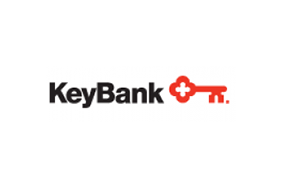 KeyBank
KeyBank
KeyCorp's roots trace back 190 years to Albany, New York. Headquartered in Cleveland, Ohio, Key is one of the nation's largest bank-based financial services companies, with assets of approximately $176.2 billion at March 31, 2021. Key provides deposit, lending, cash management, and investment services to individuals and businesses in 15 states under the name KeyBank National Association through a network of approximately 1,100 branches and more than 1,400 ATMs. Key also provides a broad range of sophisticated corporate and investment banking products, such as merger and acquisition advice, public and private debt and equity, syndications and derivatives to middle market companies in selected industries throughout the United States under the KeyBanc Capital Markets trade name. For more information, visit https://www.key.com/. KeyBank is Member FDIC. 
More from KeyBank