Published 09-22-05
Submitted by KeyBank
CLEVELAND - KeyCorp (NYSE: KEY) Chairman and CEO Henry L. Meyer III today presented a $1 million Key Foundation grant to Delos M. "Toby" Cosgrove, M.D., chief executive officer and president of The Cleveland Clinic. The grant endows in perpetuity a full-tuition minority student scholarship to The Cleveland Clinic Lerner College of Medicine in tandem with support for the clinic's multimillion dollar campaign for construction of a new Heart Center.
"More than ever, it's critically important for diversity in the medical community to keep pace with the rapid multicultural growth we're experiencing nationwide," says Cosgrove. "Strong doctor/patient relationships are essential to delivering quality healthcare, and diversity plays a pivotal role in our ability to understand and effectively communicate with patients and families we serve. There's a lot of good work to be done and, through the generosity of organizations like Key, scholarships of this kind are making a difference."
U.S. Census Bureau statistics show that more than one-third of Americans will soon live in states where Latinos, blacks, Asians, American Indians and other ethnic groups outnumber whites. Further, the Association of American Medical Colleges reports that medical school applicants nationwide in 2004 consisted of 19 percent Asian; 7.8 percent black; 7.1 percent Hispanic; 3.1 percent multiple race; 2.9 percent foreign/unknown citizenship; 0.9 percent other/unknown; 0.3 percent Native American, including Alaska native; and 0.1 percent native Hawaiian/other Pacific islander.
Based on merit and/or financial need, the Key-endowed scholarship will initially be awarded to a student entering The Cleveland Clinic Lerner College of Medicine in July 2006. Established in July 2004, the college delivers a unique five-year program ideal for aspiring physicians with a passion for blending clinical care with scientific inquiry. Cleveland Clinic faculty and staff designed the curriculum as an innovative approach to medical education and assessment. Students engage in problem-based learning that emphasizes critical thinking; self-directed learning; teamwork and individual knowledge; interactive seminars; labs and problem sets with basic science principles learned in the context of clinical relevance. Graduates earn a medical degree (M.D.) with special qualification in biomedical research from the Case School of Medicine.
Key's support of the Heart Center in addition to the company's ongoing sponsorship of American Heart Association (AHA) "Go Red for Women" movement addresses the urgent need for advancements in cardiac care. Cardiovascular disease has been the number one killer in the United States for nearly100 years, and is the leading cause of death among women. One American dies of cardiovascular disease every 33 seconds and, with the onset of a generational avalanche, 10 million more Americans are moving into the high-risk age category this year by turning 65.
In fact, while the healthcare community is preparing for 22-percent growth in the number of people age 65 and over through the year 2015; the financial services industry is on the brink of the largest intergenerational transfer of wealth in U.S. history, with millions of baby boomers preparing to transfer $41 trillion in wealth over the next half century.
"The healthcare and financial services communities are playing increasingly vital roles in peoples' efforts to leave a legacy of physical and fiscal health," says Meyer. "Just as physical fitness and financial health can affect personal well-being and the overall economic strength of our communities, our ability to help each other live strong healthy and financially-savvy lives is only as sound as the resources and advice we provide. In that respect, funding an education opens doors, while harnessing diversity's power to help others realize their full potential opens minds."
Scheduled for completion in 2008, The Cleveland Clinic's new one-million-square-foot Heart Center will consolidate all aspects of cardiac care, including a 340-bed hospital, clinical space and a technology building and have a measurable impact on the region's economy, providing a source of income and revenue for Ohio's citizens, businesses and governments. Initial estimates indicate that the new Heart Center will annually infuse more than $1.2 billion into the regional economy. Those estimates include the addition of 1,500 new jobs with an average salary of $70,000, bringing the total number of employees at the center to 5,000.
The Cleveland Clinic Heart Center is the recognized world leader in diagnosis and treatment of cardiovascular disease, and has been ranked No. 1 in the nation for cardiac care by U.S. News & World Report every year since 1995. Currently, the organization is the fourth largest employer in the State of Ohio and largest in the Northeast Ohio region with nearly 30,000 employees.
Cleveland Clinic Foundation
The Cleveland Clinic Foundation, located in Cleveland, Ohio, is a not-for-profit multispecialty academic medical center that integrates clinical and hospital care with research and education. The Cleveland Clinic was founded in 1921 by four renowned physicians with a vision of providing outstanding patient care based upon the principles of cooperation, compassion and innovation. U.S. News & World Report consistently names The Cleveland Clinic as one of the nation's best hospitals in its annual "America's Best Hospitals" survey. Approximately 1,200 full-time salaried physicians at The Cleveland Clinic and Cleveland Clinic Florida represent more than 100 medical specialties and subspecialties. In 2003, patients came for treatment from every state and nearly 90 countries. The Cleveland Clinic website address is www.clevelandclinic.org.
KeyCorp
Cleveland-based KeyCorp is one of the nation's largest bank-based financial services companies, with assets of approximately $91 billion. Key companies provide investment management, retail and commercial banking, consumer finance, and investment banking products and services to individuals and companies throughout the United States and, for certain businesses, internationally. Contact Key Foundation Senior Program Officer Quentin McCorvey at 216.689.5505, or Quentin_mccorvey@keybank.com, for more information about corporate grants. Visit the KeyCorp page on Corporate Social Responsibility Wire at http://www.csrwire.com/csr/company.mpl?company=993 for a compilation of news releases about the company relative to philanthropic investment, diversity, community development, corporate governance, environment, business ethics, human rights, and workplace issues.
# # #
Note to Editors: For up-to-date company information, media contacts and facts and figures about Key lines of business, visit our Media Newsroom at Key.com/newsroom.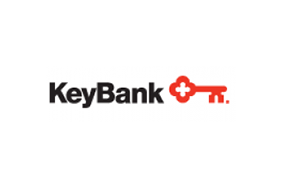 KeyBank
KeyBank
KeyCorp's roots trace back 190 years to Albany, New York. Headquartered in Cleveland, Ohio, Key is one of the nation's largest bank-based financial services companies, with assets of approximately $176.2 billion at March 31, 2021. Key provides deposit, lending, cash management, and investment services to individuals and businesses in 15 states under the name KeyBank National Association through a network of approximately 1,100 branches and more than 1,400 ATMs. Key also provides a broad range of sophisticated corporate and investment banking products, such as merger and acquisition advice, public and private debt and equity, syndications and derivatives to middle market companies in selected industries throughout the United States under the KeyBanc Capital Markets trade name. For more information, visit https://www.key.com/. KeyBank is Member FDIC. 
More from KeyBank