Published 03-31-05
Submitted by KeyBank
CLEVELAND - A team of MBA students from The Ohio State University's Fisher College of Business earlier this month took first place in the university's inaugural KeyBank Interscholastic Minority Student Case Competition. Coached by Marketing Professor Robert Leone, students Dion Charles, Adrian Frederick, Renard Green, and Richard Thomas won for excellence in their overall development and presentation of a two-year revenue growth strategy for KeyBank (NYSE: KEY).
Seven teams from prestigious schools nationwide competed for $13,000 in scholarships. Teams were evaluated, in part, on their ability to address business issues with diversity implications in the context of providing implementation strategies for the KeyBank's small business and retail banking units at a national or international level. In the process, students developed important professional skills involving the analysis and presentation of complex business issues while honing their communication and teambuilding talents.
Scholarships were divided among the members of the top placing teams: $6,000 to The Ohio State University; $4,000 to second place, Rice University; $2,000 to third place, University of Maryland; and $1,000 to fourth place, Ohio Dominican University. Other schools included Case Western Reserve University, Howard University, Northwestern University, and Notre Dame University.
Individual award winners from divided sessions include "Best Presenter," Adrian Frederick of The Ohio State University, and Kipruto Yego of the University of Maryland; and "Best Q&A," Jamie Richardson of Ohio Dominican University, and Ramy Ibrahim of Rice University.
Moderated by Michael Johnson, vice president of administration for the Columbus Chapter of the National Black MBA Association, the competition preserved the anonymity of the schools and featured judging panels of business leaders representing a cross-section of the central Ohio businesses community.
The Fisher College of Business established the KeyBank Interscholastic Minority Student Case Competition through a $100,000 grant from Key for creation of academic programs to help minority students and aspiring entrepreneurs turn their ideas into businesses. Key is now actively recruiting and cultivating relationships with several of the students, according to Margot J. Copeland, executive vice president and chair of the Key Foundation.
"We're thoroughly impressed with the quality and scope of work resulting from the competition," says Copeland, who also serves as director of corporate diversity at KeyCorp. "The level of innovative thinking exceeded our expectations, and the forum - a microcosm of the surfacing of thought in large organizations - speaks for the inherent value of inclusion and essential nature of diversity in business. Diversity is business and, in this spirit, we're already evaluating the broader implications of weaving so many ideas together and playing them off each other to even more profoundly achieve our objectives."
Fisher College of Business:
The Ohio State University's Fisher College of Business is one of the few business schools with both its undergraduate and MBA programs ranked in the top 20 by U. S. News & World Report. The college offers full-time, part-time and executive MBA, Master of Accounting and Master of Labor and Human Resources programs. The college of business was started in 1916, and was named the Fisher College of Business in 1993, in honor of Max M. Fisher, a noted philanthropist, industrialist and alumnus of the college.
KeyCorp
Cleveland-based KeyCorp is one of the nation's largest bank-based financial services companies, with assets of approximately $91 billion. Key companies provide investment management, retail and commercial banking, consumer finance, and investment banking products and services to individuals and companies throughout the United States and, for certain businesses, internationally. Contact Key Foundation Senior Program Officer Quentin McCorvey at 216.689.5505, or quentin_mccorvey@keybank.com , for more information about corporate grants.
# # #
Note to Editors: For up-to-date company information, media contacts and facts and figures about Key lines of business, visit our Media Newsroom at Key.com/newsroom.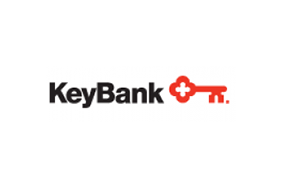 KeyBank
KeyBank
KeyCorp's roots trace back 190 years to Albany, New York. Headquartered in Cleveland, Ohio, Key is one of the nation's largest bank-based financial services companies, with assets of approximately $176.2 billion at March 31, 2021. Key provides deposit, lending, cash management, and investment services to individuals and businesses in 15 states under the name KeyBank National Association through a network of approximately 1,100 branches and more than 1,400 ATMs. Key also provides a broad range of sophisticated corporate and investment banking products, such as merger and acquisition advice, public and private debt and equity, syndications and derivatives to middle market companies in selected industries throughout the United States under the KeyBanc Capital Markets trade name. For more information, visit https://www.key.com/. KeyBank is Member FDIC. 
More from KeyBank