Published 02-26-08
Submitted by Eli Lilly and Company
WASHINGTON, February 26, 2008 /PRNewswire-FirstCall/ -- Eli Lilly and Company(NYSE: LLY) and Partners In Health (PIH) today announced a series of multidrug-resistant tuberculosis (MDR-TB) trainings for health officials and physicians treating drug-resistant patients in 10 former Soviet Republics. The trainings will be conducted by experts from Brigham and Women's Hospital (BWH), a major Harvard University teaching hospital closely affiliated with PIH, and are funded as part of a $4 million grant made to PIH and BWH through The Lilly MDR-TB Partnership.
The announcement was made in conjunction with the release here today by the World Health Organization of the largest survey ever conducted on the global spread of MDR-TB. The report covers data on both MDR-TB and XDR-TB (extensively drug resistant TB) collected in more than 80 countries. The report, "Anti-Tuberculosis Drug Resistance In The World," calls for "urgent measures" to address the HIV-MDR-TB co-epidemic and prevent the more rapid spread of the highly contagious and deadly disease.
"When I visit patients in these clinics and see that they are getting better, I'm thankful for the contribution of everyone working to end this disease," said Paul Farmer, M.D., Ph.D., co-founder of Partners In Health and Associate Chief of the Division of Social Medicine and Health Inequalities at the Brigham and Women's Hospital in Boston. "Our work must continue because it is making a significant impact on MDR-TB."
"This training program successfully addresses the WHO call for urgent measures that can serve as a model for other areas of the world where MDR-TB is reaching epidemic proportions," said Jim Yong Kim, M.D., Ph.D., co-founder of Partners In Health and Chief of the Division of Social Medicine and Health Inequalities at Brigham and Women's Hospital in Boston.
The PIH trainings will bring together public health officials and leaders responsible for overseeing MDR-TB programs in Armenia, Azerbaijan, Belarus, Georgia, Kazakhstan, Kyrgyzstan, Moldova, Tajikistan, Ukraine and Uzbekistan.
A second session in June, also funded by the Lilly grant to PIH/BWH, will bring TB physicians from these same 10 countries to the TB Research Institute at Novosibirsk in Siberia, one of five Russian TB Centers where PIH and BWH faculty have provided education programs to physicians over the last two years. The Institute, recently designated by the World Health Organization as a Center of Excellence, will provide a two-week clinical education program in MDR-TB.
June also marks a milestone in an international partnership between Lilly, PIH, BWH, the Moscow Medical Academy and the Harvard School of Public Health, which for several years has brought Russian physicians to Boston for a 7-week program in quantitative research methods and evidence-based medicine, with some of the physicians ultimately earning a Masters in Public Health. This newly trained cadre of experienced Russian faculty now will be joined by Harvard faculty to begin teaching advanced methods of biostatistics and epidemiology in Moscow to medical students and practicing physicians. The program promises not only to improve TB research and treatment, but also to more generally improve medical care in Russia and the Former Soviet Republics.
In addition to the doctors being trained this year, PIH-led sessions have provided education to 375 physicians, representing all 88 territories of the Russian Federation.
In conjunction with the Research Center in Novosibirsk, Tomsk Oblast TB Service has enrolled more than 1,300 MDR-TB patients in treatment provided by hospitals, day hospitals and ambulatory facilities in a continuum of care. Patients come from the general population, as well as from the regional prison system, and benefit from the additional physician education and programs offered by PIH and their BWH colleagues.
"Lilly is working to ensure that our corporate responsibility efforts drive measurable results for the communities and patients we serve," said Robert L. Smith, president of the Lilly Foundation. "We do not have a better example of this than The Lilly MDR-TB Partnership, a collaboration with 14 partners including PIH and BWH, which has achieved impressive results. We're honored to be part of this effort."
The $4 million in funding to PIH/BWH for this program and others is part of a $50 million commitment the company announced on World TB Day 2007.
PIH and BWH also have used Lilly funds for a pilot study to implement and assess a simple screening tool (AUDIT) to identify alcohol use disorders among Russian TB patients. This work has led to a randomized controlled trial funded by the U.S. National Institutes of Health to assess the effectiveness of pharmacologic and behavioral treatment of patients who are at risk of dropping out of TB treatment due to excessive alcohol use. Working with their Russian colleagues, PIH/BWH faculty also have implemented a community-based intervention program for treating and supporting MDR-TB patients at high risk of treatment default due to social factors such as unemployment, homelessness and alcohol addiction.
About Lilly
Lilly, a leading innovation-driven corporation, is developing a growing portfolio of first-in-class and best-in-class pharmaceutical products by applying the latest research from its own worldwide laboratories and from collaborations with eminent scientific organizations. Headquartered in Indianapolis, Ind., Lilly provides answers -- through medicines and information -- for some of the world's most urgent medical needs. Additional information about Lilly is available at www.lilly.com.
About PIH
Partners In Health is a non-profit organization based in Boston that works with partner organizations based in some of the world's poorest communities to improve the health and well-being of those most in need. Responding to an epidemic in the shantytowns of Lima, Peru, in 1996, PIH pioneered successful, community-based treatment of MDR-TB in poor countries. The success of that program contributed to a change in WHO policies and to creation of the Green Light Committee to make effective MDR-TB treatment available to the poor. The organization currently has programs in Haiti, Peru, Russia, Rwanda, Lesotho, Malawi, Mexico, Guatemala, and Boston.
The Division of Social Medicine and Health Inequalities (DSMHI) in the Department of Medicine at Brigham and Women's Hospital (BWH) fosters the support and coordination of training, research, and service to reduce disparities in disease burden and to improve treatment outcomes both at home and abroad. The Division focuses on infectious diseases (e.g., HIV and tuberculosis) as well as non-infectious diseases (e.g., coronary artery disease, diabetes, addiction) and other health problems of major importance to society.
About Brigham and Women's Hospital
Brigham and Women's Hospital is a 747-bed nonprofit teaching affiliate of Harvard Medical School and a founding member of Partners HealthCare, an integrated health care delivery network. BWH is committed to excellence in patient care with expertise in virtually every specialty of medicine and surgery. BWH is an international leader in basic, clinical and translational research on human diseases, involving more than 860 physician-investigators and renowned biomedical scientists and faculty supported by more than $416 M in funding. BWH is also home to major landmark epidemiologic population studies, including the Nurses' and Physicians' Health Studies and the Women's Health Initiative.
(Logo: http://www.newscom.com/cgi-bin/prnh/20071109/CLF001LOGO )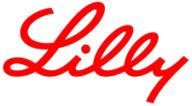 Eli Lilly and Company