Published 11-29-07
Submitted by Eli Lilly and Company
GENEVA - November 29, 2007 - /PRNewswire-FirstCall/ - The International Federation of Red Cross and Red Crescent Societies and Eli Lilly and Company, a multi-national pharmaceutical company, signed an agreement which will allow an eight-fold increase in the number of International Federation-supported programmes to fight multidrug-resistant tuberculosis (MDR-TB) over the next four years.
Lilly's 1.6 million USD contribution will finance programmes between 2008 and 2011. In 2008 alone, the International Federation will expand its support to 10 additional MDR-TB programmes in Kazakhstan, Uzbekistan, Romania, Georgia, Kenya, Mozambique and South Africa, for a total of 14 MDR-TB programmes.

"It is vital that tuberculosis patients complete their treatment, both to be cured, and to avoid a relapse into the more serious form of the disease, called multidrug-resistant TB, which is much more expensive and difficult to treat," explains Markku Niskala, secretary general of the International Federation. "We have noticed an increase of MDR-TB in certain regions, and it is essential we expand our programmes to help curb this trend. The Lilly funds will allow us to do that."
The first phase of the International Federation and Lilly MDR-TB Programme was implemented from 2004 to 2007 in three pilot countries. "Based on the success of the current programmes in Kazakhstan, Romania and Uzbekistan, we embrace the challenge of expanding this programme to cover more than ten countries," says Sidney Taurel, chairman and CEO of Lilly.
"These activities join those of a larger partnership of 14 public and private organisations around the world committed to fighting MDR-TB from every angle. We will continue to learn lessons from existing programmes and improve our initiatives to best serve those suffering from MDR-TB, and to best prevent its spread. We are committed, for the long-term, to triumph over the re-emergence of TB and MDR-TB."
Red Cross and Red Crescent TB programmes include providing patients with care, food and support, educating the community about the spread and symptoms of tuberculosis, detecting new cases through surveillance, and addressing the stigma associated with the disease. In addition, cured patients are often recruited as Red Cross and Red Crescent volunteers and provide invaluable psychological support to current patients. According to the World Health Organisation (WHO), community-based TB care significantly improves both access to services and adherence to treatment.
The WHO global TB control report for 2007 confirms progress has been made in recent years to control the TB pandemic, which kills 1.6 million people each year. But much more needs to be done. The European region, for example, has the highest level of TB treatment failures, and as a result, 15 percent of all new TB cases in the Baltic States, Eastern Europe and Central Asia are multidrug-resistant, a rate that is three times higher than in any other region in the world.
Currently, Red Cross and Red Crescent Societies in more than 20 countries address the needs of some 20,000 clients with TB and MDR-TB among the most vulnerable and marginalised groups in society - including the very poor, the homeless, the elderly, prisoners, and substance abusers. Many are also HIV-positive, and because of their weakened immune system, are at particular risk of dying from TB. To address this situation, many Red Cross and Red Crescent Societies are integrating their TB and HIV programmes, particularly in Asia (such as Myanmar) and in Africa (such as Kenya, Mozambique, South Africa and Zimbabwe).
The International Federation is an active partner in the Global Stop TB Partnership, whose aim is to decrease the prevalence and death rates of TB by 50 per cent by 2015.
(*) Tuberculosis is a very contagious disease, which spreads through the air. If not treated, every person with active TB infects, on average, 10 to 15 people each year.
The Federation, the national Red Cross and Red Crescent Societies and the International Committee of the Red Cross together constitute the International Red Cross and Red Crescent Movement. For further information on Federation activities, please see our web site: www.ifrc.com
The Lilly MDR-TB Partnership is a public-private initiative led by Eli Lilly and Company to address the expanding crisis of multi-drug resistant tuberculosis (MDR-TB) together with global health and relief organisations, academic institutions and private companies. Lilly has launched a multifaceted philanthropic programme to address MDR-TB. The Partnership is pursuing a comprehensive strategy to fight MDR-TB through increasing drug supply and discounting prices, conducting research, providing support for communities and training in prevention, treatment, and surveillance, and sharing drug manufacturing technology with nations most at risk. For further information on the Lilly MDR-TB Partnership, please go to www.lillymdr-tb.com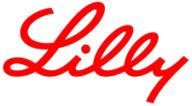 Eli Lilly and Company