Published 06-02-00
Submitted by Eli Lilly and Company
McMaster University and Eli Lilly Canada announced the creation of The Eli Lilly Canada--May Cohen Chair in Women's Health to further research and education in the field. Eli Lilly Canada is supporting the chair with a $1 million contribution over five years to support research activities.
The Eli Lilly Canada--May Cohen Chair in Women's Health will conduct epidemiological research and clinical trials that address the determinants and prevalence of women's health problems. The chair holder will also develop policy recommendations from research findings and educate both the public and health care professionals on women's health. A national search is currently under way to recruit the first holder of the chair.
The new chair is named in honor of Dr. May Cohen, a former associate dean and professor in McMaster's Faculty of Health Sciences. Cohen has long been recognized for her leadership and contributions in the field of women's health. Among other accomplishments, Cohen served as chair of the Canadian Medical Association Gender Issues Committee and as president of the Federation of Medical Women of Canada. She has received many awards for her work, including the American Association of Medical Colleges Women in Medicine Program's Leadership Development Award.
"Throughout her career, Dr. Cohen has advanced the cause of women's health and of women in her profession," said Dr. Russell Joffe, dean and vice president of health sciences at McMaster. "The creation of this chair will allow McMaster to honor her important contributions by continuing our leadership in this field."
Gaetano Crupi, president of Eli Lilly Canada Inc., added: "As a global leader in the pharmaceutical industry, Lilly has long recognized the importance of women's health. We are committed to helping women live longer, healthier, more active lives."
Peter George, president and vice chancellor of the university, said, "McMaster has been extremely fortunate to have May Cohen on its faculty and carrying its banner for many years. Eli Lilly Canada's generous contribution allows us to honor May Cohen in the naming of the chair and ensures that we will be able to continue to contribute to women's health through research and teaching."
McMaster University is one of Canada's leading research institutions and is located in Hamilton, Ontario. Its Faculty of Health Sciences is recognized internationally for its leading edge research, innovation, and excellence in education.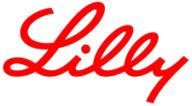 Eli Lilly and Company