Published 06-02-00
Submitted by Eli Lilly and Company
Citing a disturbing trend that threatens future breakthroughs in cancer and other diseases, the Cancer Research Fund of the Damon Runyon-Walter Winchell Foundation has stepped forward, with the support of Eli Lilly and Company, to help reverse a 15-year decline in the number of physicians choosing careers in clinical research.
"Patient-oriented research transforms laboratory breakthroughs into treatment advances," said Richard O'Reilly, M.D., chairman, Department of Pediatrics and Chief, Marrow Transplantation Service, Memorial Sloan-Kettering Cancer Center. "Unfortunately, the pace of discovery and progress in controlling and curing cancers has slowed and will continue to decline if we do not support a new generation of physicians whose primary professional activity is clinical investigation."
Under the new program, the Cancer Research Fund awards five outstanding young physicians and their research mentors a total of $1.2 million each over five years to provide the resources and training structure essential to becoming independent clinical investigators. Lilly has pledged $15 million over five years to bring more physicians into the clinical research discipline.
The recipients for the first Cancer Research Fund grants for clinical investigation are:
Rafael Fonseca, M.D., Philip R. Greipp, M.D. (mentor), Mayo Clinic, Rochester, MN
Maura L.Gillison, M.D., Keerti V. Shah, M.D., Dr. Ph., (mentor), Johns Hopkins University School of Medicine, Baltimore, MD
Vered Stearns, M.D., Daniel F. Hayes, M.D. (mentor) Georgetown University Medical Center, Washington D.C.
Robert H. Vonderheide, M.D., D. Phil., Lee M. Nadler, M.D. (mentor), Dana-Farber Cancer Institute, Boston, MA
Edus H. Warren, M.D., Ph.D., Stanley R. Riddell, M.D. (mentor), Fred Hutchingson Cancer Research Center, Seattle, WA
"This initiative encourages all of us to find new ways to reduce the burden of cancer," said Gus Watanabe, M.D., executive vice president for science and technology at Lilly.
This initiative was designed to support a return to a model that has yielded some of the most significant advances in cancer research, according to the Cancer Research Fund. In the past, careful research conducted with patients and their families uncovered the first examples of genetic predisposition for cancer and provided clues to the discovery of genetic mutations that underlie certain forms of colon and breast cancer.
Similarly, clinical investigators developed drug combinations and regimens that have radically improved the liklihood of cure for patients with Hodgkin's disease, testicular cancer, several forms of lukemia and lymphoma, and certain childhood tumors.
Today, fewer institutions are able to commit the necessary funds to train young physicians in clinical investigation. Also, it is often not economically feasible for senior investigators at those institutions to devote time to mentoring and teaching. Additionally, young physicians often find themselves faced with overwhelming debt incurred during medical training and, to meet expenses, choose patient care over research, the Fund says.
This new Cancer Research Fund grant provides financial assistance for trainee and mentor, as well as assistance for certain research costs such as the purchse of equipment. Upon successful completion of the program, the Fund will retire up to $100,000 of any medical school debt.
For more information, visit the Cancer Research Fund online at www.cancerresearchfund.org or call 1-877-7CANCER.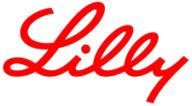 Eli Lilly and Company