Published 09-11-01
Submitted by McDonald's Corporation
Ronald McDonald® has an important message for kids and moms -- drink more milk. The famous McDonald's icon is donning a milk mustache to show moms how important it is to be a milk-drinking role model for kids, and to show kids just how fun drinking milk is. Ronald is the latest celebrity to join the "got milk?"®/Milk Mustache campaign.
Two ads were created, one targeted to moms and one targeted to kids. Both feature Ronald and two adorable young friends sporting milk mustaches. The moms' ad will debut in October issues of Family Fun, Parenting and Better Homes and Gardens. The kids' ad can be seen in the October issue of Sports Illustrated for Kids magazine. Also, a Spanish language ad will appear in the October issue of People en Espanol magazine.
Kids' Calcium Needs
Today, an alarming 70 percent of girls ages 6-11 years old and percent of boys ages 6-11 years old fail to meet current calcium recommendations. One easy way for kids to get the much needed calcium during this crucial bone growth phase is by drinking milk. Milk's powerfulcomplete nutrient package includes good-for-you vitamins and minerals, like calcium, protein and vitamin D, to help keep children's bodies healthy and their bones strong. There are few beverages that provide the same nutritional benefits as milk.
According to the National Academy of Sciences, children 4-8 years old need at least 800 mg of calcium daily, which can be met by drinking at least three 8-ounce glasses of milk a day. Children 9-18 years old need at least 1,300 mg of calcium daily or the equivalent of at least four 8-ounce glasses of milk a day.
"Many kids suffer from calcium deficiency because they simply do not drink enough milk. Doctors recommend drinking milk as one of the easiest ways to get the essential nutrients, like calcium and vitamin D, their bones and bodies need," says Gregory D. Miller, Ph.D., F.A.C.N., Senior Vice President of Nutrition and Scientific Affairs for the National Dairy Council (NDC). "Ronald McDonald shows moms and kids that drinking milk is important and fun and we hope this will encourage kids to drink more milk and benefit from the nutrition it provides."
Ronald - A Family Favorite
Since 1963, Ronald McDonald has been a favorite character and symbol of fun for kids and adults. Universally recognized and beloved by all, Ronald enjoys helping kids by talking with them about ecology, problem solving, self-esteem, fitness, character building and now drinking milk.
"I'm excited to have the opportunity to pose for a milk mustache ad and get to talk to kids and moms about the importance of drinking milk. I just love milk because it makes me grow from head to toe," says Ronald McDonald.
Even Ronald's friends are clued into calcium - Birdie, Hamburglar and the Fry Guys all love milk and Grimace can't live without milk shakes!
"Caring for kids has always been Ronald's number one goal," says RJ Milano, Senior Vice President of McDonald's Marketing USA. "This milk mustache ad is just one of many ways he continues to show his love for kids and "kids at heart."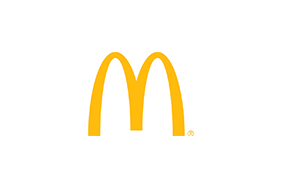 McDonald's Corporation
McDonald's Corporation
McDonald's is the world's leading global foodservice retailer with nearly 40,000 locations in over 100 countries. Approximately 95% of McDonald's restaurants worldwide are owned and operated by independent local business owners.
More from McDonald's Corporation