Published 08-13-01
Submitted by McDonald's Corporation
McDonald's USA announced today that it is providing updated nutrition information about the ingredients in "natural flavors."
Customers can now visit the McDonald's Corporation website (www.mcdonalds.com) to get information on core U.S. menu items that include a natural flavor. Customers will be able to find out specifically if a natural flavor comes from a dairy, meat or vegetable source.
"Some of our customers have told us that current state and federal labeling standards do not give them as much information as they want to answer their dietary questions," said Ken Koziol, Global Quality Assurance officer at McDonald's. "If our customers want more information about natural flavors to help them make informed choices, then we want to help them."
At the same time, McDonald's USA also will update its printed materials so the product information in pamphlets available at its restaurants includes the same information as the website.
"The term natural flavor has been around a long time and can be found as an ingredient in some of the most common products in home kitchens and on grocery store shelves. Natural flavorings can be found in a variety of foods, including cereal, snacks, ice teas, yogurt, frozen dinners, soup, rice, ice cream, mayonnaise, coffee and many other products, including some of ours." Koziol said. "McDonald's is now providing more information about the specific source of the natural flavoring dairy, meat or vegetable because it is a change our customers have requested."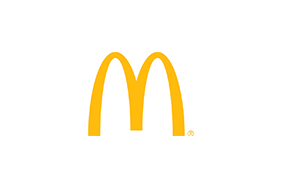 McDonald's Corporation
McDonald's Corporation
McDonald's is the world's leading global foodservice retailer with nearly 40,000 locations in over 100 countries. Approximately 95% of McDonald's restaurants worldwide are owned and operated by independent local business owners.
More from McDonald's Corporation