Published 05-01-01
Submitted by McDonald's Corporation
New York Tri-State teachers looking for money to fund activities that encourage family involvement in education can turn to their local McDonald's restaurant for help. Through the Together In Education Grants Program, New York Tri-State McDonald's Owners are offering $50,000 in grants to help teachers execute programs or activities, such as parent newsletters, parent field days, and educational programs for families, that "tie" parents back to schools and help encourage family participation in their child's education. New York Tri-State area educators are eligible and can go to www.mcdonaldsnymetro.com or their principal for information and an application. If teachers have questions, please call (516) 872-1480 ext. 773. The deadline is May 25, 2001.
To apply, educators should submit the grant application along with a proposed project that involves parents and families of the applicant's students. Educators can request grants between $500 and $5,000. The project must be designed to include the families/parents of one class, grade or school.
The Arching Into Education Council, a panel of educators, education reporters, and local McDonald's Owners, will review the applications. Applicants will be notified of the panel's decision by June 15, 2001. The decision of the selection committee is final.
The Together in Education grants program is a part McDonald's "A+ Parents = A+ Kids" -- a yearlong community initiative to promote the importance of family involvement in education. As a member of the U.S. Department of Education's Partnership for Family Involvement in Education (www.pfie.ed.gov), New York Tri-State McDonald's restaurants support the organization's mission to increase opportunities for families to be more involved in their children's learning at school and at home and to use family, school and community partnerships to strengthen schools and improve student achievement.
McDonald's is the world's best-known brand and is the global leader in food service. There are more than 600 McDonald's restaurants, owned by 200 franchisees, located throughout the New York, New Jersey and Connecticut Tri-State area. Visit www.mcdonaldsnymetro.com for more information on other McDonald's New York Tri-State programs.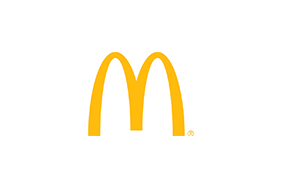 McDonald's Corporation
McDonald's Corporation
McDonald's is the world's leading global foodservice retailer with nearly 40,000 locations in over 100 countries. Approximately 95% of McDonald's restaurants worldwide are owned and operated by independent local business owners.
More from McDonald's Corporation