Published 02-20-08
Submitted by Merck & Co., Inc.
WHITEHOUSE STATION, NJ - February 20, 2008 - Merck & Co., Inc. today announced plans to reduce greenhouse gas emissions from the Company's global operations by 12 percent by the end of 2012, using 2004 as its base year. The announcement was made as part of Merck's participation in the U.S. Environmental Protection Agency's (EPA's) Climate Leaders program, which Merck joined in 2006.
"We believe our greenhouse gas strategy and overall efforts to protect the environment are consistent with Merck's mission of preserving and improving human life," said Willie A. Deese, president, Merck Manufacturing Division. "The goal we set is quite challenging yet achievable with aggressive planning and implementation."
Karen Klimas, vice president, Global Safety and the Environment, explained that Merck's target is an absolute goal, meaning that the Company's greenhouse gas (GHG) initiatives will not only need to reduce 12 percent from 2004 levels, but will also need to offset 100 percent of any emissions due to increased production in order to achieve a net 12 percent GHG reduction over the period.
"Merck's greenhouse gas emissions reduction plan will be achieved through initiatives being implemented throughout our Company to reduce our demand for energy," Klimas said. Klimas noted that Merck is on target to reach a 25 percent reduction in intensity of energy demand from the baseline year of 2004 by the end of 2008 (measured in million BTUs per unit area).
Merck's greenhouse gas announcement coincides with the Company's adoption of a global public policy position on climate change. The new global policy position recognizes the potential public health implications that may result from climate change and outlines Merck's
multi-faceted strategy to reduce its environmental footprint, including energy and water reduction goals, evaluating the use of renewable energy resources, and reporting to stakeholders on progress. The policy statement is available at www.merck.com/cr.
Climate Leaders is a voluntary partnership between the EPA and industry, which works to develop comprehensive climate change strategies. Companies that join Climate Leaders commit to reducing their impacts on the environment through a corporate-wide inventory of their greenhouse gas emissions, setting aggressive reduction goals and annually reporting their progress to EPA.
"By sharing best practices and challenging companies to take voluntary action, the Climate Leaders program is helping to make progress in achieving long-term greenhouse gas reductions," said Klimas. "Merck is pleased to partner with the EPA on this important initiative."
About Merck
Merck & Co., Inc., located in Whitehouse Station, New Jersey, U.S.A., also known as Merck Sharp & Dohme (MSD) in most countries outside the U.S., is a global research-driven pharmaceutical company dedicated to putting patients first. Established in 1891, Merck discovers, develops, manufactures and markets vaccines and medicines to address unmet medical needs. The Company devotes extensive efforts to increase access to medicines through far-reaching programs that not only donate Merck medicines but help deliver them to the people who need them. Merck also publishes unbiased health information as a not-for-profit service. For more information, visit http://www.merck.com.
For more information about Climate Leaders, visit http://www.epa.gov/climateleaders.
Forward-looking statement
This press release contains "forward-looking statements" as that term is defined in the Private Securities Litigation Reform Act of 1995. These statements are based on management's current expectations and involve risks and uncertainties, which may cause results to differ materially from those set forth in the statements. The forward-looking statements may include statements regarding product development, product potential or financial performance. No forward-looking statement can be guaranteed, and actual results may differ materially from those projected.
Merck undertakes no obligation to publicly update any forward-looking statement, whether as a result of new information, future events, or otherwise. Forward-looking statements in this press release should be evaluated together with the many uncertainties that affect Merck's business, particularly those mentioned in the risk factors and cautionary statements in Item 1A of Merck's Form 10-K for the year ended Dec. 31, 2006, and in its periodic reports on Form 10-Q and Form 8-K, which the Company incorporates by reference.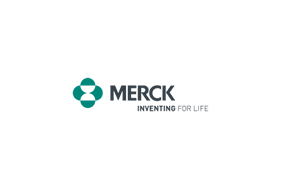 Merck & Co., Inc.
Merck & Co., Inc.
Today's Merck is a global health care leader working to help the world be well. Merck is known as MSD outside the United States and Canada. Through our prescription medicines, vaccines, biologic therapies and animal health products, we work with customers and operate in more than 140 countries to deliver innovative health solutions.
We also demonstrate our commitment to increasing access to health care through far-reaching policies, programs and partnerships.
More from Merck & Co., Inc.