Published 11-19-07
Submitted by Merck & Co., Inc.

WHITEHOUSE STATION, N.J. - November 19, 2007 - The Merck Company Foundation announced today a $2.8 million commitment to establish two new immunization training centers in Uganda and Zambia and to expand the Foundation's support of two existing centers in Kenya and Mali as part of the Merck Vaccine Network - Africa. The Merck Vaccine Network - Africa, a multi-year philanthropic initiative, supports academic partnerships in the development of sustainable immunization training centers to increase the number of skilled health professionals in Africa. Today's announcement, when added to the Foundation's initial commitment of $1.6 million, more than doubles the Foundation's total commitment to $4.4 million in funding for these four centers.
"In sub-Saharan Africa, more than 9.6 million children each year do not receive the most basic vaccines," said Margaret G. McGlynn, president, Merck Vaccines and Infectious Disease. "Through training of local health professionals, our investment in the Merck Vaccine Network - Africa will help to remove barriers that stand between African children and the vaccines they need. This initiative also reflects Merck's strong support of the GAVI Alliance and of the U.N. Millennium Development Goals, including reducing by two thirds the mortality rate among children under five by 2015."
The Merck Company Foundation, the philanthropic arm of the global research-based pharmaceutical company Merck & Co., Inc., launched the Merck Vaccine Network "" Africa in 2003 as part of the Company's commitment to the GAVI Alliance, a public-private partnership that works to extend the reach and quality of immunization coverage in least developed countries.

The new funding from The Merck Company Foundation will provide for the development of two additional centers in:
Uganda, a collaboration between The Task Force for Child Survival and Development, Emory University (Decatur, Georgia, U.S.A.) and Makerere University School of Public Health (Kampala, Uganda); and
Zambia, a collaboration between Brighton and Sussex University Hospitals NHS Trust (Brighton, England, U.K.) and the University of Zambia School of Medicine (Lusaka, Zambia).

Each new center will receive an annually renewable grant of $200,000, up to a maximum of $800,000 over four years.

The Merck Company Foundation selected the collaborations through a competitive grant application process. Over coming months, the centers will build upon existing partnerships between the respective academic institutions and apply the funding to assess training needs, adapt educational materials and curricula, and help accelerate the roll out of new training courses for immunization managers.

As also noted in today's announcement, The Merck Company Foundation will renew its funding for existing Merck Vaccine Network "" Africa centers in:
Kenya, a collaboration between Indiana University School of Medicine (Indianapolis, Indiana, U.S.A.) and Moi University School of Medicine (Eldoret, Kenya); and
Mali, a collaboration between the University of Maryland School of Medicine Center for Vaccine Development (Baltimore, Maryland, U.S.A.) and Centre pour le Développement des Vaccins-Mali (Bamako, Mali).

Each existing center will receive an annually renewable grant of $200,000, up to a maximum of $600,000 over three years.

Over the past four years, Merck Vaccine Network "" Africa partners in Kenya and Mali have worked to develop training programs based on comprehensive in-country assessments of immunization management needs. Designed for mid- to high-level immunization program managers, courses have included management training on storing and handling vaccines safely, forecasting community needs to ensure an adequate vaccine supply, planning and conducting disease surveillance activities, and providing supportive supervision to lower-level staff. Training materials are based on educational source materials developed by the World Health Organization and other GAVI partners. To date, more than 350 health professionals have completed MVN-A training in Kenya and Mali and returned to their home medical facilities to share their expertise and knowledge with colleagues at the front line.

"We know that a significant cause of low immunization coverage in Africa is the lack of trained health care workers," said Professor Abdel Kader Traore of the Malian Ministry of Health. "The Merck Vaccine Network "" Africa is helping the Republic of Mali and its people address this critical issue by building a skilled cadre of immunization managers. This partnership is a testament to how the public and private sectors can come together to help strengthen health care capacity and ensure the health of our nation's children."

Today's renewed funding will allow the centers to expand training to additional health workers within each country and explore new, innovative training methods to address emerging immunization management needs.

"Today's announcement gives increased hope for bridging some of the health care inequalities that exist between developed and developing countries," said Stephanie James, Ph.D., Advisor to the Merck Vaccine Network "" Africa. "Over time, Merck Vaccine Network "" Africa training centers, in combination with other local and global initiatives, will help strengthen health care capacity in developing countries, allowing children greater access to life-saving vaccines."

Merck Vaccine Network "" Africa: Part of Merck & Co., Inc.'s Commitment to the Developing World

The Merck Vaccine Network "" Africa is an important part of Merck & Co., Inc.'s overall commitment to improving access to medicines and vaccines in the developing world, which is based on a three-pronged approach:
Discovering, developing and delivering breakthrough medicines and vaccines that address major burdens of illness globally.
Developing long-term strategies that ensure access to our products. This includes a differential pricing policy through which we provide our vaccines and anti-retroviral (ARV) medicines at dramatically lower prices - at which Merck does not profit "" to people living in the world's poorest countries and those hardest hit by disease.
Promoting and participating in partnerships with governments, multilateral organizations, community-based organizations, other corporations and non-governmental organizations to help build health care capacity through disease education, health professional training and service initiatives. We also work through innovative partnerships to help assess disease burden, evaluate effective models for vaccine introduction, and pursue programs to demonstrate feasibility of immunization programs and the impact of vaccine introduction.

Other examples of Merck initiatives that address health issues in Africa include:
The Merck MECTIZAN® Donation Program, established by Merck & Co., Inc., in 1987 to combat the tropical disease river blindness, and, which today, is the longest-running medicine donation commitment in history.
The African Comprehensive HIV/AIDS Partnerships, a public-private partnership between the Government of Botswana, the Bill & Melinda Gates Foundation and Merck & Co. Inc./ The Merck Company Foundation to enhance and support Botswana's national HIV/AIDS program through a comprehensive approach to prevention, treatment, care and support.
The Merck partnership established in 2005 with the PATH Rotavirus Vaccine Program, to conduct clinical trials of Merck & Co., Inc.'s vaccine for rotavirus in least developed countries to help accelerate the availability of the vaccine in the most impoverished nations. In Africa, trials are underway in Ghana, Kenya and Mali.
The GARDASIL(R) Access Program, an initiative established in 2007 by Merck & Co., Inc., to donate at least 3 million doses of its cervical cancer vaccine to support vaccination programs in lowest income nations. Clinical trials of GARDASIL in targeted populations are also ongoing in Africa.

For more information on these and other programs, visit www.merck.com

About The Merck Company Foundation

2007 marks the 50th anniversary of The Merck Company Foundation, a U.S.-based, private charitable foundation. Established in 1957 by the global research-driven pharmaceutical company Merck & Co., Inc., the Foundation is funded entirely by Merck and is its chief source of funding support to qualified non-profit, charitable organizations. The mission of the Foundation is to support organizations and innovative programs that: expand access to medicines, vaccines and quality health care; build capacity in the biomedical and health sciences; promote environments that encourage innovation, economic growth and development in a fair and ethical context; and support communities where Merck has a major presence. For more information, visit www.merckcompanyfoundation.org.

About Merck

Merck & Co., Inc. located in Whitehouse Station, N.J., U.S.A., also known as Merck Sharp & Dohme (MSD) in most countries outside the U.S., is a global research-driven pharmaceutical company dedicated to putting patients first. Established in 1891, Merck currently discovers, develops, manufactures and markets vaccines and medicines in over 20 therapeutic categories. The Company also devotes extensive efforts to increase access to medicines through far-reaching programs that not only donate Merck medicines but help deliver them to the people who need them. Merck also publishes unbiased health information as a not-for-profit service. For more information, visit www.merck.com.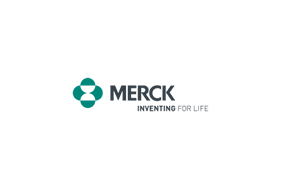 Merck & Co., Inc.
Merck & Co., Inc.
Today's Merck is a global health care leader working to help the world be well. Merck is known as MSD outside the United States and Canada. Through our prescription medicines, vaccines, biologic therapies and animal health products, we work with customers and operate in more than 140 countries to deliver innovative health solutions.
We also demonstrate our commitment to increasing access to health care through far-reaching policies, programs and partnerships.
More from Merck & Co., Inc.