Published 07-12-04
Submitted by Office Depot, Inc.

What:
HP (NYSE, NASDAQ: HPQ) and Office Depot (NYSE: ODP) to announce a new consumer environmental initiative at all Office Depot retail locations in the continental United States.
Who:
HP
Lee Ray Massey, senior vice president, Imaging and Printing Group - Americas
Office Depot
Chuck Rubin, executive vice president and chief merchandising and marketing officer
Tyler Elm, director, Environmental AffairsWhen:
Tuesday, July 13, 11 a.m. EDT

Where:
Via teleconference

Dial-in number: +1 877 810 3899
Participant ID: 8696696

To register, RSVP to:

Brian Levine, Office Depot, +1 561 438 2895, blevine@officedepot.com
Kelly Newton, Hill & Knowlton for HP, +1 202 944 1908, kelly.newton@hillandknowlton.com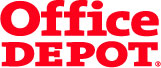 Office Depot, Inc.
Office Depot, Inc.
Office Depot provides more office products and services to more customers in more countries than any other company. Incorporated in 1986 and headquartered in Delray Beach, Fla., Office Depot has annual sales of nearly $15 billion, and employs approximately 50,000 associates around the world. Currently, the Company sells to customers directly or through affiliates in 42 countries. Office Depot is a leader in every distribution channel -- from retail stores and contract delivery to catalogs and e-commerce. Office Depot serves a wide range of customers through a dedicated sales force, telephone account managers, direct mail offerings, and multiple web sites.
More from Office Depot, Inc.