Published 10-09-08
Submitted by Owens Corning
TOLEDO, Ohio, Oct. 9 /PRNewswire-FirstCall/ -- Armed with survey results revealing public misperceptions about energy use, The Pink Panther(TM), Chief Energy Officer at Owens Corning (NYSE: OC), today broke his decades of silence to focus national attention on the massive amount of energy used to heat and cool buildings. According to the U.S. Department of Energy (DOE), 40 percent of U.S. energy is swallowed by buildings, yet most Americans believe transportation and industry are the largest offenders.
In a recent survey conducted by Owens Corning, only 27 percent of Americans correctly identified buildings as the major energy culprit. More survey participants singled out transportation and industry as the primary users of energy. Buildings are clearly the primary energy user followed by industry and transportation.
"That startling lack of awareness compelled The Pink Panther to cease his lifelong silence," said Frank O'Brien-Bernini, Chief Sustainability Officer at Owens Corning. "The Pink Panther has agreed to be part of a nationwide campaign to draw attention to the facts."
Communicating directly through his Save Energy blog, The Pink Panther today wrote that the Owens Corning survey reveals a deep lack of understanding about the greatest source of energy use - the buildings in which we live and work.
"People keep searching for answers to our energy problems while the answer is all around us," wrote The Pink Panther. "By focusing on the role our buildings play in energy consumption and making simple, easy changes such as adding insulation, we will use a lot less energy."
O'Brien-Bernini said heating and cooling of buildings in the U.S. is also a leading contributor of greenhouse gas emissions - a fact that is not commonly understood. According to a global study by the McKinsey Global Institute, the most cost-effective method for decreasing greenhouse gas emissions is insulating buildings. Yet only 8 percent of survey respondents correctly identified insulation as this most powerful tool, compared to other options such as hybrid vehicles or energy-efficient appliances.
"Imagine what a difference we can make if owners of our nation's nearly 80 million under-insulated homes realize they can easily decrease their carbon footprint by properly insulating," said O'Brien-Bernini. "Our best source of energy is energy we don't use in the first place."
With homeowners everywhere worrying about the economy and facing increased energy costs, insulation saves on energy bills. The Energy Information Administration estimates that the average American will pay nearly 15 percent more in heating costs this winter, while those living in the Northeast may see an increase of 24 percent. A properly insulated home can save up to 20 percent on heating and cooling costs* - and is an easy do-it-yourself project. It is interesting to note that 68 percent of survey respondents would be willing to pay up to as much as $10,000 more for a home that could help save up to 20 percent on heating and cooling energy-related bills.
The Pink Panther and Owens Corning urge homeowners to head up to their attics to measure their existing insulation and add more to meet current DOE recommendations of up to an R-value of 60. To meet these standards, your attic should have at least 19 inches of fiberglass batt (roll) insulation or 22 inches of blown insulation. By doing so, homeowners will increase their homes' energy efficiency, do more with less and save money this winter.
For more information about current DOE standards, the benefits of insulation and easy instructions about measuring and adding insulation, please visit www.InsulateAndSave.com.
Sources:
Buildings Energy Data Book September 2007, Buildings Share of U.S. Primary Energy Consumption, U.S. Department of Energy.
Consumer-Omnipulse Survey, September, 2008, Owens Corning
*http://www.energystar.gov/index.cfm?c=home_sealing.hm_improvement_methodology

*Savings vary. Find out why in the seller's fact sheet on R-values. Higher R-values mean greater insulating power.
About Owens Corning
Owens Corning (NYSE: OC) is a leading global producer of residential and commercial building materials, glass fiber reinforcements and engineered materials for composite systems. A Fortune 500 company for 54 consecutive years, Owens Corning is committed to driving sustainability through delivering solutions, transforming markets and enhancing lives. Founded in 1938, Owens Corning is a market-leading innovator of glass fiber technology with sales of $5 billion in 2007 and 18,000 employees in 26 countries on five continents. Additional information is available at www.owenscorning.com.
About Metro-Goldwyn-Mayer Studios Inc
Metro-Goldwyn-Mayer Inc., through its operating subsidiaries, is actively engaged in the worldwide production and distribution of motion pictures, television programming, home video, interactive media, music and licensed merchandise. The company owns the world's largest library of modern films, comprising around 4,100 titles. Operating units include Metro-Goldwyn-Mayer Studios Inc., Metro-Goldwyn-Mayer Pictures Inc., United Artists Films Inc., Ventanazul, MGM Television Entertainment Inc., MGM Networks Inc., MGM Domestic Networks LLC, MGM Distribution Co., MGM International Television Distribution Inc., Metro-Goldwyn-Mayer Home Entertainment LLC, MGM ON STAGE, MGM Music, MGM Worldwide Digital Media, MGM Consumer Products and MGM Interactive. In addition, MGM has ownership interests in international TV channels reaching nearly 120 countries. MGM ownership is as follows: Providence Equity Partners (29%), TPG (21%), Sony Corporation of America (20%), Comcast (20%), DLJ Merchant Banking Partners (7%) and Quadrangle Group (3%). For more information, visit www.mgm.com.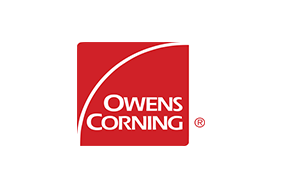 Owens Corning
Owens Corning
About Owens Corning
Owens Corning is a global building and construction materials leader committed to building a sustainable future through material innovation. Our three integrated businesses – Composites, Insulation, and Roofing – provide durable, sustainable, energy-efficient solutions that leverage our unique material science, manufacturing, and market knowledge to help our customers win and grow. We are global in scope, human in scale with approximately 20,000 employees in 33 countries dedicated to generating value for our customers and shareholders, and making a difference in the communities where we work and live. Founded in 1938 and based in Toledo, Ohio, USA, Owens Corning posted 2021 sales of $8.5 billion. For more information, visit www.owenscorning.com.
More from Owens Corning