Published 07-07-08
Submitted by Owens Corning
TOLEDO, OH - July 7 /PRNewswire-FirstCall/ -- Owens Corning (NYSE: OC) announced today that it has entered into an agreement with Sun Edison LLC to provide solar-generated energy through the installation and operation of a 206 kilowatt solar photovoltaic (PV) system on the roof of its Gresham, Ore. facility. The facility's solar PV system is scheduled to be installed and operating by the fourth quarter of 2008.
A solar PV system uses solar panels to convert sunlight directly into electricity. According to the Environmental Protection Agency, by using just two kilowatts of PV capacity, a person can reduce carbon dioxide emissions equal to those emitted by driving 6,200 miles in a car. The company is also installing a solar PV system at its Kearny, N.J. roofing facility.
"Using renewable sources of energy is another way Owens Corning is leading in energy efficiency and sustainability," said Frank O'Brien-Bernini, chief sustainability officer. "The insulation products produced in Gresham will provide an answer to the world's need for the most cost-effective technologies that reduce fossil fuel consumption. The energy saved with insulation is the cheapest and most sustainable energy available because it is energy that will never be used. With this solar technology, we'll use a renewable resource to generate a sustainable product."
Owens Corning is working toward a July 2009 start up of foam insulation production at the Gresham, Ore. facility. All activities are currently on schedule to meet that target.
About Owens Corning
Owens Corning (NYSE: OC) is a leading global producer of residential and commercial building materials, glass fiber reinforcements and engineered materials for composite systems. A Fortune 500 company for 54 consecutive years, Owens Corning is committed to driving sustainability through delivering solutions, transforming markets and enhancing lives. Founded in 1938, Owens Corning is a market-leading innovator of glass fiber technology with sales of $5 billion in 2007 and 19,000 employees in 26 countries on five continents. Additional information is available at www.owenscorning.com.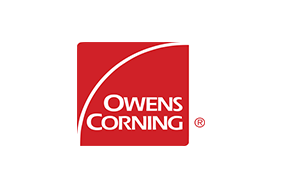 Owens Corning
Owens Corning
About Owens Corning
Owens Corning is a global building and construction materials leader committed to building a sustainable future through material innovation. Our three integrated businesses – Composites, Insulation, and Roofing – provide durable, sustainable, energy-efficient solutions that leverage our unique material science, manufacturing, and market knowledge to help our customers win and grow. We are global in scope, human in scale with approximately 20,000 employees in 33 countries dedicated to generating value for our customers and shareholders, and making a difference in the communities where we work and live. Founded in 1938 and based in Toledo, Ohio, USA, Owens Corning posted 2021 sales of $8.5 billion. For more information, visit www.owenscorning.com.
More from Owens Corning