Published 06-30-08
Submitted by Owens Corning
TOLEDO, Ohio, June 30 /PRNewswire-FirstCall/ -- Owens Corning (NYSE: OC) today released its 2007 Sustainability Report, which highlights the company's commitment to operating its business with three balanced outcomes of economic growth, environmental stewardship and social progress. The report features the company's 2007 progress against its performance goals established for 2012.
"Sustainability is a core strategy at Owens Corning," said Mike Thaman, chairman and chief executive officer. "We define sustainability as meeting the needs of the present without compromising the world that we leave to the future. This approach to business energizes our people, creates growth opportunities for our customers and drives value for our shareholders."
The sustainability goals focus on three strategic initiatives for the company:
-- Greening our operations - achieving specific environmental footprint reductions
-- Greening our products - continuously improving the life-cycle impact of our products
-- Accelerating energy efficiency improvements in the built environment.
In the report, Owens Corning states that it has met the 2012 goals for reductions in particulate matter, water and nitrogen oxides, and is on track for energy and waste-to-landfill reductions. Further improvements throughout the company's operations are needed to meet the goals for reducing volatile organic compounds and greenhouse gases.
"Sustainability is a journey of continuous improvement," said Frank O'Brien-Bernini, chief sustainability officer. "While pleased with our progress, we have much more to accomplish. This report accurately reflects our achievements, while also showing ourselves and the outside world where we can do better."
Owens Corning has printed a limited number of copies of the report, using recycled paper, soy-based ink, and non-polluting wind-generated energy. The report is available online at www.owenscorning.com/sustainability .
About Owens Corning
Owens Corning (NYSE: OC) is a leading global producer of residential and commercial building materials, glass fiber reinforcements and engineered materials for composite systems. A Fortune 500 company for 54 consecutive years, Owens Corning is committed to driving sustainability through delivering solutions, transforming markets and enhancing lives. Founded in 1938, Owens Corning is a market-leading innovator of glass fiber technology with sales of $5 billion in 2007 and 19,000 employees in 26 countries on five continents. Additional information is available at www.owenscorning.com.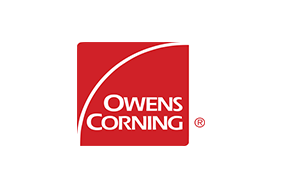 Owens Corning
Owens Corning
About Owens Corning
Owens Corning is a global building and construction materials leader committed to building a sustainable future through material innovation. Our three integrated businesses – Composites, Insulation, and Roofing – provide durable, sustainable, energy-efficient solutions that leverage our unique material science, manufacturing, and market knowledge to help our customers win and grow. We are global in scope, human in scale with approximately 20,000 employees in 33 countries dedicated to generating value for our customers and shareholders, and making a difference in the communities where we work and live. Founded in 1938 and based in Toledo, Ohio, USA, Owens Corning posted 2021 sales of $8.5 billion. For more information, visit www.owenscorning.com.
More from Owens Corning