Published 09-04-07
Submitted by Albertsons Companies
PLEASANTON, CA - September 4, 2007 - Safeway Inc. announced today that it raised a record $7 million for the Muscular Dystrophy Association (MDA) during a month-long campaign at the company's more than 1,600 U.S. stores.
The annual Safeway fundraising drive for "Jerry's Kids" is part of a companywide initiative to assist people with neuromuscular disease. The money raised goes to MDA-funded, leading-edge research and treatment programs. Over the years Safeway has raised more than $32 million for MDA through customer donations at checkout and a broad range of store fundraising events, including its participation in the long-standing Aisles of Smiles program. Over the Labor Day weekend, Safeway employees volunteered time and participated in various regional Jerry Lewis MDA telethons presenting checks and staffing phone banks.
"Raising funds for MDA has become an important late-summer tradition at Safeway and a core part of how our company gives back to the community," said Larree Renda, Safeway Executive Vice President and Chair of The Safeway Foundation. "We are grateful to our customers for their generosity and extremely proud of our employees for their hard work. Our commitment is paying off with research and treatments that are making a difference in the lives of more than one million Americans living with neuromuscular disease."

Ms. Renda, along with top fundraising store managers and district managers, presented checks totaling $7 million to MDA national Chairman Jerry Lewis on the MDA Labor Day Telethon in Las Vegas. Safeway representatives in 25 other cities participated in regional MDA telethons and presented checks for funds raised locally. In addition, Safeway employees volunteered hundreds of hours in more than a dozen cities staffing phone banks and taking pledges at multiple telethon sites such as Houston, Los Angeles, Baltimore and San Diego. In Chicago, more than 100 employees from Safeway's Chicago-area Dominick's stores - clad in red "Dominick's" shirts - worked on the phone banks at the telethon broadcast from the Chicago Hyatt Regency Hotel from Sunday night through the early hours of Monday morning.
Twice each year Safeway stores nationally mobilize to raise funds and awareness for people with various physical and developmental disabilities. Along with the annual MDA campaign, Safeway also raises funds for Easter Seals to help people with autism, developmental disabilities, physical disabilities and other special needs. Through these efforts the company has helped raise more than $110 million for people with disabilities. Safeway has a long-standing record of hiring and supporting people with disabilities. In early 2007 Safeway received a prestigious award from the Council of State Administrators of Vocational Rehabilitation for its commitment to employing people with disabilities. Safeway currently employs nearly 10,000 people with disabilities in its stores and support facilities.
Safeway supports a range of important causes with funds, informational outreach and volunteer hours. In 2006 Safeway and The Safeway Foundation donated nearly $154 million in food and financial support to education, hunger relief, medical research and other important causes and is on a record pace to set new fundraising records in 2007.
ABOUT SAFEWAY www.safeway.com
Safeway Inc. is a Fortune 100 company and one of the largest food and drug retailers in North America, based on sales. The company operates 1,740 stores in the United States and western Canada and had annual sales of $40.2 billion in 2006. Safeway supports a broad range of charitable and community programs and last year donated more than $154 million to important causes, such as cancer research, education, food banks and programs focused on assisting people with disabilities. The company's common stock is traded on the New York Stock Exchange under the symbol SWY.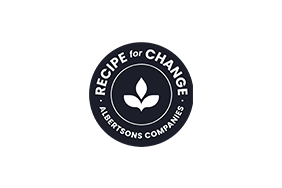 Albertsons Companies
Albertsons Companies
Albertsons Companies is a leading food and drug retailer in the United States. As of February 26, 2022, the Company operated 2,276 retail stores with 1,722 pharmacies, 402 associated fuel centers, 22 dedicated distribution centers and 20 manufacturing facilities. The Company operates stores across 34 states and the District of Columbia with 24 banners including Albertsons, Safeway, Vons, Jewel-Osco, Shaw's, Acme, Tom Thumb, Randalls, United Supermarkets, Pavilions, Star Market, Haggen, Carrs, Kings Food Markets and Balducci's Food Lovers Market. The Company is committed to helping people across the country live better lives by making a meaningful difference, neighborhood by neighborhood. In 2021, along with the Albertsons Companies Foundation, the Company contributed nearly $200 million in food and financial support, including approximately $40 million through our Nourishing Neighbors Program to ensure those living in our communities have enough to eat.
More from Albertsons Companies