Published 12-23-02
Submitted by Southern Company
BIRMINGHAM, AL - In a time when most construction projects take months, cost big dollars and cause headaches, one little project in Alabama proves that mountains can be moved and miracles can still happen,especially during this miraculous season of the year. And the whole world watched.

On December 17 Shelby County Habitat for Humanity broke the world record for the fastest house ever built, clocking in at 3 hours, 26 minutes and 34 seconds. Former record holder New Zealand's Habitat Affiliate Mannakau held the record for three years at 3 hours, 44 minutes and 59 seconds. The Alabama project beat the New Zealand record by 18 minutes.
Best of all, the recipient of this wonderful holiday gift is Bonnie Lilly, a single mother and nursing technician who applied to Habitat for Humanity three times before she was selected to receive the three bedroom, two bath home. Ms. Lilly, whose faith remained strong through the wait and through the build, still cannot believe she is a homeowner. "It's amazing," Lilly said, laughing in delight. "Who am I to have this happen for me? A world record, hundreds of people coming together to build my house--I still can't believe it."
Thousands of hours of planning and volunteer work went into the event, hours contributed by major sponsors such as Associated General Contractors of Alabama (AGC), Alabama Power, Lowe's Home Improvements, BellSouth Pioneers, AMICA Insurance, and the affiliate's board of directors. A true community-wide partnership, the project has almost 75 sponsors, including churches, nonprofit organizations, professional associations, businesses, schools and civic groups. Leader of the pack was Chad Calhoun of Brice Building Co., who was the project manager for the actual construction.
"This was different than any construction project that I've ever been a part of," said Calhoun, 27. "The minute-by-minute schedule, the planning of each precise movement, the organization of all of the teams and materials, could not have gone any more smoothly on build day. All of the long hours of planning definitely paid off."
Calhoun has said building his first home was much more nerve-wracking than any other project he's overseen. "I handled the $20 million Summit shopping center in Louisville, Kentucky. That project -- a 350,000-square-foot building on a 40-acre site -- took 13 months. This 12,000-square-foot house is giving me more headaches." But Calhoun said it was worth it because the project is for such a good cause.
Calhoun oversaw a crew of volunteers from the Alabama AGC and its Young Constructors Forum. Calhoun's employer, Brice Building Company, and more than 37 other AGC-member companies participated in the build.
The highlight of the construction for the more than 400 spectators was the 200-ton Steel City crane that lifted the roof assembly and carefully placed it on the completed wall panels. The walls went up in only 16 minutes. Special teams of workers connected wiring and plumbing, put in insulation, installed appliances, laid carpet and tile, installed light fixtures, painted the house inside, applied vinyl siding outside, attached a front and back porch, and even laid sod, planted shrubbery and decorated a Christmas tree in the front yard -- all within the official build time of 3 hours, 26 minutes and 34 seconds.
For Lilly the highlight of the day is harder to pinpoint. "This has all been so exciting," she said, "The planning, getting to know all the people that helped to make this happen, watching my house be built in three and a half hours-it's all so overwhelming!"
After the "thumbs up" from Building Inspector John Abercrombie, which officially stopped the clock, Lilly addressed the more than 150 men and women who built her home. "Every one of you better get a hug from me before you leave today!"
Minutes later Lilly was presented with the keys to her new home by Alabama Power Service Organization's Sandi Robinson. "Ms. Bonnie Lilly, you are beautiful inside and out," said Robinson. "God lives in your heart and He lives inside this home, and He is waiting to unite you and your family here. Congratulations! You are now a homeowner."
This project began when Shelby County Habitat Board Member Mark Davis traveled to New Zealand more than a year ago and saw the record-breaking house that was built there. He came back to Shelby County determined that his own affiliate would be the next record holder. Davis locked in the relationship with the Alabama AGC and secured other major sponsors.
When weather forced a postponement of the original construction date, Davis was unable to attend due to a business meeting in Canada. However, in an effort to show the world this record-breaking event, Davis had coordinated a web site with a digital web camera to show images from the work site, and he was able to watch the record being broken while he was in Canada. "This was truly an awesome event," said Davis. "God had a plan and a purpose."
Also watching via Internet access was Jack Warren, a board member of the New Zealand Habitat Affiliate, Mannakau. "We watched it in the office from the web cam and had our own continuous video screening [of our build] alongside so we could see how they were matching up," said Warren. "It was all quite exciting."
Millard Fuller, Habitat International founder and President, was a special guest at the dedication that afternoon. "This is the house that love built," said Fuller. "Where there's a will, God always provides a way. It took a lot of hard work in just three and one-half hours to complete this home and beat the record, but we knew the citizens of Alabama would come out and help build a simple, decent and affordable home for the Lilly family." Habitat homeowners contribute 300 hours of "sweat equity" before earning a home and then commit to a low, no-interest mortgage payment.
Fuller also read a letter from the New Zealand Habitat affiliate. "Bonnie can take pride in the fact that her house is probably the most intensely planned house of its size in the whole history of construction," or maybe equal to the home New Zealand built, wrote Ken Stevenson, chairman of Habitat for Humanity in Manukau, New Zealand. The letter continued, "We are delighted at your achievement as it now means we can start our planning for our challenge to take the record back again "down under" to New Zealand where it belongs."
An area church decorated Lilly's house with Christmas lights and a Christmas tree just after the dedication. Santa Claus arrived to visit with neighborhood children in New Hope Village, a community of Habitat homes.
Habitat officials hope the excitement of the day will not end. "If others could get this excited about building for people in need, so many people could be helped," said Doug Demmons, executive director of Shelby County Habitat for Humanity.
Project Manager Calhoun agrees. "The Alabama AGC and other major sponsors have been honored by the opportunity to give back to the community in this way. We hope that because we broke the world record, more people will be excited about Habitat for Humanity so that more families like Bonnie's can enjoy the comfort of a nice new home."
Lilly is moving into her new home in time for Christmas.
For more information, you can visit http://www.fastesthouse.org .
Habitat for Humanity builds homes with the help of volunteer laborers of every skill level and the contributions of businesses, corporations, civic groups, schools, churches and individuals.
Habitat homeowners typically pay a no-interest mortgage payment of approximately $275 per month for 20 years.
Bonnie Lilly's home was the last home to be built in New Hope Village of Montevallo, a subdivision of 14 homes built by Shelby County Habitat for Humanity.
Habitat for Humanity International is headquartered in Americus, Georgia.
Alabama Power, a subsidiary of Atlanta-based Southern Company (NYSE: SO), provides reliable, affordable electricity to more than 1.3 million customers across the state. Alabama Power's average retail price is more than 15 percent below the national average. The Alabama Power Service Organization (APSO) includes more than 3,000 Alabama Power, Southern Nuclear and Southern Company employees and their families. APSO members pledge their money and their volunteer labor to a variety of worthy cause across the state.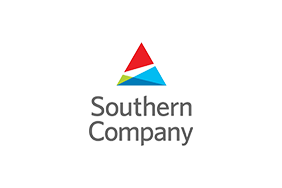 Southern Company
Southern Company
Southern Company (NYSE: SO) is a leading energy provider serving 9 million residential and commercial customers across the Southeast and beyond through its family of companies. Providing clean, safe, reliable and affordable energy with excellent service is our mission. The company has electric operating companies in three states, natural gas distribution companies in four states, a competitive generation company, a leading distributed energy distribution company with national capabilities, a fiber optics network and telecommunications services. Through an industry-leading commitment to innovation, resilience and sustainability, we are taking action to meet customers' and communities' needs while advancing our goal of net zero greenhouse gas emissions by 2050. Our uncompromising values ensure we put the needs of those we serve at the center of everything we do and are the key to our sustained success. We are transforming energy into economic, environmental and social progress for tomorrow. Our corporate culture and hiring practices have earned the company national awards and recognition from numerous organizations, including Forbes, The Military Times, DiversityInc, Black Enterprise, J.D. Power, Fortune, Human Rights Campaign and more. To learn more, visit www.southerncompany.com.
More from Southern Company