Published 06-17-08
Submitted by Timberland
STRATHAM, NH,. - June 17, 2008 - The Timberland Company today announced several innovative changes in how it publicly reports on its corporate social responsibility (CSR) work. The company, which has traditionally reported its CSR performance in an annual report format, is moving to quarterly updates of key CSR metrics "" the first of which is now available on the Timberland page at JustMean (http://timberland.justmeans.com). Full CSR reports will still be available every two years with the 2007-2008 corporate CSR report scheduled for release in Spring 2009.
JustMeans (www.justmeans.com) is a social media platform that rallies both companies and individuals around social responsibility. Timberland intends to leverage JustMeans and Web 2.0 to scale the conversations with its stakeholders around CSR issues material to their organization.
"As our stakeholder community grows increasingly sophisticated in their understanding of sustainability issues, they demand greater information about our CSR initiatives," explains Alex Hausman, Timberland's CSR Reporting Manager."This is where transparency and accountability "" through accessible, relevant and timely information about our work in CSR "" is critical."
Developing a full CSR report is a time-intensive process, generally taking about nine months "" and allowing little time for investments in process improvements, development of data infrastructure, testing new mediums and other innovations necessary in effective CSR reporting. As a consequence, Timberland has decided to move to a two-year cycle for publishing full CSR reports.
The obvious drawback to a two-year reporting cycle is decreased communication between a company and its stakeholders "" vital to the success of a CSR program.To counterbalance the two-year reporting structure, Timberland will release an online "dashboard" of performance metrics quarterly, communicating progress against key CSR initiatives. Both the dashboard and quarterly reporting process was reviewed by a Ceres-convened stakeholder group who provided guidance on the initiative.
"We believe in the adage, 'what gets measured gets managed,'" said Hausman. "Quarterly reporting will strengthen our communication with stakeholders, and also drive progress internally against our CSR initiatives."
Timberland's quarterly CSR dashboard contains performance metrics for four areas: energy, product, workplaces and service. These focus areas are the product of a year-long process to refine Timberland's long-term CSR strategy. The result is four goals, each supported by a scorecard of metrics with targets set out to 2015. The dashboard that is made publicly available is a collection of key performance indicators from those scorecards.
The four "pillars" of Timberland's strategy are:
Become carbon neutral by 2010 [energy]

Design cradle-to-cradle product

Fair, safe and non-discriminatory workplaces

2008-2009: service campaign: Community Greening

About Timberland
Timberland (NYSE: TBL) is a global leader in the design, engineering and marketing of premium-quality footwear, apparel and accessories for consumers who value the outdoors and their time in it. Timberland markets products under the Timberland(R), Timberland PRO(R), SmartWool(R), Timberland Boot Company(TM), Miōn(R), GoLite(R), Howies(R) and IPATH(R) brands, all of which offer quality workmanship and detailing and are built to withstand the elements of nature. The company's products can be found in leading department and specialty stores as well as Timberland(R) retail stores throughout North America, Europe, Asia, Latin America, South Africa and the Middle East. Timberland's dedication to making quality products is matched by the company's commitment to "doing well and doing good" -- forging powerful partnerships among employees, consumers and service partners to transform the communities in which they live and work. To learn more about Timberland, please visit www.timberland.com.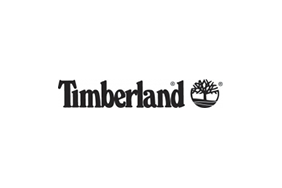 Timberland
Timberland
Timberland is a global outdoor work and lifestyle brand that's on a mission to equip and inspire a new generation to step outside and move the world forward. Based in Stratham, New Hampshire, Timberland also has international headquarters in Switzerland and Shanghai. Best known for its original yellow work boot introduced in 1973 to take on the harsh elements of New England, Timberland today offers a full range of footwear, apparel and accessories made with eco-conscious innovation for people who share the brand's passion for enjoying – and protecting – Nature.
At the heart of the Timberland® brand is the core belief that a greener future is a better future. This comes to life through a decades-long commitment to make products responsibly, protect the outdoors, and strengthen communities around the world. The brand has committed to plant 50 million trees worldwide by 2025, and has a bold vision for its products to have a net positive impact on Nature by 2030, giving back more than they take. To share in Timberland's mission to step outside, work together and move the world forward, visit a Timberland® store, timberland.com or follow @timberland or @timberlandpro. Timberland is a VF Corporation brand.
More from Timberland