Published 06-10-08
Submitted by Timberland

STRATHAM, N.H., - June 10, 2008 - Today The Timberland Company announced the global launch of the Earthkeeper campaign, a movement to recruit one million people to become part of an online network designed to inspire real environmental behavior change.
"Imagine a forum where people who share energy and interest in the notion of protecting our planet can share information and inspiration," said Jeff Swartz, Timberland's President and CEO. "We think the Earthkeeper campaign will be a way to translate lots of passionate talk and ideas into positive, practical action."

While concerns for the environment continue to be top of mind for many consumers, studies show that they are confused about how they can make a positive difference. Nearly half of those surveyed say they would do more for the environment if they knew how. In response, Timberland's Earthkeeper campaign will reinforce the importance of 'living green' and also help to make it easy and fun for people to make simple, practical changes and share ideas about how to lighten their environmental footprints.
As part of the Earthkeeper program, Timberland will launch an innovative global network of online social networking tools, including partnerships with Changents.com, a strong Facebook presence, a YouTube Earthkeeper Brand Channel and a richly-populated Earthkeeper blog. Uniting these various Earthkeeper "channels" is www.earthkeeper.com, a website which allows users to navigate through the Earthkeeper network based on their level of interest in learning more or engaging in Earthkeeping.
Earthkeepers can share ideas and activities via these online venues, making it quick, simple and entertaining to learn, and discuss greener lifestyles. Earthkeeper forums have been created on YouTube (www.earthkeeper.com/youtube), Facebook (www.earthkeeper.com/facebook), Changents.com (www.earthkeeper.com/changents), and the Earthkeeper blog (www.earthkeeper.com/blog).
In addition to these online resources, Timberland has an Earthkeeper product collection that is the pinnacle expression of the company's environmental commitment. These products allow consumers the option of lightening their own footprint through their purchase decisions.
Changents.com partnership:
Changents is an entertainment-driven online destination that enables "change agents" to tell their amazing stories while building a network of fans around the world who want to help them. Through videos, photos, blogs, mobile messaging and podcast dispatches from the field, change agents draw in "backers" to lend a hand "" virtually or in person. At Changents.com/earthkeepers, Timberland will provide five extraordinary "Earthkeeper Heroes" a global platform to connect with an Internet generation that is hungry to create environmental change on their own terms. The Earthkeeper Heroes include:
Big Green Bus: A group of Dartmouth College students who will travel around the country in a bus fueled by waste cooking oil. Covering more than 10,000 miles and 40 cities to promote the use of sustainable energy, the Big Green Bus crew will be sending real-time reports and action requests from the road to their Earthkeeper community on Changents.

The Canary Project: This artist duo conveys the story of human-induced climate change through visual media and street performance in order to catalyze action. From Soho to Seville (Spain); California to Cleveland, the Canary Project will blend art, photography and pop-culture to tell its story on Changents and call upon the Earthkeeper community to sound the climate crisis alarm.

Agent 350: This group of recent college graduates is planning the largest "open source" climate movement in the world "" Project 350 "" under the mentorship of renowned author and environmentalist Bill McKibben. The Earthkeeper audience will go behind-the-scenes to help Agent 350 and his team to build the movement from the ground-up.

Reverb: Lead by rock star Adam Gardner of Guster, Reverb travels with major touring bands to help educate and engage fans around environmental sustainability. The Earthkeeper audience will have the chance to join Reverb's team as they work with massive live music tours including Dave Matthews Band, John Mayer and Maroon 5 to minimize their environmental footprint.

POWERleaper: Elizabeth Redmond, a 23-year-old "designtrepreneur" has developed a blueprint to turn the alternative energy paradigm on its head through her brainchild POWERleap "" a flooring system that generates electricity via human footfall. Think 5th Avenue powered by the stampede of shoppers! Earthkeepers who get behind POWERleaper will be able to follow Elizabeth's entrepreneurial story and help her make the connections she needs to turn POWERleaper from prototype to power plant!

In addition to this list of five, Timberland is looking for every day Earthkeepers. People will be able to nominate themselves or others to become an Earthkeeper hero.

YouTube Brand Channel:

The Earthkeeper YouTube brand channel is the place for consumers to learn about EarthKeepers and register via a fun and interactive Green Index gadget to join the movement. Earthkeepers will be able to compete for prizes through video contests, see what other Earthkeepers are doing to help the environment and learn how Timberland is doing its part.A Green Index gadget will help consumers calculate their own environmental footprint so that they may become more aware of easy ways to lighten it.

Facebook:

The Earthkeeper group page on Facebook is one more place where consumers can learn about being an Earthkeeper and Timberland's Earthkeeping efforts. Facebook users are encouraged to download and virally share the Earthkeeper Plant a Tree application and when a user's virtual tree "grows," Timberland will plant a real tree on their behalf. At time of this release, more than 72,000 Facebook users have downloaded this application and planted trees in a virtual forest.

The inspiration for the Earthkeeper campaign stems from Timberland's own environmentally and socially responsible operations and philosophy. Timberland's goal is to become a carbon neutral company by cutting back emissions, using renewable energy sources and supporting environmental projects that explore alternative energy.

Timberland will continue to look closely at ways to lighten the environmental impact of its products, reduce waste and recycle. Additionally, Timberland will green 300 communities by 2010 and plant more than 100,000 trees this year; on track to a goal of one million new trees by 2010.


About Timberland

Timberland (NYSE: TBL) is a global leader in the design, engineering and marketing of premium-quality footwear, apparel and accessories for consumers who value the outdoors and their time in it. Timberland(R) products are sold worldwide through leading department and specialty stores as well as Timberland® retail stores. Timberland's dedication to making quality products is matched by the company's commitment to "doing well and doing good" "" forging powerful partnerships among employees, consumers and service partners to transform the communities in which they live and work. To learn more about Timberland, please visit www.timberland.com. To learn more about Earthkeepers, please visit www.earthkeeper.com.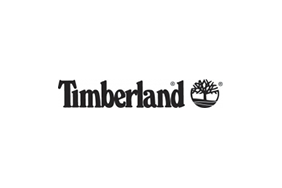 Timberland
Timberland
Timberland is a global outdoor work and lifestyle brand that's on a mission to equip and inspire a new generation to step outside and move the world forward. Based in Stratham, New Hampshire, Timberland also has international headquarters in Switzerland and Shanghai. Best known for its original yellow work boot introduced in 1973 to take on the harsh elements of New England, Timberland today offers a full range of footwear, apparel and accessories made with eco-conscious innovation for people who share the brand's passion for enjoying – and protecting – Nature.
At the heart of the Timberland® brand is the core belief that a greener future is a better future. This comes to life through a decades-long commitment to make products responsibly, protect the outdoors, and strengthen communities around the world. The brand has committed to plant 50 million trees worldwide by 2025, and has a bold vision for its products to have a net positive impact on Nature by 2030, giving back more than they take. To share in Timberland's mission to step outside, work together and move the world forward, visit a Timberland® store, timberland.com or follow @timberland or @timberlandpro. Timberland is a VF Corporation brand.
More from Timberland