Published 08-12-04
Submitted by Timberland
STRATHAM, NH - For the second year in a row, The Timberland Company has been selected as one of 20 companies on SustainableBusiness.com's list of the "World's Best Sustainable Stocks." The list is presented in the The Progressive Investor newsletter, published by SustainableBusiness.com, which tracks this emerging marketplace.
"It's a great honor to receive this recognition," said Jeffrey Swartz, President and Chief Executive Officer of Timberland. "We realize that managing our business has an impact on the environment, and we remain committed to improving and lessening that impact by making thoughtful choices about the materials and processes we use."
To choose the 20 companies that make up the list, SustainableBusiness.com asked five leading social/ environmental investment analysts to recommend companies that stand out as the world leaders in terms of both sustainability and financial strength.
"Our goal is to create a list that showcases the top public companies leading the way to a sustainable society," says Rona Fried, Ph.D., SustainableBusiness.com CEO and Editor of The Progressive Investor. "These are companies that show exceptional leadership by their explicit commitment - and the significant resources they allocate to back it up - to address the ecological crisis as it relates to their industry."
Timberland (NYSE: TBL) is a global leader in the design, engineering and marketing of premium-quality footwear, apparel and accessories for consumers who value the outdoors and their time in it. Timberland® products are sold worldwide through leading department and specialty stores as well as Timberland® retail stores. Timberland's dedication to making quality products is matched by the company's commitment to "doing well and doing good" - forging powerful partnerships among employees, consumers and service partners to transform the communities in which they live and work. To learn more about Timberland, please visit www.timberland.com. For more information about Timberland's commitment to corporate social responsibility, including a searchable database of thousands of volunteer opportunities, please visit www.timberlandserve.com.
The Progressive Investor is a monthly newsletter that guides investors and analysts toward sustainable investments. It is published by SustainableBusiness.com, an internet-based source of information about business and environment.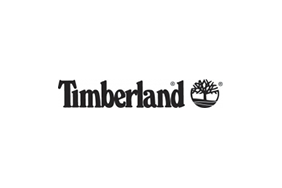 Timberland
Timberland
Timberland is a global outdoor work and lifestyle brand that's on a mission to equip and inspire a new generation to step outside and move the world forward. Based in Stratham, New Hampshire, Timberland also has international headquarters in Switzerland and Shanghai. Best known for its original yellow work boot introduced in 1973 to take on the harsh elements of New England, Timberland today offers a full range of footwear, apparel and accessories made with eco-conscious innovation for people who share the brand's passion for enjoying – and protecting – Nature.
At the heart of the Timberland® brand is the core belief that a greener future is a better future. This comes to life through a decades-long commitment to make products responsibly, protect the outdoors, and strengthen communities around the world. The brand has committed to plant 50 million trees worldwide by 2025, and has a bold vision for its products to have a net positive impact on Nature by 2030, giving back more than they take. To share in Timberland's mission to step outside, work together and move the world forward, visit a Timberland® store, timberland.com or follow @timberland or @timberlandpro. Timberland is a VF Corporation brand.
More from Timberland