Published 05-12-08
Submitted by UPS
ATLANTA, GA, May 9, 2008 -- The UPS Foundation has pledged $200,000 to CARE, the international humanitarian organization, to support its efforts to deliver aid to Myanmar in the aftermath of Tropical Cyclone Nargis. The funds will support CARE's work with the United Nations (UN) and Myanmar government authorities to respond to the massive destruction with immediate aid.
"The people of Myanmar are facing great tragedy and The UPS Foundation is eager to respond to the call for help," said Lisa Hamilton, president, The UPS Foundation. "UPS's long partnership with CARE as well as CARE's 14-year history in Myanmar give us confidence that our donation will have direct impact on those in greatest need. UPS encourages other corporations and individuals to do what they can to help at this critical moment when lives are in the balance."
Dr. Helene Gayle, president and CEO of CARE USA, said, "The biggest fear in the aftermath of a tragedy like this is that survivors will succumb to water-borne diseases and intense suffering unless they have clean water, food and shelter. We are grateful to UPS for recognizing how important it is to provide the resources necessary for humanitarian agencies like CARE to mount a robust response. Contributions from generous donors go not only toward saving lives but also to helping people move beyond the tragedy and begin to rebuild their homes, businesses, roads, schools - everything that allows them to resume living day to day."
The UPS Foundation has long been a contributor to disaster relief. The Foundation has contributed funds, logistical expertise and in-kind transportation donations for virtually every major disaster in recent years. In just the last year, UPS has provided loaned executives to CARE, the World Economic Forum and the U.S. Federal Emergency Management Agency (FEMA) to streamline disaster relief supply chains for greater efficiencies. UPS also is a major sponsor of AidMatrix, an online system that connects donors and aid agencies to ensure greater efficiency in the delivery of goods to emergency relief sites.
UPS contributed $1.5 million toward Hurricane Katrina relief and $2 million in cash and in-kind donations in the wake of the 2005 Pakistan earthquake.
In addition to cash donations, UPS also has directed employees interested in making personal donations to go to CARE as well as to Aidmatrix, which has established a home page dedicated to the Myanmar tragedy. Members of the public also can contribute through these sites. Historically, UPS employees have been extremely generous, giving $436,000 following the Asian tsunami and $750,000 after Hurricane Katrina.
About CARE
CARE is one of the world's largest private international humanitarian organizations, committed to helping families in poor communities improve their lives and achieve lasting victories over poverty. Founded in 1945 to provide relief to survivors of World War II, CARE quickly became a trusted vehicle for the compassion and generosity of millions. CARE has been working in Myanmar for more than 14 years, with nearly 500 staff engaged in projects in 120 townships. Much of CARE's work has focused on food security, health, HIV/AIDS prevention and water and sanitation projects. CARE places special emphasis on assisting women and children, who are among the most vulnerable in impoverished communities.
About The UPS Foundation

Founded in 1951 and based in Atlanta, Ga., The UPS Foundation's major initiatives include programs that support increased global volunteerism, literacy and hunger relief. The UPS Foundation pursues these initiatives by identifying specific projects where its support can help produce a measurable social impact. In 2007, The UPS Foundation donated more than $46 million to charitable organizations worldwide. Visit community.ups.com for more information about UPS's community involvement.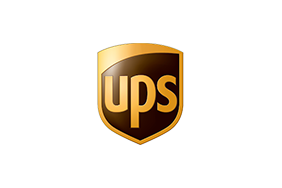 UPS
UPS
UPS is a global leader in logistics, offering a broad range of solutions including transporting packages and freight; facilitating international trade, and deploying advanced technology to more efficiently manage the world of business. Headquartered in Atlanta, UPS serves 10.6 million customers daily in more than 220 countries and territories worldwide.
For more information, please visit UPS.com or the company's Sustainability website, ups.com/sustainability. View and subscribe to UPS Horizons, our sustainability newsletter, by visiting ups.com/sustainabilitynewsletter.
More from UPS