Published 04-12-04
Submitted by UPS
ATLANTA – When a flooded creek left elderly residents of Beards Fork, W.Va., in need of a quick evacuation several years ago, Tony Newkirk stepped in immediately. A 20-year Beards Fork resident and UPS feeder driver known for his ongoing service to the community, Newkirk organized a team that used off-road vehicles and wheelchairs to guide elderly residents out of town, across a train trestle and into shelter.
If anything, his commitment to selfless service to Beards Fork has only grown. To local residents, Newkirk is a hero and friend as well as mentor and teacher to troubled youth.
In recognition of his commitment to strengthening his community, UPS recently awarded Newkirk the prestigious Jim Casey Community Service Award. The award is named after Jim Casey, founder of UPS, and is given annually to one UPS employee around the world who exemplifies outstanding service to the community. Newkirk was selected following a search for the top volunteer among thousands of UPS employees.
"There are so many people in our community who need assistance and have no one to visit them or attend to their needs," said Newkirk. "Helping people, seeing their smiles and building relationships is what motivates me."
In addition to his work with local residents, four years ago Newkirk began working with the Southern Appalachian Labor School (SALS), an organization devoted to helping economically challenged communities formerly supported by the coal mining industry. Through the SALS program, Newkirk helps to rehabilitate homes for low-income families.
"Tony is helping to significantly impact the lives of Beards Fork residents," said Evern Cooper, president of The UPS Foundation and vice president of UPS's corporate relations initiatives. "His willingness to support the less fortunate and generously give of himself is an example for each of us to follow. We commend Tony for exemplifying the spirit of volunteerism at UPS."
Through his work with SALS, Newkirk plays an active role in "Youth Built," a program that offers high-school dropouts a stipend to rebuild homes while they attend GED classes. Working side-by-side with youth on numerous building projects opened Tony's eyes to issues with which they struggle every day – drug use, continuing education, family planning and literacy.
"Tony's value to this community is priceless because what he does, he does from the heart," said Kathryn South, director of Youth Built. "He doesn't expect anything in return. That is priceless to our organization and to the teens we serve."
UPS is an integral component of Newkirk's outreach. As a feeder driver for the company, Newkirk has elected to maintain a work schedule that allows him to be available during the day for his various community service projects.
UPS supports the efforts of employees who commit their time to volunteer activities. More than 30,000 UPS employees volunteer each year through Neighbor to Neighbor, the company's corporate volunteer program. UPS began the Jim Casey Community Service Award in 1995 to further recognize an employee who has demonstrated an outstanding commitment to helping others. The company employs 357,000 around the world.
UPS, which has built one of the world's best known brands, operates in more than 200 countries and territories around the world and has been widely recognized for its expanding role in enabling commerce by synchronizing goods, information and funds. UPS stock trades on the New York Stock Exchange (UPS), and the company can be found on the Web at UPS.com.
Please visit community.ups.com for more information about UPS's community involvement.
Editor's Note:
Interviews with Tony Newkirk can be arranged by calling UPS Public Relations at 404-828-7123. Photos of Newkirk also are available.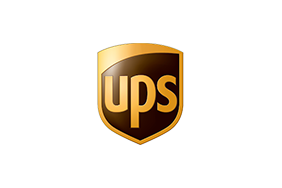 UPS
UPS
UPS is a global leader in logistics, offering a broad range of solutions including transporting packages and freight; facilitating international trade, and deploying advanced technology to more efficiently manage the world of business. Headquartered in Atlanta, UPS serves 10.6 million customers daily in more than 220 countries and territories worldwide.
For more information, please visit UPS.com or the company's Sustainability website, ups.com/sustainability. View and subscribe to UPS Horizons, our sustainability newsletter, by visiting ups.com/sustainabilitynewsletter.
More from UPS