Published 02-20-04
Submitted by UPS
ATLANTA – Five years after eye-opening research found that many volunteers were quitting nonprofit organizations because their time was not used effectively, a new U.S. study of nonprofits has concluded the issue still persists.
The latest research, which is the first-ever national study of volunteer management at nonprofits, involved detailed surveys of almost 1,800 nonprofit organizations. The study found that more than 80 percent of nonprofits rely on volunteers for critical activities, but freely admit they do not have the resources or knowledge to engage and manage those volunteers as fully as they would like.
Five years ago, a survey commissioned by The UPS Foundation found that most people who stopped volunteering for nonprofits did so after concluding the organizations had failed to make good use of their time.
The latest study, unveiled today in Washington, D.C., was sponsored by The UPS Foundation, the Corporation for National and Community Service and the USA Freedom Corps. Conducted in 2003 by the Urban Institute, the research focused on how nonprofits recruit, engage and manage volunteers and what value volunteers add to social service programs.
Despite the challenges identified in the research, as many as 5.9 million additional volunteers could be utilized in the United States. The research found that many organizations need more volunteers to help deliver services and that volunteers greatly increase the quality and level of services while keeping costs reduced.
"Nonprofits are using thousands of volunteers every day in this country and making a huge impact," said Evern Cooper, president of The UPS Foundation and vice president of UPS corporate relations. "However, volunteers aren't free; it takes conscious effort and interest to engage them effectively. Through this research we can help to better quantify the extent to which volunteer resources are fully tapped and well managed. We want to celebrate success and share effective volunteer management practices widely. At the same time, we want to learn from nonprofits what we, as funders, can do to help them overcome challenges and fill gaps in volunteer management."
Supporting effective volunteer recruitment and management has been a major focus of The UPS Foundation's grant-making for more than six years.
Through its Volunteer Impact Initiative and subsequent grant programs, UPS has invested more than US$10 million to help nonprofits meet growing demands for assistance by more effectively managing volunteers and building organizational capacity to better deliver services.
The UPS Foundation knows that UPS employees, like other volunteers, want their contribution of time to make a difference. The 1998 UPS survey showed conclusively that nonprofits face challenges that affect their ability to engage volunteers effectively or to sustain their interest and involvement.
Thousands of UPS employees volunteer their time every day in their communities through UPS's Neighbor to Neighbor program or as part of UPS's involvement in Business Strengthening America. The UPS Foundation will host a series of meetings with nonprofits leaders around the country to gain additional input on the results of the research and determine funders might address the challenges identified.
Detailed summaries of the research findings can be found online at www.pressroom.ups.com.
Founded in 1951 and based in Atlanta, Ga., The UPS Foundation identifies specific areas where its support will clearly impact social issues. The Foundation's major initiatives currently include programs that support increased nationwide volunteerism, family and workplace literacy and hunger relief. In 2003, The UPS Foundation donated more than US$39.8 million to charitable organizations worldwide.
UPS is the world's largest package delivery company and a global leader in supply chain services, offering an extensive range of options for synchronizing the movement of goods, information and funds. Headquartered in Atlanta, Ga., UPS serves more than 200 countries and territories worldwide. UPS's stock trades on the New York Stock Exchange (UPS), and the company can be found on the Web at UPS.com.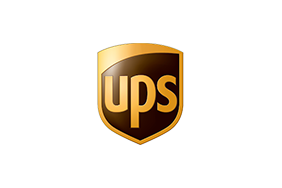 UPS
UPS
UPS is a global leader in logistics, offering a broad range of solutions including transporting packages and freight; facilitating international trade, and deploying advanced technology to more efficiently manage the world of business. Headquartered in Atlanta, UPS serves 10.6 million customers daily in more than 220 countries and territories worldwide.
For more information, please visit UPS.com or the company's Sustainability website, ups.com/sustainability. View and subscribe to UPS Horizons, our sustainability newsletter, by visiting ups.com/sustainabilitynewsletter.
More from UPS