Published 12-24-02
Submitted by UPS
PHILADELPHIA, - UPS employees have adopted 23 needy families in Southwest Philadelphia this holiday season. At 10 a.m. on Christmas Eve, employees at the UPS airport facility will be loading up the big brown trucks and heading to the homes of 23 families in need. Each family will receive a food basket, gifts and a Christmas tree if needed.
Each division of the airport has adopted a family. Among those who will benefit from the adopt-a-family efforts are 81 children. Twenty-one of the twenty-three families are single-parent homes; 19 single mothers and 2 single fathers.
UPS will be delivering Christmas itself for many of these families. All media are welcome at the airport facility to witness the efforts of loading the trucks for delivery. Unfortunately, due to the sensitive nature of delivery to private homes, we have to restrict media to the UPS building.
Directions to the Airport
1 Hog Island Rd
Philadelphia, PA 19153
From I-95 S -- Travel I-95 S to the Island Ave exit. Continue straight until the first stop sign, which will be Fort Mifflin Rd. Make a left onto Fort Mifflin Rd. and travel straight until you see the UPS building on the right hand side. Follow signs for the customer counter where there will be a guard shack.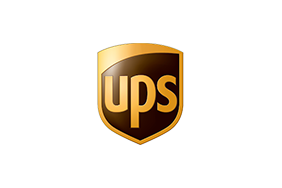 UPS
UPS
UPS is a global leader in logistics, offering a broad range of solutions including transporting packages and freight; facilitating international trade, and deploying advanced technology to more efficiently manage the world of business. Headquartered in Atlanta, UPS serves 10.6 million customers daily in more than 220 countries and territories worldwide.
For more information, please visit UPS.com or the company's Sustainability website, ups.com/sustainability. View and subscribe to UPS Horizons, our sustainability newsletter, by visiting ups.com/sustainabilitynewsletter.
More from UPS