Published 09-18-02
Submitted by UPS
ATLANTA, Georgia – Over the past 10 years, more than 68,000 teens have lost their lives in driving accidents on U.S. highways, according to 1999 statistics by the National Highway Traffic Safety Administration. In an effort to educate and train first-time drivers to be safer on the roads, UPS is delivering a simple message to teens: practice safe driving habits.
This fall, UPS will conduct "Safety Pit Stops" in four high schools in cities near racetracks on the NASCAR Winston Cup circuit. UPS is combining its sponsorship of NASCAR with its own safety emphasis to distinguish the skills of professional drivers on the track and roadways. Teen motorists in Philadelphia, Pa.; Kansas City, Kan.; Charlotte, N.C., and Boston, Mass., will plug into interactive computer training sessions conducted by UPS safety managers using the company's own comprehensive defensive driving course called "Space and Visibility." The training emphasizes the UPS Five Seeing Habits – tips that stress the importance of space and visibility when driving.
In addition to the CD-Rom training, students will hear recorded back-to-school safety messages from #88 UPS Ford driver Dale Jarrett and ask questions of the UPS trainers. The schools will be given the Novice Driver's Road Map, a guide for parents to instill safe driving habits that was funded by UPS and is available through the Network of Employers for Traffic Safety in Washington, D.C.
UPS drivers are among the safest on the roads, with a fleet of 85,000 drivers logging more than 2 billion miles a year and averaging less than one accident for every million miles driven. The company will invest $38 million in 2002 on safety training. From 1997 to 2001, UPS's accident rate improved by 16 percent.
"UPS has been committed to the safety of its drivers and the public throughout its 95-year history with industry-leading training programs and safety equipment," said Grady Brown, UPS Fleet Safety Manager. "With the UPS Racing connection, we can grab the attention of young drivers and take our tools into classrooms for productive learning that becomes safe driving standards for teens."
UPS offers its Five Seeing Habits as a way to help teens be safer on the road:
-Aim High In Steering: Look as far down the road as possible to uncover important traffic information to make appropriate decisions.
-Get The Big Picture: Maintain the proper following distance so you can comfortably determine the true hazards around your vehicle. Don't tailgate others.
-Keep Your Eyes Moving: Scan – don't stare. Constantly shift you eyes while driving. Active eyes keep up with changing traffic conditions.
-Leave Yourself An Out: Be prepared. Surround your vehicle with space in front and at least on one side to escape conflict.
-Make Sure They See You: Communicate in traffic with your horn, lights and signals to establish eye contact with motorists and pedestrians. Be reasonably sure of people's intentions.
In addition to the direct classroom outreach, UPS will distribute broadcast public service announcements (PSAs) with NASCAR driver Dale Jarrett sharing safety tips to coincide with the opening of schools around the country.
The company also continues to recognize its own service providers who have achieved 25 years or more of safe driving. More than 3,200 UPS drivers are currently active members of the UPS Circle of Honor and will be featured in a special two-page spread advertisement in USA Today in early October.
The UPS Safety Pit Stops are another way that UPS is expanding its services to NASCAR's growing fan base. Visit www.racing.ups.com for more information about UPS Racing and #88 team performance and features. More information on traffic safety is also available from NETS, the Network of Employers for Traffic Safety, at www.trafficsafety.org.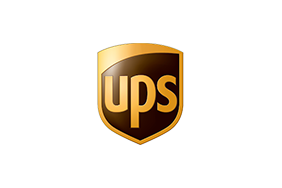 UPS
UPS
UPS is a global leader in logistics, offering a broad range of solutions including transporting packages and freight; facilitating international trade, and deploying advanced technology to more efficiently manage the world of business. Headquartered in Atlanta, UPS serves 10.6 million customers daily in more than 220 countries and territories worldwide.
For more information, please visit UPS.com or the company's Sustainability website, ups.com/sustainability. View and subscribe to UPS Horizons, our sustainability newsletter, by visiting ups.com/sustainabilitynewsletter.
More from UPS