Published 04-18-02
Submitted by UPS
WASHINGTON, D.C. - UPS representatives, including the senior vice president of human resources and four employees who've left the welfare rolls, today join President George W. Bush and business leaders at the White House to discuss the future of welfare-to-work.
Lea Soupata, the senior vice president responsible for UPS's 370,000 employees worldwide, today will report the company has hired more than 52,000 employees off public assistance.
As a founding member of The Welfare to Work Partnership, UPS has been an active leader in educating businesses how best to recruit, hire and retain welfare-to-work employees. Without the support of American business, welfare reform cannot be successful, Soupata says.
"While many businesses have employed welfare recipients and much progress has been made, there is still more to be done," Soupata added. "Strategic partnerships between businesses, government and community agencies are a key ingredient in helping welfare recipients deal with the most common challenges of moving to a work environment. UPS's experience with hiring former welfare recipients has shattered long-held myths. We look forward to continuing our efforts in this area and sharing our best practices with other companies."
Jobs at UPS offer competitive wages and opportunities for advancement due to UPS's long-standing policy of promotion from within. Part-time package sorters (the position welfare-to-work hires most often fill, initially) receive a starting salary of $8.50 to $9.50 an hour and one of the most generous benefit packages available in the country. The benefits cover all UPS employees and their families and includes full health insurance, paid vacations, holidays and access to a 401(k) plan. In some areas, part-time employees can take advantage of UPS's Earn and Learn program, which offers $3,000 in tuition assistance for college and $2,000 in forgivable student loans per calendar year.
Maria Medellin, a 25-year-old mother of two, was on welfare for two years before joining UPS. She now is working as a part-time supervisor in UPS's Dallas hub and is pursuing a degree in nursing. "UPS is the foundation that has allowed me to get where I am today," Medellin said.
Jeffery Wells, 20, grew up within the welfare system and now is a part-time employee in UPS's Metro D.C. hub. He is taking college classes on-site through a special UPS program and plans to attend Catonsville Community College. His long-term goal is to get his commercial driver's license and become a tractor-trailer driver at UPS.
Vivian Kimmons, 45, was on welfare for 19 years before finding employment at UPS's metro Chicago hub. Since joining UPS in 1998 as a package sorter, she has been promoted to part-time supervisor. Vivian oversees 10 to 15 employees who handle thousands of packages each day.
Rodney Carroll, president and CEO of The Welfare to Work Partnership, is himself a welfare-to-work success story. Raised in an impoverished neighborhood in North Philadelphia, Carroll rose through the ranks at UPS to hold the position of Operations Division manager, Philadelphia Air Hub. He joined The Welfare to Work Partnership four years ago as a loaned executive from UPS. In October 2000, he was officially named president and CEO of the organization.
"Strong partnerships with community and government agencies are vital to a successful welfare-to-work program," says Carroll. "UPS's partnerships with hundreds of community and government agencies across the country have enabled the company to fill jobs while at the same time helping thousands of welfare recipients achieve self-sufficiency."
United Parcel Service (NYSE: UPS), the world's largest express carrier and package delivery company, operates in more than 200 countries and territories and employs more than 370,000 people worldwide. The company's commitment to its employees has been recognized by several notable organizations including Your Money magazine ("America's Best Part-Time Job") and Fortune magazine ("America's Best Companies for Minorities"). In 2001, UPS won the nation's only presidential award for corporate leadership, The Conference Board's Ron Brown Award for Corporate Citizenship, in recognition of its employee programs. For more information about employment opportunities at UPS, visit www.upsjobs.com.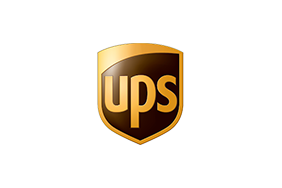 UPS
UPS
UPS is a global leader in logistics, offering a broad range of solutions including transporting packages and freight; facilitating international trade, and deploying advanced technology to more efficiently manage the world of business. Headquartered in Atlanta, UPS serves 10.6 million customers daily in more than 220 countries and territories worldwide.
For more information, please visit UPS.com or the company's Sustainability website, ups.com/sustainability. View and subscribe to UPS Horizons, our sustainability newsletter, by visiting ups.com/sustainabilitynewsletter.
More from UPS