Published 01-10-08
Submitted by Bayer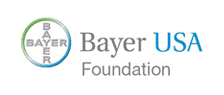 PITTSBURGH - January 10, 2008 - Bayer Corporation announced today it has changed the name of its corporate philanthropic arm to Bayer USA Foundation (from Bayer Foundation) and, under the new name, refocused one of the Foundation's four strategic giving areas, while maintaining the other three.
Bayer USA Foundation is one of three global foundations in Bayer's corporate social responsibility (CSR) portfolio. The rebranding and refocusing of Bayer USA Foundation is part of the company's overall strategic alignment of its global philanthropic operations.
While focusing the activities within the global CSR concept of Bayer, the mission of the Bayer USA Foundation will essentially stay the same. Bayer USA Foundation will continue to support programs that enhance the quality of life; provide unique and enriching opportunities that connect diverse groups; and ensure preparedness for tomorrow's leaders "" thereby, resulting in sustainable partnerships that continually improve communities in which Bayer employees live and work, as well as society at large.
Bayer USA Foundation's four giving areas include Arts and Culture; Education and Workforce Development; Environment and Sustainability; and Health and Human Services. The new category, Environment and Sustainability, replaces Civic and Social Service programs, which will now be incorporated into the Health and Human Services sector.
"Bayer has long had an overarching tradition of corporate social responsibility which we demonstrate in myriad ways, including our philanthropic activities. The evolution of the Bayer USA Foundation is part of a tradition begun in the early 20th Century with the establishment of our first foundation which was aimed at promoting foreign studies by medical students. Today, our commitment to health care, education and the arts remains firm, while the area of environment and sustainability reflects current needs and concerns of our employees and the population at large," said Dr. Attila Molnar, President and CEO, Bayer Corporation, and President, Bayer USA Foundation.
The renaming of the Bayer USA Foundation is the latest announcement made by Bayer regarding the restructuring of the company's global philanthropic operations. In 2007, Bayer AG announced the formation of two new global foundations: Bayer Science & Education Foundation and Bayer Cares Foundation. Bayer Science & Education Foundation seeks to sustainably strengthen education and research and to promote excellence, particularly in segments that innovatively link the areas of health care, nutrition and high-tech materials. The Foundation funds school programs, scholarship programs, scientific awards and foundation professorships and symposia.

With a focus on social and environmental activities, Bayer Cares Foundation works to sustainably improve living conditions in the communities surrounding the Bayer sites and helps meet basic social needs, particularly through projects aimed at helping people help themselves and strengthening volunteerism. This foundation awards grants to volunteer projects; international social projects; and disaster and emergency aid.
About Bayer Corporation
Bayer Corporation, headquartered in Pittsburgh, is a subsidiary of Bayer AG, an international health care, nutrition and innovative materials group based in Leverkusen, Germany. In North America, Bayer had 2006 net sales of 7.8 billion euros and employed 17,200 at year end. Bayer's three subgroups, Bayer HealthCare, Bayer CropScience and Bayer MaterialScience, improve people's lives through a broad range of essential products that help prevent and treat diseases; protect crops and enhance yields; and advance automobile safety and durability. In addition, Bayer Corporate and Business Services provides business-critical services and market-competitive solutions to Bayer subgroups in the North American Region.
Forward-Looking Statements
This news release contains forward-looking statements based on current assumptions and forecasts made by Bayer Group management. Various known and unknown risks, uncertainties and other factors could lead to material differences between the actual future results, financial situation, development or performance of the company and the estimates given here. These factors include those discussed in our annual and interim reports filed with the Frankfurt Stock Exchange. The company assumes no liability whatsoever to update these forward-looking statements or to conform them to future events or developments.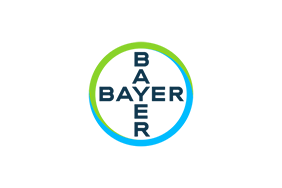 Bayer
Bayer
Bayer: Science For A Better Life
Bayer is a global enterprise with core competencies in the Life Science fields of health care and agriculture. Its products and services are designed to benefit people and improve their quality of life. At the same time, the Group aims to create value through innovation, growth and high earning power. Bayer is committed to the principles of sustainable development and to its social and ethical responsibilities as a corporate citizen. In fiscal 2015, the Group employed around 117,000 people and had sales of EUR 46.3 billion. Capital expenditures amounted to EUR 2.6 billion, R&D expenses to EUR 4.3billion. These figures include those for the high-tech polymers business, which was floated on the stock market as an independent company named Covestro on October 6, 2015. For more information, go to www.bayer.com.
More from Bayer