Published 09-06-07
Submitted by Bayer
PITTSBURGH - September 6, 2007 - The Bayer Foundation announced today it has bestowed a $380,000 grant to West Virginia University's (WVU) College of Engineering and Mineral Resources to create the Bayer Scholars for Extrusion-Compounding program in the Department of Chemical Engineering.
This new fellowship program will fund three WVU graduate students pursuing Ph.D.s in chemical engineering over a five-year period and is competitive with other prestigious fellowships, such as those awarded by the National Science Foundation.
Specifically, the Bayer Scholars will be members of WVU's Center for Extrusion-Compounding of Additives for Superior Plastics Performance, a state-of-the-art polymer engineering facility that is part of the Chemical Engineering Department. The Center is involved in pioneering innovative plastics processing methods that utilize both nanotechnology and "green" or sustainable processes to produce novel polymer composites. In addition, the Bayer Scholars will complete internships at a Bayer MaterialScience R&D laboratory either in the United States or overseas.
"We at Bayer are delighted to make this gift to help further the work and mission of a chemical engineering department that shares our own vision and commitment to advancing plastics technologies in the 21st Century, particularly in the areas of sustainable products and processes, and leading edge nanotechnology research," said Gregory S. Babe, President and CEO, Bayer MaterialScience LLC, and board member of the Bayer Foundation.

He pointed to the Center's current investigation of using nanoparticles to design composites with novel properties, as well as its work to develop new methods for recycling plastic components found in electronics, such as radios and television, for use in new products.
"WVU's Center for Extrusion-Compounding is particularly valuable for today's chemical engineering graduate students because it is one of the few university research facilities that actually mirrors an industrial research laboratory, affording students the requisite real-world experience for today's global marketplace," explained Bayer's Babe.
The Center for Extrusion-Compounding is closely aligned with the university's Polymer Research Initiative, which aims to stimulate new polymer research activities across campus in areas including Polymers and the Environment; Advanced Composites; Bio-based Polymers (plant-based); and, Biomedical Applications. It is a state-of-the-art engineering facility funded by the West Virginia Research Challenge Grant; the Mid-Atlantic Research Center for End-of-Life Electronics (MARCEE); the WVU Research Corporation; and several other companies.
"We are grateful to the Bayer Foundation for this grant," said WVU President Mike Garrison. "West Virginia University changes lives, and by providing support for graduate education in engineering - with a particular focus on bringing more women and underrepresented minorities into the sciences - Bayer will help us achieve that goal."

In addition to this latest gift, Bayer has awarded more than $250,000 in fellowship grants to WVU over the last decade to support the School of Engineering's Department of Chemical Engineering. Bayer fellows have participated in research at the U.S. Department of Energy's Brookhaven National Laboratory and have garnered national student awards from the American Institute of Chemical Engineering.
About The Bayer Foundation
The Bayer Foundation is an endowed 501(c)(3) entity and is the primary source of Bayer Corporation's philanthropy in the United States. With a programmatic focus on civic and social service programs, education and workforce development, arts and culture, and health and human services, the Bayer Foundation creates and supports partnerships that improve communities in which Bayer employees live and work.
About Bayer Corporation
Bayer Corporation, headquartered in Pittsburgh, is a subsidiary of Bayer AG, an international health care, nutrition and innovative materials group based in Leverkusen, Germany. In North America, Bayer had 2006 net sales of 7.8 billion euros and employed 17,200 at year end. Bayer's three subgroups, Bayer HealthCare, Bayer CropScience and Bayer MaterialScience, improve people's lives through a broad range of essential products that help diagnose, prevent and treat diseases; protect crops and enhance yields; and advance automobile safety and durability. Bayer AG stock is a component of the DAX and is listed on the New York Stock Exchange (ticker symbol: BAY).
About West Virginia University
Founded in 1867 as a land-grant college, West Virginia University (WVU) is one of the nation's leading public research universities, providing excellence in teaching, research and service. With a main campus in Morgantown and branch campuses throughout West Virginia, WVU offers 179 degree programs at the undergraduate, graduate, and professional degree levels. The Carnegie Foundation for the Advancement of Teaching has designated WVU a Research University (High Research Activity). For additional information about WVU visit www.wvu.edu.
About the WVU College of Engineering and Mineral Resources

Located on the Evansdale Campus, the WVU College of Engineering and Mineral Resources is dedicated to the development of engineering practice, science and research. The College offers degrees at the bachelor's, master's, and doctoral levels. Expert faculty members provide students at all levels with a great learning experience in the classroom and laboratory, in addition to hands-on experience in research and development with industry and government partners. For more information, visit www.cemr.wvu.edu.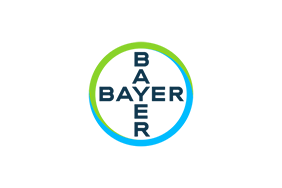 Bayer
Bayer
Bayer: Science For A Better Life
Bayer is a global enterprise with core competencies in the Life Science fields of health care and agriculture. Its products and services are designed to benefit people and improve their quality of life. At the same time, the Group aims to create value through innovation, growth and high earning power. Bayer is committed to the principles of sustainable development and to its social and ethical responsibilities as a corporate citizen. In fiscal 2015, the Group employed around 117,000 people and had sales of EUR 46.3 billion. Capital expenditures amounted to EUR 2.6 billion, R&D expenses to EUR 4.3billion. These figures include those for the high-tech polymers business, which was floated on the stock market as an independent company named Covestro on October 6, 2015. For more information, go to www.bayer.com.
More from Bayer