Published 09-28-06
Submitted by Bayer
WASHINGTON, D.C. - Bayer Corporation today announced a new resource guide for businesses and organizations interested in creating STEM (science, technology, engineering and math) education partnerships. Planting the Seeds for a Diverse U.S. STEM Pipeline: A Compendium of Best Practice K-12 STEM Education Programs, unveiled at Bayer's first-ever STEM Education Diversity Forum held in Washington, D.C., is the newest component of the company's award-winning Making Science Make Sense® program.
The compendium features a sampling of some of the country's exemplary programs that have a proven track record of helping students - especially girls and underrepresented minorities - to achieve and participate in STEM. The purpose of this new guide is to raise awareness among STEM industry executives and other organizations and showcase for them successful programs they may want to support and/or replicate in their local communities.
"As a company that has long been actively involved in helping strengthen science education in communities across the country, we at Bayer know that STEM companies can engage in successful business-education partnerships if they possess the necessary commitment and will - and we know that the will is there," said Dr. Attila Molnar, President and CEO, Bayer Corporation.
Dr. Molnar referred to the results of a survey released by Bayer in May which polled STEM company CEOs and found that almost all said it is important for their companies to support pre-college science education programs that help create the next generation of inventors, innovators and discoverers.
According to Dr. Molnar, "The compendium is designed to assist our fellow STEM industry colleagues in establishing their own business-education partnerships."
The 77-page compendium features 21 best practice K-12 programs, 14 of which were presented at today's forum. They consist of a mix of formal in-school and informal after-school programs from different regions of the United States and represent urban, suburban and rural locales. The programs include:
American Chemical Society Project SEED

ASSET Inc.

Biotech Partners

Connecticut BioBus Educational Programs

Developmental Approaches in Science, Health and Technology (DASH)

Environment as a Context for Opportunity in Schools (ECOS)

Foundational Approaches in Science Teaching (FAST)

Gateway Institute for Pre-College Education

llinois Math and Science Academy E2K+

Junior Engineering Technical Society (JETS)

Kinetic City

Math Out of the Box™

Mathematics, Engineering, Science Achievement (MESA)

Merck Institute for Science Education

Omaha Public Schools/Banneker 2000

Project Lead The Way

Science in Motion

Summer Science Academy

TexPREP

Valle Imperial Project in Science (VIPS)

Visualrealization.com

The compendium also provides information on additional promising programs and Internet resources for education programs and business-education partnerships.

The Protocol

In order to be considered for the compendium, programs were required to submit an application and demonstrate: challenging content and curriculum; an inquiry learning environment; strong community support; and ongoing quantitative and qualitative research. Bayer developed these criteria using guidelines from the Council on Competitiveness' Building Engineering and Science Talent (BEST) commission, the National Science Education Standards and the National Science Resources Center.

Each program was reviewed by a committee spearheaded by Dr. Mae C. Jemison, the nation's first African-American female astronaut, a chemical engineer, physician, educator and the CEO of an emerging STEM company.

Recognizing that this is a first volume, Dr. Molnar added, "In the future, we hope to provide updates to the compendium as other programs come to our attention."

To access an online version of the compendium, please visit http://www.BayerUS.com/MSMS.

About Bayer Corporation and Making Science Make Sense

Making Science Make Sense is Bayer's company-wide initiative that advances science literacy through hands-on, inquiry-based science education, employee volunteerism and a public education campaign. Currently, 12 Bayer sites around the country operate local Making Science Make Sense programs, which together represent a national volunteer corps of more than 1,000 employees. Two components of Making Science Make Sense are today's STEM Education Diversity Forum and The Bayer Facts of Science Education survey series, Bayer's ongoing annual public opinion research project. For more information about Making Science Make Sense or to subscribe to the Making Science Make Sense e-News Update, please visit www.BayerUS.com/MSMS.

Bayer Corporation, headquartered in Pittsburgh, is a subsidiary of Bayer AG, an international health care, nutrition and innovative materials group based in Leverkusen, Germany. In North America, Bayer had 2005 net sales of 7.3 billion euros and employed 16,200 at year end. Bayer's three operating companies -- Bayer HealthCare LLC, Bayer CropScience LP and Bayer MaterialScience LLC -- improve people's lives through a broad range of essential products that help diagnose, prevent and treat diseases, protect crops and advance automobile safety and durability. Bayer AG stock is a component of the DAX and is listed on the New York Stock Exchange (ticker symbol: BAY).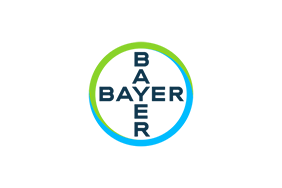 Bayer
Bayer
Bayer: Science For A Better Life
Bayer is a global enterprise with core competencies in the Life Science fields of health care and agriculture. Its products and services are designed to benefit people and improve their quality of life. At the same time, the Group aims to create value through innovation, growth and high earning power. Bayer is committed to the principles of sustainable development and to its social and ethical responsibilities as a corporate citizen. In fiscal 2015, the Group employed around 117,000 people and had sales of EUR 46.3 billion. Capital expenditures amounted to EUR 2.6 billion, R&D expenses to EUR 4.3billion. These figures include those for the high-tech polymers business, which was floated on the stock market as an independent company named Covestro on October 6, 2015. For more information, go to www.bayer.com.
More from Bayer