Published 09-07-06
Submitted by Bayer
PITTSBURGH - Bayer Corporation announced today the slate of best practice K-12 STEM (science, technology, engineering and math) education programs to be featured at the company's first-ever STEM education diversity forum, which will be held in Washington, D.C., this fall.
The forum, part of Bayer's award-winning Making Science Make Sense® program, will be held on Thursday, September 28 at the Key Bridge Marriott in Arlington, Va. Titled "Bridging the Diversity Gap in Science and Engineering: Introducing STEM Industries to K-12 Best Practice Programs," the forum will showcase a number of best practice pre-college STEM education programs that have a proven track record of helping students, particularly girls and underrepresented minorities, to participate and achieve in STEM.
Dr. Mae C. Jemison will act as moderator. In addition to serving as Bayer's longtime national Making Science Make Sense spokesperson, she is the nation's first African-American female astronaut, a chemical engineer, physician and the CEO of an emerging STEM company.
Two morning panels will feature seven elementary school programs and seven secondary education programs, respectively. During lunch, Dr. Leon Lederman will serve as keynote speaker on the topic of why building science literacy and a diverse STEM pipeline matter. Lederman, who won the Nobel Prize in Physics in 1988, is the director emeritus of Fermi National Accelerator Laboratory, a longtime national advocate for science education and founder of the Illinois Math and Science Academy (IMSA). The afternoon will feature a third panel titled, "Education Partnerships: What Businesses Can Expect," consisting of business leaders and educators who engage in these collaborations.
The featured programs represent an array of exemplary initiatives from various regions of the country and are a mix of formal and informal initiatives, as well as in-school and after-school programs. They include:
Best Practice Elementary STEM Education Programs

American Association for the Advancement of Science's Kinetic City - Robert Hirshon, Director

ASSET Inc. - Reeny Davison, Executive Director

Environment as a Context for Opportunities in Schools (ECOS) - Nancy Moreno, Director

Mathematics, Engineering, Science Achievement (MESA) - Juanita Muniz-Torres, California Director

Math Out of the Box™ - Dorothy Moss, Director

Omaha Public Schools/Banneker 2000 - Susan Koba, Project Director

Valle Imperial Project in Science - Michael Klentschy, Principal Investigator
Best Practice Secondary STEM Education Programs

Illinois Math and Science Academy's E2K+ - Susan Bisinger, Project Director

American Chemical Society's Project SEED - Cecilia Hernandez, Manager

Gateway Institute for Pre-College Education - Morton Slater, Director

Science in Motion - Lorraine Mulfinger, Director

Project Lead The Way - Niel Tebbano, Vice President

Biotech Partners - Ghanya Thomas, Program Director

Junior Engineering Technical Society (JETS) - Leann Yoder, Executive Director
Education Partnerships: What Businesses Can Expect

ASSET Inc. - Reeny Davison, Executive Director

Bayer MaterialScience LLC - Bob Kumpf, Vice President of Future Business

DuPont - Phyllis Buchanan, Manager, Office of Education

Hewlett Packard - Nancy Thomas (retired)

National Science Resources Center - Sally Goetz Shuler, Executive Director

National Science Teachers Association - Gerry Wheeler, Executive Director

Project Lead The Way - Niel Tebbano, Vice President

Toyota Motor Sales - Michael Rouse, Manager, Philanthropy and Corporate Affairs
In July, Bayer announced it would hold the forum as a public service in response to the results of an opinion research survey Bayer commissioned earlier this year.

"The forum comes at an increasingly critical moment," explained Dr. Attila Molnar, Bayer Corporation's President and CEO. "One of the biggest challenges the
United States faces today is the dwindling number of scientists and engineers that graduate from our colleges at a time when we also face increasing competition in all technological areas from other countries. At the same time, there exists in this country a vast untapped talent pool of those American students who traditionally have been underrepresented in STEM fields, including women, African-Americans, Hispanic Americans and Native Americans.
"The ultimate purpose of the forum is to further raise awareness and foster this talent pool by showcasing for STEM industry executives successful programs they may want to support and/or replicate in their local communities - something many of them indicate they wish to do," said Dr. Molnar, referring to the results of a survey of STEM company CEOs and other C-Level executives that Bayer released in May.
In The Bayer Facts of Science Education XII: CEOs on STEM Diversity: The Need, The Seed, The Feed, many senior executives said STEM companies, such as theirs, have a role to play in ensuring that women and minorities succeed in science and engineering fields and almost all said it is important for their companies to support pre-college science education programs that help create the next generation of inventors, innovators and discoverers.
Making Science Make Sense® is Bayer's company-wide initiative that advances science literacy through hands-on, inquiry-based science education, employee volunteerism and a public education campaign. Currently, 12 Bayer sites around the
country operate local Making Science Make Sense programs, which together represent a national volunteer corps of more than 1,000 employees. Two components of Making Science Make Sense are the upcoming STEM Education Diversity Forum and The Bayer Facts of Science Education survey series, Bayer's ongoing annual public opinion research project.

Bayer Corporation, headquartered in Pittsburgh, is a subsidiary of Bayer AG, an international health care, nutrition and innovative materials group based in Leverkusen, Germany. In North America, Bayer had 2005 net sales of 7.3 billion euros and employed 16,200 at year end. Bayer's three operating companies -- Bayer HealthCare LLC, Bayer CropScience LP and Bayer MaterialScience LLC -- improve people's lives through a broad range of essential products that help diagnose, prevent and treat diseases, protect crops and advance automobile safety and durability.

Media interested in attending or covering the forum should call the Bayer Media Line at 412-777-5200.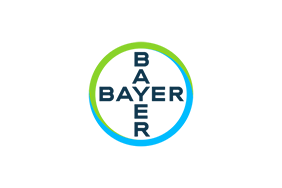 Bayer
Bayer
Bayer: Science For A Better Life
Bayer is a global enterprise with core competencies in the Life Science fields of health care and agriculture. Its products and services are designed to benefit people and improve their quality of life. At the same time, the Group aims to create value through innovation, growth and high earning power. Bayer is committed to the principles of sustainable development and to its social and ethical responsibilities as a corporate citizen. In fiscal 2015, the Group employed around 117,000 people and had sales of EUR 46.3 billion. Capital expenditures amounted to EUR 2.6 billion, R&D expenses to EUR 4.3billion. These figures include those for the high-tech polymers business, which was floated on the stock market as an independent company named Covestro on October 6, 2015. For more information, go to www.bayer.com.
More from Bayer