Published 09-15-06
Submitted by Bayer
PITTSBURGH, PA - At a gathering of students and faculty, Bayer MaterialScience executives today presented a $300,000 grant from the Bayer Foundation to The Pennsylvania State University and its Department of Materials Science and Engineering to fund the Bayer Graduate Fellowship in Materials Science as well as the Bayer International Internship Scholars.

Gregory S. Babe, President and CEO, Bayer MaterialScience LLC, and board member of the Bayer Foundation, presented the grant to Alan Scaroni, Associate Dean of Graduate Education and Research in the College of Earth and Minerals Sciences, and Professor Gary L. Messing, Head of the Materials Science and Engineering Department in the College of Earth and Mineral Sciences, on a day when he and Robert Kumpf, Vice President, Future Business, Bayer MaterialScience LLC, toured Penn State's new materials science and engineering facilities and met with students who are benefiting from the Bayer Foundation grant, including:
Bayer Graduate Fellows:
Christina Lentz - BS from Cornell in Materials Science and Engineering

Nicholas Smith - BS from PSU in Materials Science and Engineering

Bayer International Internship Scholars fund recipients and the locations where they will spend their internship:
Erin Haworth - National School of Industrial Ceramics, Limoges, France

Andrea Fortunato - University of Padua, Padua, Italy

Dennis Shay - The University of Sheffield, Sheffield, England

Garnia Juwondo - Swiss Federal Institute of Technology, Zurich, Switzerland

Alejandro Levander - University of Leeds, Leeds, England

Alexana Cranmer - Darmstadt University of Technology, Darmstadt, Germany

Alexander Adler - University of Leeds, Leeds, England

Christopher Brink - Swiss Federal Institute of Technology, Zurich, Switzerland

Katherine Williams - University of the Basque Country, San Sebastian, Spain

"At Bayer, we are committed to help strengthen U.S. science education at every educational level, from pre-college to graduate programs," explained Babe. "We view this grant to Penn State as a solid investment in the future - that of the students and also of Bayer MaterialScience - because we understand that our future vitality and viability as a science-based company depends, in part, on the kinds of education investments we make today."

Penn State and Bayer share a long collaborative history, with Bayer's support to the University totaling more than $2.2 million over the past two decades, plus more than $1 million in research grants. Bayer employs more than 185 Penn State alumni.

"The Bayer International Internship Scholars program has helped to eliminate the financial barrier for study abroad for our undergraduate students and helped transform their interest in having an international educational experience," said Gary Messing of Penn State. "Andrea Fortunato and Erin Haworth have just returned from their internships. As a result of Bayer's support, eight Bayer International Internship Scholars will participate in a research internship during the coming academic year. Bayer's support demonstrates the importance of an international experience as the professional world becomes more global. Because of this unique program and Bayer's support, we have been able to recruit outstanding freshmen to the materials field and provide an educational experience that is impossible to provide in the classroom."

The Bayer fellowships are awarded on a competitive basis to the most outstanding students entering the Materials Science and Engineering graduate degree program. The Bayer Scholars fund provides travel expenses and a partial stipend for undergraduate students who participate in the Materials Study Abroad program, a one-semester research internship for selected students based on collaborations of Penn State's faculty and faculty at host institutions in England, France, Germany, Italy and Switzerland.

"As our professional disciplines become increasingly global, this type of educational experience, afforded to more students through the Bayer grant, becomes ever more invaluable, giving them - the next generation of inventors and innovators - a significant competitive edge," said Kumpf.

While the students discussed how the new support from the Bayer Foundation is enhancing their education, both Babe and Kumpf shared with them a real-world industry perspective, including how they, the students, can apply their education in the workplace, what managers are looking for in new hires and why international experience is critical today.

The Bayer Foundation is an endowed 501(c)(3) entity and is the primary source of Bayer Corporation's philanthropy in the United States. With a programmatic focus on civic and social service programs, education and workforce development, arts and culture, and health and human services, the Bayer Foundation creates and supports partnerships that improve communities in which Bayer employees live and work.

Bayer Corporation, headquartered in Pittsburgh, is a subsidiary of Bayer AG, an international health care, nutrition and innovative materials group based in Leverkusen, Germany. In North America, Bayer had 2005 net sales of 7.3 billion euros and employed 16,200 at year end. Bayer's three operating companies -- Bayer HealthCare LLC, Bayer CropScience LP and Bayer MaterialScience LLC -- improve people's lives through a broad range of essential products that help diagnose, prevent and treat diseases, protect crops and advance automobile safety and durability.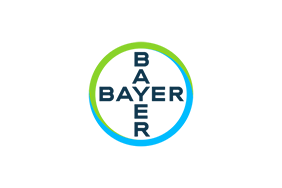 Bayer
Bayer
Bayer: Science For A Better Life
Bayer is a global enterprise with core competencies in the Life Science fields of health care and agriculture. Its products and services are designed to benefit people and improve their quality of life. At the same time, the Group aims to create value through innovation, growth and high earning power. Bayer is committed to the principles of sustainable development and to its social and ethical responsibilities as a corporate citizen. In fiscal 2015, the Group employed around 117,000 people and had sales of EUR 46.3 billion. Capital expenditures amounted to EUR 2.6 billion, R&D expenses to EUR 4.3billion. These figures include those for the high-tech polymers business, which was floated on the stock market as an independent company named Covestro on October 6, 2015. For more information, go to www.bayer.com.
More from Bayer