Published 05-25-06
Submitted by Bayer
PITTSBURGH - Broadening access to its award-winning, national science education and science literacy program locally from Allegheny County students and teachers to all Pittsburgh-area residents and non-residents who travel by air, Bayer Corporation today unveiled two Making Science Make Sense® Kiosks at Pittsburgh International Airport.

Situated at the entrances of both baggage claim areas, the twin 9-foot tall-Making Science Make Sense Kiosks are the result of an agreement between Bayer Corporation and the Allegheny County Airport Authority, organizations that are leaders in their respective industries and consistently cited on a national basis for their innovative customer and public service programs. The kiosks, the latest example of such innovative programming, are the first such public science education installations at any airport in the country.

The Making Science Make Sense (MSMS) Kiosks feature fun, interactive and entertaining two-minute lessons on a wide variety of science subjects found in everyday life. Designed for use by all members of the public traveling through the airport, including parents and their children, the kiosks answer questions like "Why does the wind blow?" "Why do hummingbirds hum?" and "Why do porcupines have quills?"

"For more than a decade now, Bayer's Making Science Make Sense program has benefited tens of thousands of local students and thousands of their teachers through the ASSET, Inc. science education reform program and our own BASIC (Bayer Association for Science in Communities) science volunteers who regularly visit their schools. With the new MSMS Kiosks, we've partnered with the Allegheny County Airport Authority to expand science education beyond local classrooms and into what is arguably the most public arena in the community that serves people of all ages and backgrounds -- and do so, in a fun, informative and very engaging way," said Dr. Attila Molnar, President and CEO of Bayer Corporation.

Joining Dr. Molnar at the airport kiosk unveiling event were Dan Onorato, Allegheny County Chief Executive; Kent George, Executive Director and CEO, Allegheny County Airport Authority; State Representative T. Mark Mustio (R-Allegheny); and State Representative Nick Kotik (D-Allegheny), among others. Together, they introduced the kiosks to fourth grade ASSET students (Achieving Student Success through Excellence in Teaching) from the Ingram School in the Montour School District who learned how telephones work, what a flame is and why ice cream gives you headaches.
"Our region has long been recognized for its innovative contributions to the science and technology industries. The kiosks are another example of our region's efforts to strengthen and promote science education among our citizens," said Chief Executive Onorato. "We are extremely fortunate that Bayer and the Airport Authority have partnered together to create an interactive and educational resource for individuals traveling through the Pittsburgh International Airport."
"Making Science Make Sense will be an important asset to travelers and visitors at Pittsburgh International Airport. The Allegheny County Airport Authority shares the innovation, responsibility and commitment to both quality customer service and the community at large in many of its airport services and displays. That is why we are delighted to work with Bayer to bring our customers this first-of-its-kind public science education/ science literacy experience," said Kent George of the Airport Authority.
Since its opening in 1992, Pittsburgh International Airport regularly has been cited by various organizations as one of the best airports in the country and the world. In March 2006, Airport Revenue News, a leading trade publication for airport retailing, gave the airport three new awards, including "Airport with the Most Unique Services."
Bayer, too, has been recognized with numerous citations and awards for its Making Science Make Sense program since formally establishing the company-wide science education and science literacy initiative in 1995. Most recently in January, Bayer received the Presidential Ron Brown Award for Corporate Leadership at a White House ceremony. Given annually to the country's outstanding corporate citizens, the Ron Brown Award is the only presidential award to honor companies for the exemplary quality of their relationships with employees and communities. It marked Bayer's second presidential award for Making Science Make Sense.
"As a science-based inventor company, Bayer has long been committed to helping strengthen science education and science literacy in communities across the United States where we have site operations and the MSMS Kiosks are designed to do just that," explained Bayer Corporation's Molnar.
He said science literacy increasingly is becoming critical for all citizens. In the most recent national Bayer Facts of Science Education survey released earlier this month, almost all of the CEOs polled from some of the fastest growing U.S. science and technology said it is important for all of their employees to be science literate, not just their scientists and engineers.
Making Science Make Sense is Bayer's company-wide initiative that advances science literacy through hands-on, inquiry-based science education, employee volunteerism and a public education campaign. Bayer's Pittsburgh site is one of 12 Bayer sites around the country that operate local MSMS programs, which together feature a national volunteer corps of more than 1,000 employees.
In Pittsburgh, more than 150 Bayer volunteers visit more than 175 classrooms and participate in community events, reaching some 15,000 students in the region each year. In addition, more than 10 years ago, Bayer spearheaded ASSET, Inc., a non-profit systemic science education reform program. ASSET provides quality hands-on science curriculum materials and ongoing teacher training to 48 local school districts, charter and private schools, directly impacting more than 3,000 teachers and 125,000 students in classrooms across southwestern Pennsylvania each year.
Bayer Corporation, headquartered in Pittsburgh, is part of the worldwide Bayer Group, an international health care, nutrition and innovative materials group based in Leverkusen, Germany. In North America, Bayer had 2005 net sales of 7.3 billion euros and employed 16,200 at year end. Bayer's three operating companies -- Bayer HealthCare LLC, Bayer CropScience LP and Bayer MaterialScience LLC -- improve people's lives through a broad range of essential products that help diagnose and treat diseases, protect crops and advance automobile safety and durability.
Pittsburgh International Airport (PIT), owned and operated by the Allegheny County Airport Authority, is a world-class facility that accommodates more than11 million travelers in nearly 270,000 aircraft operations per year. With about 290 non-stop flights per day to 80 destinations, Pittsburgh International Airport is served by 19 air carriers as well as being a US Airways focus city. PIT has been frequently recognized for its quality in meeting traveler's needs. The OAG Worldwide listed the facility to its short list of the world's best airports for four consecutive years. The market research leader, JD Power and Associates named PIT among the top five airports in its two most recent customer satisfaction surveys. Conde Nast Traveler's Magazine named PIT among the best in the United States and in the world in its People's Choice Award.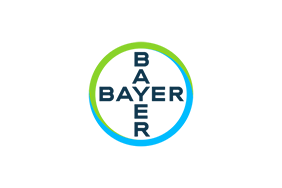 Bayer
Bayer
Bayer: Science For A Better Life
Bayer is a global enterprise with core competencies in the Life Science fields of health care and agriculture. Its products and services are designed to benefit people and improve their quality of life. At the same time, the Group aims to create value through innovation, growth and high earning power. Bayer is committed to the principles of sustainable development and to its social and ethical responsibilities as a corporate citizen. In fiscal 2015, the Group employed around 117,000 people and had sales of EUR 46.3 billion. Capital expenditures amounted to EUR 2.6 billion, R&D expenses to EUR 4.3billion. These figures include those for the high-tech polymers business, which was floated on the stock market as an independent company named Covestro on October 6, 2015. For more information, go to www.bayer.com.
More from Bayer