Published 03-31-06
Submitted by Bayer
RALEIGH, N.C. and NEBRASKA CITY, Neb - Bayer Advanced(TM), the consumer lawn and garden division of Bayer CropScience, and The Arbor Day Foundation are recruiting volunteers in an attempt to create the largest tree planting event in U.S. history from April 28, 2006, to May 28, 2006. The event is called the Bayer Advanced/Arbor Day Foundation Restore America's Trees Program.
"Tens of millions of trees were destroyed in this country in 2005 as a result of insects, diseases, hurricanes,wildfires, and even urban sprawl," says John Rosenow, president of The Arbor Day Foundation. "Our goal is to recruit individuals and groups to plant millions of trees throughout the United States beginning on Arbor Day, April 28, 2006, and continuing through May 28, 2006."
Bayer Advanced is the corporate sponsor for the event. For every bottle of Bayer Advanced Tree & Shrub Insect Control purchased, the company will donate one tree to restore U.S. national forests. The product kills insects and prevents infestations for up to 12 months. According to the University of California Cooperative Extension Service, insects actually kill more timber annually than wildfire.
The Arbor Day Foundation estimates that more than one million trees were planted in Nebraska on the very first Arbor Day on April 10, 1872. That first event was the brainchild of J. Sterling Morton who was editor of Nebraska's first newspaper.
"Trees provide more than just aesthetic appeal," says Bayer Advanced lawn and garden expert Lance Walheim, who is a best-selling author and regular contributor to Sunset magazine. "Trees produce oxygen, provide a habitat for birds, stabilize soil, reduce erosion, mitigate flooding, reduce pollution and keep the earth cooler. It's critical that we not only plant trees, but provide the proper care for them -- to protect them, because they protect us."
How the Bayer Advanced/Arbor Day Foundation Restore America's Trees Program Works
All you have to do is go to www.bayeradvanced.com or www.arborday.org to register as an individual or as a group and choose a day and location to plant. Pledge to plant a certain number of trees in your yard, neighborhood park or in areas devastated by insects, diseases, hurricanes, wildfires or urban sprawl beginning on Arbor Day, April 28, 2006 through May 28, 2006. Consumers should get permission from appropriate government agencies before planting on public land. Never plant on private land without permission.
There are a number of places where you can get trees:
You can receive 10 free trees when you purchase a $10 membership to The Arbor Day Foundation. Go to www.arborday.org.
You can purchase trees at Home Depot, Lowe's, local nurseries, garden centers and tree farms.
The National Arbor Day Foundation is a million-member, nonprofit educational organization dedicated to tree planting and environmental stewardship. For more information on the Foundation, visit www.arborday.org or all (402)474-5655.

Bayer Advanced lawn and garden products are created by Bayer Environmental Science, a business unit of Bayer CropScience LP and part of the Bayer AG family, a Fortune Global 500 company that makes such well-known brands as Bayer(R) Aspirin, Aleve(R) and Alka-Seltzer(R). Research Triangle Park, N.C., is the business headquarters of the company's NAFTA Region. Kansas City, Mo., is the company's core technology center. The global headquarters of Bayer CropScience is located in Monheim, Germany.

Bayer Advanced products deliver Better Science. Better Results.(TM) and carry a money-back guarantee. They are available in Lowe's, Home Depot, Wal-Mart, and in other major retailers and independent garden shops across the United States. You can learn more by visiting www.bayeradvanced.com or by calling 1-877-BAYERAG.

The National Arbor Day Foundation is a trademark of the National Arbor Day Foundation. Bayer, the Bayer Cross, Bayer Advanced, Better Science. Better Results., Aleve and Alka-Seltzer are trademarks of Bayer.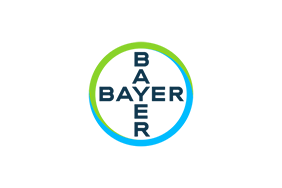 Bayer
Bayer
Bayer: Science For A Better Life
Bayer is a global enterprise with core competencies in the Life Science fields of health care and agriculture. Its products and services are designed to benefit people and improve their quality of life. At the same time, the Group aims to create value through innovation, growth and high earning power. Bayer is committed to the principles of sustainable development and to its social and ethical responsibilities as a corporate citizen. In fiscal 2015, the Group employed around 117,000 people and had sales of EUR 46.3 billion. Capital expenditures amounted to EUR 2.6 billion, R&D expenses to EUR 4.3billion. These figures include those for the high-tech polymers business, which was floated on the stock market as an independent company named Covestro on October 6, 2015. For more information, go to www.bayer.com.
More from Bayer