Published 11-17-05
Submitted by Bayer
PITTSBURGH -- Bayer Corporation today announced that it will increase its visibility for the many thousands of people who travel along the Pittsburgh airport corridor as it unveiled a new 18-foot Bayer Cross sign that will rest atop the company's North American headquarters building. Studies have shown that the Bayer Cross, the company's signature circular logo, is among the world's most well-known and respected corporate brands.

The company also announced today that it has passed an audit of its health, safety, environmental and quality processes. A leading international business process assessment company has certified that the North American headquarters of Bayer and the Bayer MaterialScience NAFTA operations comply with the Responsible Care Management System, a national program which monitors the performance of the nation's leading chemistry companies.

The unveiling of the Bayer Cross sign and the presentation of the certificate took place on the Bayer campus in Robinson Township, the location of the Bayer North American headquarters, Bayer MaterialScience NAFTA headquarters and the North American headquarters for Bayer Corporate and Business Services.
"The installation of this new Bayer Cross sign on our corporate headquarters is symbolic of the pride we have in our company, our employees, our products and our performance. It is signaling our new company motto, "Bayer: Science For A Better Life" and also is a symbol that we care about health, safety and protecting the environment," said Attila Molnar, President and Chief Executive Officer of Bayer Corporation. "And that is why I am delighted that we are presenting two significant events today: the Bayer Cross which shows our commitment to promoting the interests of the Pittsburgh region; and also that there is a substantial foundation of competence and credibility supporting our corporate claim."
The press conference was attended by Dan Onorato, Chief Executive of Allegheny County; Willy Scherf, President and CEO of Bayer Corporate and Business Services; Barry Phillips, Head of Sites Management Americas, NAFTA HSEQ, and Future Business for Bayer MaterialScience NAFTA; and other local officials and Bayer employees.

Responsible Care® is a voluntary global chemical initiative dedicated to achieving continuous improvement in environmental, health and safety performance beyond levels required by the U.S. government. The program has resulted in significant reductions in releases to air, land and water; major improvements in workplace and community safety; and expanded programs to research and test chemicals for potential health and environmental impact.

"Bayer is proud to be a visible part of Pittsburgh," said Dr. Molnar. "Visible not only by our daily messages that flash across Mt. Washington, our signs at PNC Park and the Pittsburgh International Airport and the new sign we are unveiling today, but visible also through our commitment to, and our participation in, the local community." With the support of the Bayer Foundation and the Bayer science literacy program, Making Science Make Sense®, hundreds of Bayer employees volunteer their time to support arts organizations, social service programs and local schools and universities.

"In keeping with our commitment to provide the highest quality service through continual process improvement, we are honored to receive this important certification of our U.S. headquarters," said Dr. Molnar.

The audit by the certification company BVQi of the Bayer headquarters involved senior management and representatives across the company's Health, Safety, Environment and Quality (HSEQ); Corporate Communications; and Distribution Safety functions. With headquarters certification in hand, Bayer will seek Responsible Care Management System certification at four other U.S. facilities between now and December 2007.

"Our neighbors and the world-class customers and industries that we serve increasingly want to see evidence that we not only produce high quality products, but that we do so in a safe, secure and environmentally sound manner," said Dr. Molnar. "The Responsible Care Management System certification provides that evidence."

The new sign will stand atop Building 4 on the Bayer Campus. Beginning the evening of Saturday, November 19, the sign will illuminate I-376 West (the Parkway West) and the airport corridor. According to the Pennsylvania Department of Transportation, more than 75,000 cars drive past Bayer on the Parkway West each day.

Bayer Corporation
Bayer Corporation, headquartered in Pittsburgh, is part of the worldwide Bayer Group, an international health care, nutrition and innovative materials group based in Leverkusen, Germany. In North America, as of April 2005, Bayer employed about 16,000 and had net sales in 2004 of 8.3 billion euros. Bayer's three operating companies - Bayer HealthCare LLC, Bayer CropScience LP and Bayer MaterialScience LLC - improve people's lives through a broad range of essential products that help diagnose and treat diseases, protect crops and advance automobile safety and durability.
American Chemistry Council
The American Chemistry Council (ACC) represents the leading companies engaged in the business of chemistry. ACC members apply the science of chemistry to make innovative products and services that make people's lives better, healthier and safer. ACC is committed to improved environmental, health and safety performance through Responsible Care, common sense advocacy designed to address major public policy issues, and health and environmental research and product testing.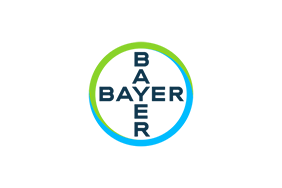 Bayer
Bayer
Bayer: Science For A Better Life
Bayer is a global enterprise with core competencies in the Life Science fields of health care and agriculture. Its products and services are designed to benefit people and improve their quality of life. At the same time, the Group aims to create value through innovation, growth and high earning power. Bayer is committed to the principles of sustainable development and to its social and ethical responsibilities as a corporate citizen. In fiscal 2015, the Group employed around 117,000 people and had sales of EUR 46.3 billion. Capital expenditures amounted to EUR 2.6 billion, R&D expenses to EUR 4.3billion. These figures include those for the high-tech polymers business, which was floated on the stock market as an independent company named Covestro on October 6, 2015. For more information, go to www.bayer.com.
More from Bayer