Published 04-25-05
Submitted by Bayer
PITTSBURGH - Bayer Corporation kicked off the l0th anniversary of its Making Science Make Sense (MSMS) program by announcing a series of new projects planned for 2005, including a national public opinion survey, an educational forum for parents and elected officials, and an exciting new environmental filmmaking competition for Pittsburgh-area schools.
MSMS is Bayer's award-winning, company-wide initiative that advances science literacy across the United States through hands-on, inquiry-based learning, employee volunteerism and public education. Over the years, it has introduced tens of thousands of students to National Science Education Standards-based inquiry learning, provided professional development for thousands of teachers and offered the expertise of its science volunteers to countless schools around the country for both formal and informal science education experiences.
"Ten years ago, Bayer Corporation declared its commitment to strengthening science education in the United States when we established Making Science Make Sense. In so doing, we formally launched a nationwide, grassroots science education outreach program built on a foundation created over 30 years by Bayer science volunteers," said Dr. Attila Molnar, Bayer Corporation president and CEO.
Dr. Molnar added the company plans to celebrate this milestone with the following series of projects and events that will take place through the end of the year:
Bayer Facts of Science Education 2005 Survey - With all of the recent public debate over the under-representation of girls and minorities in science and engineering, this year's national public opinion survey will examine the issue from the point of view of the parents of these students. Results of the survey will be released May 24, 2005.
MSMS 10th Anniversary National Forum - Using the survey results as a springboard for discussion, this forum will bring together parents, elected officials, leaders of national advocacy groups and others to learn about innovative elementary, middle and high school science education programs around the country that are successfully helping girls and minority students achieve academic excellence in science. The forum will take place this fall in Washington, D.C., and will be moderated by former astronaut Dr. Mae C. Jemison, who has served as Bayer's national science literacy advocate for MSMS since it launched a decade ago.
C.A.U.S.E. CHALLENGE™ by Bayer Corporation Film Festival - To be piloted in Pittsburgh this fall in partnership with the SciTech Spectacular and Pittsburgh Filmmakers, this environmental documentary filmmaking competition provides a platform for high school students who are not necessarily on a science track to become more scientifically and environmentally aware using the non-traditional, yet powerful tool of documentary films.
Bayer Making Science Make Sense Scholar Search - In May, Bayer will award a scholarship to 7th - 11th grade students in four of its site communities. The scholarships will enable four students to attend Dr. Jemison's international science camp The Earth We Share at Cornell University this July where they will work to solve global issues using an experiential science curriculum.
MSMS Employee Volunteerism - Throughout the year, Bayer's network of 1,000 employee volunteers will visit local schools, assisting teachers, mentoring, judging science fairs and helping to ignite student interest in science.
For more information about these initiatives or to view a 10-year retrospective of MSMS highlights and important scientific and technological milestones, please visit www.BayerUS.com/MSMS.

Bayer Corporation, headquartered in Pittsburgh, is part of the worldwide Bayer Group, an international health care, nutrition and innovative materials group based in Leverkusen, Germany. Bayer employs nearly 17,000 in North America with net North American sales of 8.4 billion euros in 2004. Bayer's three operating companies - Bayer HealthCare LLC, Bayer CropScience LP and Bayer MaterialScience LLC - improve people's lives through a broad range of essential products that help diagnose and treat diseases, protect crops and advance automobile safety and durability.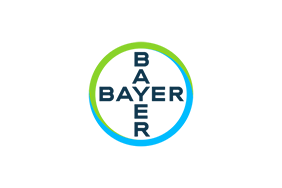 Bayer
Bayer
Bayer: Science For A Better Life
Bayer is a global enterprise with core competencies in the Life Science fields of health care and agriculture. Its products and services are designed to benefit people and improve their quality of life. At the same time, the Group aims to create value through innovation, growth and high earning power. Bayer is committed to the principles of sustainable development and to its social and ethical responsibilities as a corporate citizen. In fiscal 2015, the Group employed around 117,000 people and had sales of EUR 46.3 billion. Capital expenditures amounted to EUR 2.6 billion, R&D expenses to EUR 4.3billion. These figures include those for the high-tech polymers business, which was floated on the stock market as an independent company named Covestro on October 6, 2015. For more information, go to www.bayer.com.
More from Bayer