Published 04-25-05
Submitted by Bayer
PITTSBURGH - The arts and sciences, business and education came together last week as three of the region's leaders in these fields joined forces to launch a new environmental video and film competition and festival for Pittsburgh-area high school students.
The first SciTech Spectacular C.A.U.S.E. Challenge ™ by Bayer Corporation (Creating Awareness and Understanding of our Surrounding Environment) - a High School Film Festival in partnership with Pittsburgh Filmmakers - will take place this fall during the 10-day SciTech Spectacular, September 30 through October 9, 2005, at Carnegie Science Center and other locations.

Rory Kennedy, an award-winning documentary filmmaker, served as keynote speaker at the launch event. Kennedy addressed a group of area high school students at Carnegie Science Center about the role of the documentary as an agent for social change and shared her own experiences in making films about real-world subjects.
"A festival such as this not only helps today's students to become tomorrow's witnesses of society and its stories, but it also is an excellent vehicle to help raise their awareness of the world around them and those who are helping to preserve, protect and improve it," said Kennedy.
Joining Kennedy were Gregory S. Babe, President and CEO, Bayer MaterialScience, LLC; Linda Ortenzo, Executive Director, SciTech Spectacular; and, Charlie Humphrey, Executive Director, Pittsburgh Filmmakers. Together, they announced the new C.A.U.S.E. Challenge and each partner's commitment to it.
"This year, Bayer celebrates the 10th anniversary of Making Science Make Sense, our company-wide initiative that works to improve science education and science literacy among U.S. students," said Babe of Bayer. "At the same time, Bayer, through its partnerships with the United Nations and others, has long been committed to environmental and sustainable development programs around the globe. The C.A.U.S.E. Challenge allows us to merge and further strengthen these two commitments - hands-on, inquiry learning and environmental stewardship - in a meaningful way."
SciTech's executive director Ortenzo explained the new film festival is a key component of the 10-day Spectacular. "We appeal to a very broad audience by providing unique visitor experiences, many involving the arts. We have been developing the concept of a student film competition for several years. This partnership makes it possible," she said. "This initiative also fits the SciTech Spectacular's focus on the region's growth industries, one of which is environmental technology."
The C.A.U.S.E. Challenge invites high school students, either individually or in teams of up to four, to write, produce and edit a video or film with a five-minute maximum length on the theme "Mutual Impact: The Environment and You."
Its purpose is to provide a platform for high school students who are not necessarily on a science track to become more scientifically and environmentally aware using the non-traditional, yet powerful tool of film or video. In the filmmaking process, the students will develop their creative voice, master basic skills such as researching, reading, writing and speaking and build important science literacy skills like critical thinking, problem solving and team working.
"Pittsburgh Filmmakers' mission is based on a commitment to artists and the advancement of artistic excellence in film, video and photographic expression," said Humphrey of Pittsburgh Filmmakers. "Our partnership with SciTech Spectacular and Bayer will help students understand sophisticated ways to analyze and produce media arts - visual texts like video and animation, which are some of the most important forms of communication today - in context."
The deadline for entries is Sept. 12, 2005. There is a $5 individual entry fee and a $25 school sponsorship fee. Students can submit more than one film, but each entry must be on a separate video, DVD or miniDV. Students whose schools register can attend a free Pittsburgh Filmmakers' workshop on May 14 or June 11 from 11:00 a.m. to 1:30 p.m. Information on the workshops and entry forms are available at www.scitechspec.org.
All entries will be judged and recognized with a certificate for entry recognition, honorable mention, third place, second place and first place. First place winners also will be eligible to compete for the following:
Grand Prize: $1,000, a digital video camera and a personalized director's chair

Silver Prize: $500 and a Pittsburgh Filmmakers class

Viewer's Choice: $300 and a Pittsburgh Filmmakers workshop

Three Runners Up: A pair of tickets to the SciTech Spectacular

Visitors will be invited to view the entries throughout the Spectacular and will be encouraged to vote for the Viewer's Choice Award which will be presented at the Awards Ceremony, October 6, 2005 (location to be announced).

Bayer Corporation
The C.A.U.S.E. Challenge™ by Bayer Corporation is the newest component of Bayer's company-wide Making Science Make Sense (MSMS) program, which is celebrating 10 years of advancing science literacy through hands-on, inquiry-based science learning, employee volunteerism and public education. Bayer's Pittsburgh headquarters is one of 11 Bayer sites around the country that operate local MSMS programs, which together feature a national volunteer corps of more than 1,000 employees. In Pittsburgh, more than 150 Bayer volunteers visit more than 175 classrooms, reaching some 3,500 students in the region.

Bayer Corporation, headquartered in Pittsburgh, is part of the worldwide Bayer Group, an international health care, nutrition and innovative materials group based in Leverkusen, Germany. Bayer employs nearly 17,000 in North America with net North American sales of 8.4 billion euros in 2004. Bayer's three operating companies -- Bayer HealthCare LLC, Bayer CropScience LP and Bayer MaterialScience LLC -- improve people's lives through a broad range of essential products that help diagnose and treat diseases, protect crops and advance automobile safety and durability.

SciTech Spectacular
The 10-day SciTech Spectacular is a community celebration that showcases Pittsburgh as an international hub of scientific and technological developments by featuring Pittsburgh-based companies, universities or organizations, or those with ties to Pittsburgh; and former Pittsburghers now distinguished outside the region. Its programs emphasize the growth industries of Pittsburgh: robotics, information technology, nanotechnology, biotechnology, environmental technology and advanced materials processes; and connections between science and technology and the arts/literature, current events and science in the news.

The diverse programs are designed for families, students and teachers (middle school through college) and adults. Visitors engage in provocative panel discussions, science demos and exciting arts performances, as well as interactive exhibit booths by corporations, universities, community groups and arts organizations.

Pittsburgh Filmmakers
Pittsburgh Filmmakers is a regional community resource and one of the oldest and largest media art centers in the country. It is committed to the artist and the understanding and advancement of artistic excellence in film, video, photographic and digital expression. It accomplishes this through programs in exhibition, artist membership services, and education.

Pittsburgh Filmmakers' School of Film, Photography and Digital Media offers one of the most complete professional training programs in the country. Classes are offered in film, video, photography and digital arts and are open to the public and can be taken for college credit. Pittsburgh Filmmakers is an accredited institutional member of the National Association of Schools of Art and Design.

For more information and complete entry rules for the SciTech Spectacular C.A.U.S.E. Challenge™ by Bayer Corporation, please visit www.scitechspec.org.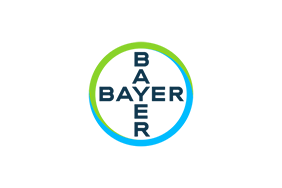 Bayer
Bayer
Bayer: Science For A Better Life
Bayer is a global enterprise with core competencies in the Life Science fields of health care and agriculture. Its products and services are designed to benefit people and improve their quality of life. At the same time, the Group aims to create value through innovation, growth and high earning power. Bayer is committed to the principles of sustainable development and to its social and ethical responsibilities as a corporate citizen. In fiscal 2015, the Group employed around 117,000 people and had sales of EUR 46.3 billion. Capital expenditures amounted to EUR 2.6 billion, R&D expenses to EUR 4.3billion. These figures include those for the high-tech polymers business, which was floated on the stock market as an independent company named Covestro on October 6, 2015. For more information, go to www.bayer.com.
More from Bayer