Published 04-02-07
Submitted by L'Oreal
NEW YORK, NY - April 2, 2007 - L'Oréal Paris is proud to announce that it will continue to celebrate the spirit of community achievement and volunteerism with its second Women of Worth program. The Women of Worth initiative is inspired by L'Oréal Paris' iconic brand philosophy, "Because I'm Worth It" and recognizes the achievements of real women who embody the spirit of the L'Oréal brand-women who possess self-confidence and are committed to distinguishing their own lives by making a difference in the lives of others. The call for nominations is from April 2nd to May 24th on the website www.womenofworth.com. This year's program will build on the success of the inaugural year by adding an interactive element to champion community achievement and volunteerism as well as one National Honoree who will receive a $25,000 monetary donation to her cherished cause.
"The four simple words 'Because I'm Worth It' continue to serve as a galvanizing and unifying force for the L'Oréal Paris community," said Carol J. Hamilton, President, L'Oréal Paris. "The Women of Worth program brings this message to life and honors real hometown heroes across the country. I applaud all our fabulous women who are inspiring volunteers and outstanding achievers who have an inspiring heart for making differences in their communities."
April 2nd Launch "" Call for Nominations
L'Oréal Paris will kick off the second annual Women of Worth program on April 2nd with the release of the nomination application and the re-launch of the interactive www.womenofworth.com website. The nomination period, which further personalizes the Women of Worth campaign, will run through May 24th. Last year's Women of Worth program drew more than 1,600 nominations for women who were engaged in remarkable work and effecting change within their respective communities.
The Judging
A distinguished panel of judges will review the nominations and will select 13 honorees this fall. The judges include:

Carol Hamilton, President of L'Oréal Paris
Susan L. Taylor, Editorial Director of Essence Magazine
Denise Resnik, a 2006 Women of Worth Award winner and founder of the Southwest Autism Research & Resource Center
Soledad O'Brien, Co-Anchor CNN's American Morning and recent NAACP Image Award honoree
Louisa Terry, Co-Executive Director of The Ovarian Cancer Research Fund
Dayle Haddon, L'Oréal Paris spokesperson and Author of "The 5 Principles of Ageless Living" and "Ageless Beauty"

Women of Worth Honorees
This year there will be 13 honorees - one from each of 13 regions across the United States selected from among the eligible nominations received. L'Oréal Paris will reward the Women of Worth honorees by making a monetary donation of $2,500 on their behalf to the charity they work with and a matching monetary donation will also be made in the name of the winners to The Ovarian Cancer Research Fund, the ten year charitable partner of L'Oréal Paris.

Woman of the Year
Following the judging period, the program takes on a very personal connection for all women by allowing the general public the opportunity to vote online for their favorite Women of Worth who will ultimately become the National Honoree. This one National Woman of Worth will be selected from the pool of the 13 Honorees by an online vote open to the public. This consumer activity period takes place in late September/early October on the www.womenofworth.com website. The National Honoree, an ultimate recognition introduced this year to the program, will receive an additional $25,000 donation in her name to her associated charity. The program culminates in October at an event in New York City honoring all 13 Women of Worth honorees.

Women of Worth Online Community
The Women of Worth Community is supported by a series of online resources that will offer tips on how to get involved in your community, editorials from volunteering experts, and profiles from 2006 Women of Worth honorees. The official Women of Worth website is a virtual community that encourages all women to share their stories and provides access to some of the most influential voices of social change. The online discourse will feature a new theme each month, with experts and real women proposing their thoughts on topics ranging from motherhood to volunteer vacations to "Make a Difference Day." Women can also engage in dialogues with others about community achievement and volunteerism as part of this online community.

"With so many women contributing to their own communities, L'Oréal Paris wanted to connect these women and these communities to each other in a meaningful way," said Ms. Hamilton. "We see the Women of Worth website as the ultimate exchange of ideas to foster the ideals of giving back, as we will supplement visitors' personal stories with special contributions and commentary from guest writers."

2006 Women of Worth Honorees
The 2007 honorees will join a distinguished group of community leaders who were recognized as the first Women of Worth. Last year's winners included:

Paula "P.K." Beville, 52, Marietta, GA
Charity: Second Wind Dreams makes dreams come true for those living in elder care communities.
Maria Palestini Bye, 56, Voorhees, NJ
Charity: Alicia Rose "Victorious" Foundation installs "Teen Centers" in pediatric hospitals across the country.
Laura Distelheim, 48, Highland Park, IL
Charity: Neighbor to Neighbor feeds hungry children in her community.
Erika Ebbel, 25, Cambridge, MA
Charity: WhizKids Foundation sparks interest in math and sciences for young students.
Denise Resnik, 46, Phoenix, AZ
Charity: Southwest Autism Research & Resource Center offers therapy, self-care skills and vocational training.
Sarah Reynolds, 74, Lenoir City, TN
Charity: Women Build empowers girls and women to construct homes for low-income families.
Shawnee Isaac Smith, 50, Santa Monica, CA
Charity: The Heart Touch Project provides free touch therapy to homebound and hospitalized patients.

For more information about the Women of Worth Program and to nominate a women you know, please visit www.womenofworth.com.

ABOUT L'ORÉAL PARIS

L'Oréal Paris, a division of L'Oréal USA, Inc. is a total beauty care company that combines the latest in technology with the highest in quality for the ultimate in luxury beauty at mass. The L'Oréal Paris product family includes Preference, Excellence, Natural Match, Feria, and Couleur Experte haircolors; VIVE Pro, Studio Line, and L'Oréal Kids hair care; Dermo-Expertise skin care, including Advanced Revitalift, Wrinkle De-Crease, Age Perfect, Men's Expert, Sublime Slim and Sublime Bronze; and L'Oréal Paris Cosmetics, including Colour Riche lip colors, True Match Makeup, Wear Infinite Eyeshadows, Voluminous, Double Extend, Lash Out, and Volume Shocking mascaras, among many others, and the HIP High Intensity Pigments line.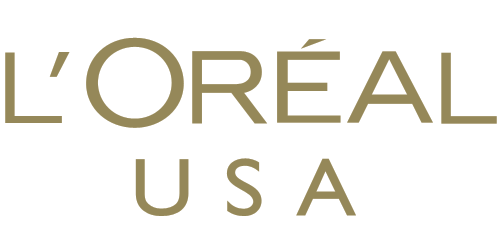 L'Oreal
L'Oreal
A worldwide leader in the cosmetics industry, L'Oréal develops innovative products to meet the diverse needs of customers in 130 countries worldwide. Over 3,000 people work in the Group's 14 research centers, located in France, Asia and America. Their findings are responsible for the registration of hundreds of patents annually. Women represent 55% of the research workforce - a percentage unmatched anywhere else in the industry. www.loreal.com
More from L'Oreal