Published 02-05-01
Submitted by WEC Energy Group
Wisconsin Electric and the Wisconsin Department of Natural Resources (DNR) today will sign an Environmental Cooperative Agreement. This is the first agreement of its kind between a Wisconsin business and the DNR.
"We're very enthusiastic about being a part of this," said Dick Grigg, WE president and chief operating officer. "Our company is committed to being a leader in environmental management and this program will provide us with many opportunities for innovation and leadership."
A significant benefit to WE and the environment will come from WE's ability to reclaim fly and bottom ash from company landfills. While modern power plants burn coal very efficiently, the plants of the past were only able to extract part of the energy in the coal. The energy that remained is still stored in the resulting fly and bottom ash in the company landfills. WE is planning to remove the ash from the landfills and burn it in the Pleasant Prairie Power Plant (P4) boilers, utilizing the energy to create electricity. Finally, the resulting combustion products can be sold for beneficial use and not landfilled.
This means the company will be burning less coal, existing ash will now be used to its fullest potential and landfill space can be returned to other more valuable uses.
Authorized as a pilot program by the state Legislature in 1997, the Environmental Cooperative Agreement Program seeks to identify alternate environmental regulatory approaches for Wisconsin companies. WE will implement its program for five years at P4, the largest electric generating plant in Wisconsin.
"Wisconsin Electric is declaring that it is ready to go beyond what current regulations require," said Wisconsin DNR Secretary George Meyer. "Wisconsin Electric is setting an example that I hope will encourage other Wisconsin companies to pursue environmental excellence through agreements like this one."
As part of the agreement, WE must demonstrate measurable improvements in environmental performance and report them to the DNR on an annual basis. WE must also commit to seeking to increase the efficient use of raw materials and other products used at the plant and utilize waste streams for other processes. Other activities that WE will perform within the Agreement include the adoption of a formal environmental management system, an environmental management information system, annual performance evaluations, and specific research on air emissions. Finally, the company will commit to increasing local community communication and involvement regarding plant activities.
In exchange for taking these steps, WE will have the ability to operate and maintain P4 in a more flexible manner than afforded by the current system. WE must still comply with all environmental standards. In addition to reclaiming energy from ash, the Agreement also provides the company benefits by permit streamlining, alternative monitoring, and reduced record keeping and reporting, thereby decreasing administrative expenses by both the company and the DNR.
Wisconsin Electric and Wisconsin Gas, the utility subsidiaries of Wisconsin Energy Corp. (NYSE: WEC), serve more than one million electric and over 940,000 natural gas customers throughout Wisconsin and Michigan's Upper Peninsula. Visit our utilities' Web sites at www.WisconsinElectric.com and www.WisconsinGas.com . Learn about Wisconsin Energy Corp. by visiting www.WisEnergy.com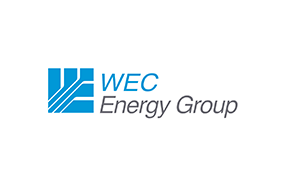 WEC Energy Group