Published 01-04-07
Submitted by Hormel Foods Corporation
AUSTIN, Minn.--(BUSINESS WIRE)--Jan. 4, 2007--Hormel Foods Corporation, (NYSE:HRL), one of the nation's largest manufacturers and marketers of consumer-branded meat and food products, published its first citizenship overview today, available in HTML or PDF format at www.hormel.com.
"Corporate responsibility has been at the root of what Hormel Foods has stood for as a company over the last 115 years," said Jeffrey Ettinger, chairman of the board, president and chief executive officer, Hormel Foods. "This overview documents our efforts and, in the process, allowed us to see the challenges we face and the improvements we must make."
The overview highlights the history of Hormel Foods' commitment to making a difference with consumers, employees, livestock, the environment and responsible business practices, specifically outlining 2005 and 2006 achievements and statistics.
Highlights include:
-- Employee volunteer initiatives and innovative processes to improve food safety and quality
-- A worker safety record that is better than the industry average, along with an explanation of Hormel Foods' Safety Excellence Program and other safety efforts
-- Development of a pork handling program for transporters - a program adopted by the National Pork Board
-- Hormel Foods' environment, animal welfare and corporate governance principles
-- Hormel Foods' Environment Management System (EMS)
-- Reduction of 1 million pounds of Dinty Moore American Classic(R) Microwave Meals packaging as a result of a focused effort to cut product packaging
-- Support of more than 300 organizations through the Hormel Foods Corporation Charitable Trust
-- $5 million donation to the Hormel Institute to build its new facility and continue cutting-edge research with food-based compounds
About Hormel Foods
Hormel Foods Corporation, based in Austin, Minn., is a multinational manufacturer and marketer of consumer-branded food and meat products, many of which are among the best known and trusted in the food industry. The company leverages its extensive expertise, innovation and high competencies in pork and turkey processing and marketing to bring quality, value-added brands to the global marketplace. In each of the past seven years, Hormel Foods was named one of "The 400 Best Big Companies in America" by Forbes magazine. The company enjoys a strong reputation among consumers, retail grocers, foodservice and industrial customers for products highly regarded for quality, taste, nutrition, convenience and value. For more information, visit www.hormel.com.
Copyright Business Wire 2007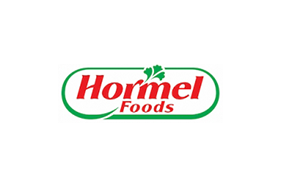 Hormel Foods Corporation
Hormel Foods Corporation
About Hormel Foods – Inspired People. Inspired Food.™
Hormel Foods Corporation, based in Austin, Minn., is a global branded food company with over $9 billion in annual revenue across 75 countries worldwide. Its brands include SKIPPY®, SPAM®, Hormel® Natural Choice®, Applegate®, Justin's®, Wholly Guacamole®, Hormel® Black Label® and more than 30 other beloved brands. The company is a member of the S&P 500 Index and the S&P 500 Dividend Aristocrats, was named one of "The 100 Best Corporate Citizens" by Corporate Responsibility Magazine for the ninth year in a row, and has received numerous other awards and accolades for its corporate responsibility and community service efforts. In 2016, the company celebrated its 125th anniversary and announced its new vision for the future - Inspired People. Inspired Food.™ - focusing on its legacy of innovation. For more information, visit www.hormelfoods.com and https://csr.hormelfoods.com/.
More from Hormel Foods Corporation