Published 01-22-09
Submitted by CSRwire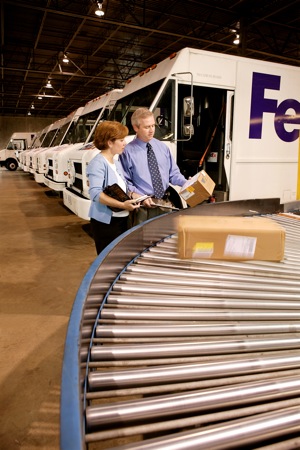 - January 22, 2008 - Environmental Defense Fund, one of the nation's largest and most established NGOs, has built a reputation over the last 40 years for finding solutions to a wide variety of the planet's most pressing environmental problems. The more than 300 scientists, attorneys, economists and other professionals at EDF work on stabilizing the earth's climate, preserving species and habitats, safeguarding oceans and marine habitats and protecting human health.
EDF has more than 500,000 members. You might remember them for having helped bring all hunted whales onto the U.S. endangered species list, or for convincing federal regulators to phase out lead in gasoline. Perhaps you read about their success in helping the Panara Indians of Brazil win protec¬tion for their homeland, thereby saving 1.2 million acres of Amazonian rainforest from deforestation. Maybe you heard about their partnership with FedEx to transform the delivery truck industry which resulted in the launch of the first commercial hybrid delivery truck. The trucks, by the way, reduce emissions of soot by 90% and go 50% farther on a gallon of fuel.
Most recently the group has created effective business partnerships to help corporations become more sustainable. In 2007, EDF helped create USCAP, a partnership of more than two dozen of the world's leading corporations-Alcoa, BP America, Caterpillar, Duke Energy, DuPont, GE, PG&E and others-to support bold action on global warming.

Their corporate partnerships program works to develop energy-saving innovations, green the supply chain and establish new business practices that transform entire industries. To maintain its independence and credibility, EDF accepts no money from corporate partners. They are funded by individuals and foundations.

"The environment is our only client," says Gwen Ruta, vice president of EDF's Corporate Partnerships Program. "This gives us the opportunity to challenge companies to go further without being beholden to them in any way. What we want to see is industry-wide change."
Some of their current projects include creating a Climate Corps through a partnership with Net Impact that trains students to help companies go green. The Climate Corps embeds trained MBA students inside businesses to find energy efficiency improvements.

"We are looking for a new way to empower the next generation of business leaders to meld environmental innovation with bottom line results," says Ruta. "By leveraging corporate influence with suppliers, with customers and with policymakers, we're creating change on a grand scale while demonstrating good business value."

In another first for the environmental movement, EDF is working with Kohlberg Kravis Roberts (KKR) to improve the environmental performance of companies in KKR's U.S. portfolio, modeled on the formula KKR uses to drive financial performance. The partners will develop tools that will enable managers to improve efficiency, reduce waste and address environmental impacts.

Wal-Mart saw EDF set up shop right next to its world headquarters in Bentonville, Arkansas, - the only environmental group to do so. EDF is helping the giant retailer green its massive supply chain and its operations-from reducing greenhouse gas emissions to reducing packaging and developing environmental standards at factories in China.

"Because of its massive size and influence, even small improvements in Wal-Mart's operations can have enormous impacts," says Ruta. "For example, we're working with Wal-Mart to reduce plastic bag waste. While shopping bags might not seem like such a big deal, with a company the size of Wal-Mart the impacts are huge. Our goal is to take 9 billion bags out of the system "" enough to circle the earth 120 times when laid end-to-end."

Unfortunately, EDF does not have the resources to work with every company that reaches out to them. So they decided to create an online resource center for corporations to learn from each other. It's called the EDF Innovation Exchange.

The EDF Innovation Exchange
The Innovation Exchange is a portal on EDF's website that will provide new tools and information about proven actions that companies can take today to reduce their environmental footprint.
"The success of our partnerships with industry icons like McDonald's, FedEx and DuPont, combined with our role in building the U.S. Climate Action Partnership, has resulted in more and more companies are calling EDF for advice on how to go green," says Ruta. "These companies have the will to change, but not the information or tools they need to do so. By overcoming the executive information gap, the EDF Innovation Exchange will inform and inspire companies that want to improve their environmental profile."

According to Ruta, the Exchange is a natural fit with one of EDF's main requirements for their corporate partnerships: To publicize successes so others can replicate them.
"We started thinking about how we could recreate best practices and publicize the results of our partnerships in one place, while giving others the opportunity to have access to this information," she says.

The site is designed for CSR managers and people in charge of greening their companies who don't necessarily know where to start. People can search the EDF Innovation Exchange by Industry Sector including Financial Services, Food and Agriculture, Healthcare, Manufacturing, Retail and Consumer Goods, Telecom and IT or Transportation. People can also search according to Environmental Opportunities such as Climate Change, Clean Water, Safer Materials, Paper and Packaging, Productive Oceans or Healthy Food. The EDF Innovation Exchange also contains a Case Studies section devoted to companies who have successfully reduced their environmental footprint and a Tools section that offers comprehensive steps and strategies companies can take to address a variety of sustainability issues.
"The idea is a community where corporate executives can use the site not only to learn about environmental opportunities today, but to challenge themselves and their peers to create new win-win innovations for tomorrow," says Ruta. "We've seen a real eagerness to share information on environmental issues and challenges that's unique in the business world. The EDF Innovation Exchange shares our collected wisdom while providing a platform for others to do the same."

She says that while the Innovation Exchange has the potential to be a great resource, it is going to require participation from companies who want to make a difference for the environment while running a business.

"Today more than ever, companies can't afford to miss out on the business benefits that environmental innovation can bring," Ruta says.
"From downsized packaging to clean fleets to energy efficient buildings, we've seen over and over again that going green allows businesses to optimize operations, save energy and cut costs."


Environmental Defense Fund, a leading national nonprofit organization, represents more than 500,000 members. Since 1967, Environmental Defense Fund has linked science, economics, law and innovative private-sector partnerships to create breakthrough solutions to the most serious environmental problems. Environmental Defense Fund has a 20 year track record of success in partnering with business. To maintain its independence and credibility, EDF accepts no money from corporate partners; generous individuals and foundations fund its work. For more information, visit www.edf.org.

About CSRwire
CSRwire is the leading source of corporate social responsibility and"¨sustainability news, reports and information. CSRwire distributes news related to Diversity, Philanthropy, Socially Responsible Investing (SRI), Environment, Human Rights, Workplace Issues, Business Ethics, Community Development and Corporate Governance to Journalists, Analysts, Investors, Activists, Academics, Public Relations, Advertising and Investor Relations Professionals in over 200 Countries.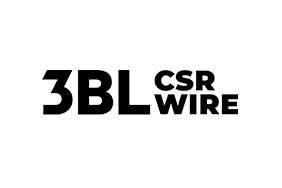 CSRwire
CSRwire
Trusted since 1999, 3BL CSRwire is a dedicated, real-time source for major news and updates pertaining to corporate social responsibility and sustainability. CSRwire is part of the 3BL network.

Explore the latest news below.
More from CSRwire