Published 08-25-08
Submitted by 3BL CSRwire
- August 25, 2008 - CSRwire, the leading source of corporate social responsibility news and information, is continuing to grow faster than its staff can keep up! In between developing closer relationships with new and current members, posting news releases and multimedia, going to CSR-events, and trying to change the world for the better, the CSRwire team is currently searching for several motivated people to join them for the following positions:
Client Relations/Sales: This person(s) will divide up his/her time maintaining relations with CSRwire's existing clients and conducting outreach to new clients. He/she will regularly touch base to keep clients updated on any new features or service offerings and help with any questions and/or problems. This position includes identifying and communicating with new companies and organizations to use CSRwire to distribute and archive their CSR news, event announcements and reports. The sales component of this position is reflected in the generous commission/bonus plan that accompanies the salary.
Responsibilities: General client service/sales outreach by telephone and email, attending conferences, using the Internet and other resources for prospecting, and communicating with PR and communications professionals from corporations, NGO's and non-profits about how CSRwire can best help them get their messages out to the audience they are hoping to reach "" the CSR community.
Distribution Manager: This person will be an experienced and enthusiastic networker responsible for broadening CSRwire's reach to journalists, investors, analysts, academics, activists, public relations and investor relations professionals. The overall goal is to increase the number of professionals who receive CSRwire's free news and information. This includes developing and implementing strategies to drive more traffic to CSRwire.com, procuring CSRwire News Alert subscribers, identifying and securing additional internet 'outlets' to run CSRwire headlines and news, viral marketing, exploration of other internet marketing strategies and general networking online and at CSR conferences. Staying abreast of emerging trends in CSR and sustainability will also be important. This person will become familiar with all of CSRwire's news categories and be committed to getting our news to the best and most relevant media outlets, websites, social media, and multimedia portals.
CSRwire is looking for people who share in the company's mission. All of CSRwire's work is founded on a belief that companies that are measured on their social and environmental return as well as their financial return will attract talent, patient capital, loyal customers and long-lasting partnerships.
CSRwire is part of a revitalization project that has put sidewalks, street lamps, and gardens in our inner city neighborhood. Our community includes the Gasoline Alley Foundation, an NGO that provides job opportunities to inner-city youth, a hair salon that supports abused women, a meditation center, and the Restore, which provides recycled and used housing materials at low cost to the community.
All positions are based in Springfield, Massachusetts.
Please familiarize yourself with CSRwire.com before applying by email with a resume and cover letter to greg@csrwire.com. We look forward to hearing from you!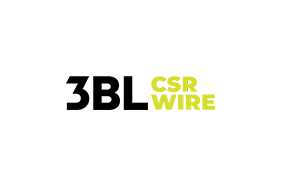 3BL CSRwire
3BL CSRwire
Respected and relied on by journalists, bloggers, business leaders and academics around the world, 3BL CSRwire is a dedicated, real-time source for major news and updates from within the worlds of ESG, corporate social responsibility and sustainability.
3BL CSRwire offers a-la-carte press release distribution to a global network of influential stakeholders and mainstream audiences—perfect for organizations just getting started in CSR or for those looking to get the most out of their corporate communications.
More from 3BL CSRwire