Published 04-15-03
Submitted by 3BL CSRwire
Each year, Earth Day inspires a groundswell of grassroots action in communities around the world. Since its inception in 1970, Earth Day has been the first experience in environmental citizenship for hundreds of millions of people around the world. Today, Earth Day Network supports more than 8,000 organizations in more than 184 countries and 95,000 educators in the United States. People from across the globe take part in Earth Day events and actions which inform, spread awareness and drive tangible change.
This year, Earth Day Network and CSRwire are pleased to announce a special promotion to help you get the word out about your activities related to Earth Day 2003. CSRwire is a globally syndicated press release and non-financial report distribution service targeting Corporate Social Responsibility (CSR). News released through CSRwire reaches your critical stakeholders: media, investors, analysts, customers, employees, advocacy groups, and government agencies. Launched in 2000, our distribution includes over 3600 contacts and 22 partner sites globally reaching those specifically looking for this information. CSRwire helps make your voice heard.
This promotion consists of special discounted pricing and additional recognition, including:
· Special webpage linked from CSRwire home page featuring these releases.
· Special webpage linked from Earth Day Network website
· Special earth Day CSRwire Alert featuring releases with follow-up on April 23.
Pricing is as follows:
o Companies - standard price $300 + $100 membership: 50% discount = $150 with $50 contribution going to EDN
o Non-Profit Organizations - standard price $200; special offer = FREE
Please send your press releases to sales@csrwire.com or call 802-251-0110 for more information. We thank you for your efforts for Earth Day and look forward to helping you give voice to your efforts.
Sincerely,
Gary Tomchuk
CSRwire
Kathleen Rogers
Earth Day Network
By acting in concert, all over the planet, who says we can't change the world?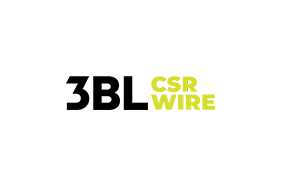 3BL CSRwire
3BL CSRwire
Respected and relied on by journalists, bloggers, business leaders and academics around the world, 3BL CSRwire is a dedicated, real-time source for major news and updates from within the worlds of ESG, corporate social responsibility and sustainability.
3BL CSRwire offers a-la-carte press release distribution to a global network of influential stakeholders and mainstream audiences—perfect for organizations just getting started in CSR or for those looking to get the most out of their corporate communications.
More from 3BL CSRwire