Published 05-20-08
Submitted by bp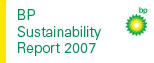 Click here to access the full BP Sustainability Report 2007
BP Sustainability Report 2007 provides a concise account of BP's responsible operations, environmental performance and its role in society and also demonstrates how BP is focusing on three priorities: safety, people and performance.
The report shows how, for BP, safety is at the heart of responsibility. As chief executive Tony Hayward says: "Every action we take depends on our people. And performance provides us with the opportunity to make a broader contribution to society."
The full BP Sustainability Report 2007 is available as a PDF to download at www.bp.com/sustainability.
The full PDF report addresses the issues that BP has identified as most important to its key audiences. This PDF report is aimed at specialist audiences with an interest in BP's sustainability performance, including academics investors and non-governmental organizations.
In addition, BP's online reporting covers a wider set of issues and reports on them in more depth.
In response to feedback, BP has also selected highlights of the full report to give an overview of BP's sustainability issues. The BP Sustainability Review 2007 is aimed at all those with an interest in BP's sustainability performance. This is available both as an 8 page printed document and to download as a pdf.
For more information or to download both the BP Sustainability Review and BP Sustainability Report 2007, click here www.bp.com/sustainability.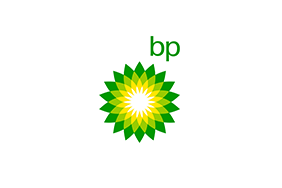 bp