Published 04-06-06
Submitted by bp
London, United Kingdom - BP has published its Sustainability Report 2005 which covers the company's business approach, environmental record and role in society. This year's report is entitled 'Making energy more' because it focuses on improvement - whether to the quality of their products, the way they manage environmental issues or the influence they have on the communities around them.
"We have much to do, and much to learn, but our aspiration remains unchanged - to be a company that works consistently and universally in ways that help to sustain the development of the world of which we are part" said Lord Browne, Group Chief Executive.
This year BP has evolved its reporting to include areas where further coverage was requested from its extensive user research. These areas include:
Detail on BP's approach to risk management.

Description of the processes and outcomes of dialogue and engagement with external parties.

Improved transparency on BP's public policy and advocacy activities.

For the third year, BP is reporting in accordance with the Global Reporting Initiative 2002 Sustainability Reporting Guidelines 2002.

BP is also reporting for the first time against the IPIECA/API indicators which provide guidance on voluntary disclosure for the oil and gas industry. BP played a significant role in the development of these new sector guidelines.

The report also includes a 'Communication on Progress', which describes how BP continues to seek to demonstrate the United Nations Global Compact principles in its work.

In response to external feedback, BP will continue to translate the BP Sustainability Report 2005 into German, Russian and Spanish. It will also translate it, for the first time, into Mandarin Chinese.

Further comprehensive information, case studies, data and charting tools are available at www.bp.com/sustainability

To request a printed copy of the report please go to www.bp.com/orderthereport

BP is interested in your feedback, please go to www.bp.com/sustainabilityfeedback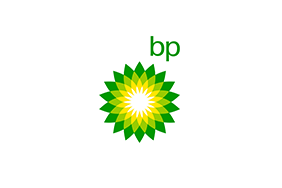 bp
bp
bp operates globally with business activities and customers in more than 100 countries and approximately 97,000 employees. We have exploration and production interests in 26 countries. Just under 40% of our fixed assets are located in the US and around 25% in the UK and the rest of Europe.
More from bp