Published 04-11-05
Submitted by bp

London, United Kingdom - BP has launched its Sustainability Report 2004 which covers the company's business approach, environmental record and role in society. This year's report is entitled 'Making the right choices' because it focuses on the choices made in 2004 with long-term sustainability in mind.
For BP, sustainability means the capacity to endure as a group, by renewing assets, creating and delivering better products and services that meet the evolving needs of society, delivering returns to shareholders, attracting successive generations of employees, contributing to a flourishing environment and retaining the trust and support of customers and the communities in which BP operates.
"Our purpose at BP is to provide energy products and services to customers around the world. We've been doing this for almost 100 years and want to continue doing so in future; responding to the world's growing need for energy" said Lord Browne, group chief executive of BP. "To do this we have to work in ways that are sustainable, and to build mutually advantageous relationships with all those who are touched by our business".
This year BP has improved its reporting to include areas where further coverage was requested from readers. The report signals progress in a number of areas, for example, it:
Describes what corporate responsibility means for BP.
Includes an explanation of the process used to determine the material issues for BP to report.
Provides more detail on the approaches adopted to create dialogue and engagement with people touched by the business worldwide.
Includes the latest progress on BP's safety performance and approach to tackling climate change issues.

For the second year, BP is reporting in accordance with the Global Reporting Initiative Guidelines 2002 - a comprehensive set of indicators covering all aspects of sustainable development. The report also includes a view on how BP is seeking to demonstrate the United Nations Global Compact Principles in its work. Developed by companies, UN agencies and expert organizations, the principles cover human rights, labour, the environment and corruption.

This year, in response to external feedback, BP have also produced a summary version of the report, BP Sustainability Review 2004 available in four languages.

Further comprehensive information, case studies, data and charting tools are available at www.bp.com/environmentandsociety.

To request a printed copy of the report please go to www.bp.com/sustainabilityreporting.

BP is interested in your feedback, please go to www.bp.com/sustainabilityfeedback.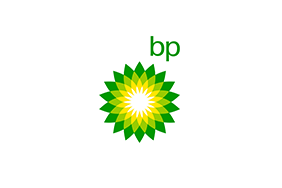 bp