Published 06-10-02
Submitted by bp
DENVER, Colorado - Colorado residents can breathe easier today thanks to an announcement by BP that it has selected the Denver metropolitan area, Colorado Springs, Fort Collins and Boulder as the latest U.S. cities to receive lower sulphur gasoline as part of BP's global Clean Cities initiative
The EPA, Denver Regional Air Quality Council and American Lung Association of Colorado all welcomed today's announcement.
"EPA applauds the efforts of BP to get ahead of the curve by beginning to meet national content levels for sulfur in fuels prior to established deadlines," said EPA regional administrator Robbie Roberts. "The company's interest in improving air quality is admirable and shows leadership that can stand as an example for other companies."
Roberts noted that the EPA has worked extensively with automobile manufacturers, the petroleum industry, states, and environmental and health experts to develop a program, that for the first time, addresses tailpipe emissions and gasoline as a single system to achieve cleaner air.
"Low sulfur gasoline is important for reducing air pollution from cars and trucks in the future," said Jim Scherer, chairman of the Regional Air Quality Council in Denver. "BP's early introduction of this gasoline into the Denver market will allow us to realize these air quality benefits sooner."
"The American Lung Association of Colorado cares about the air we breathe," added Cindy Leverance, Director of Field Services. "We applaud BP for taking a positive step to improve our air by offering lower sulfur fuel for consumers."
BP's new lower sulfur Amoco Ultimate contains 85 percent less sulfur (less than 30 parts per million) than previous Amoco Ultimate blends. This new lower sulfur fuel is being introduced six years ahead of EPA requirements for the greater Denver area.
To date, BP has introduced cleaner fuels in more than 110 cities worldwide including lower sulfur premium gasoline in more than 40 U.S. cities. Within the next three years, 50 percent of BP's global fuel sales will be cleaner fuels including new zero sulfur fuels.
These lower sulfur fuels reduce nitrogen oxide (NOx) emissions that contribute to ozone pollution. In the Front Range alone, continued use of Amoco Ultimate will eliminate the equivalent of up to 2,800 cars' NOx emissions from the air every day.
Amoco Ultimate is part of BP's full slate of quality Amoco-branded gasolines including Amoco Regular and Amoco Silver -- fuels consistently rated highest in quality in consumer surveys. Amoco fuels are available at all BP and Amoco retail sites throughout Colorado.
Polly Flinn, senior vice president for BP's US retail operations, made the cleaner fuel announcement after a signing an agreement with the U.S. Department of Energy's National Renewable Energy Laboratory (NREL) for the joint development of solar education programs for Colorado students.
"BP, through its solar company, has a long history of working with NREL on advancements in renewable energy," Flinn said. "Today's announcement on cleaner gasoline and solar education is in keeping with BP and NREL's shared commitment to innovation, renewable energy and environmental responsibility. We're proud to do our part to help make Denver's 'brown cloud' a thing of the past."
BP also announced today it plans to invest about $125,000 into a partnership with NREL to develop education and public awareness programs in the State of Colorado focusing on renewables and energy conservation.
According to NREL Director Admiral Richard Truly, "NREL has enjoyed a long and successful research collaboration with BP through its solar business. We look forward to broadening our partnership with BP in ways that will help educate more Coloradoans and more people across the country about renewable energy and energy efficiency."
BP is also showcasing energy efficiency and solar power at all of the new retail sites it builds in Colorado.
Known as "gas stations of the future," BP Connect stores combine state-of-art fueling technology with unmatched shopping and dining convenience. The stores also feature connections to the Internet and solar-powered pump canopies.
The BP-developed thin-film solar modules embedded in the canopy generate electricity directly from sunlight -- enough to power between three and five homes or roughly 10 to 20 percent of the site's overall energy needs.
"In addition to being one of the largest manufacturers of solar panels in the world, BP is the largest commercial user of solar power," Flinn said. "To date, we have installed solar panels at more than 380 of our retail sites worldwide including five in the Front Range. Counted together, these panels are producing more than six megawatts of electricity per day and reducing harmful carbon dioxide emission by 6,500 tons per year."
To date, BP has opened 16 BP Connect stores in the Denver metropolitan area including two large flagship stores at 9100 West Ken Caryl Avenue in Littleton and at Interstate 25 and Castle Pines in Castle Rock. The company has also applied for permits to build additional BP Connect sites throughout the Denver area.
BP is also in the midst of a multi-million dollar renovation of its network of 149 BP and Amoco retail sites in Colorado. The reimaging campaign involves the conversion of Amoco sites to BP's distinctive green and yellow livery and Helios trademark featuring Amoco fuels. The renovations and new sites represent a $37 million investment in the Front Range and have created 200 new jobs during the past two years.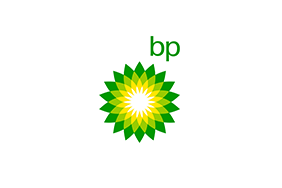 bp
bp
bp operates globally with business activities and customers in more than 100 countries and approximately 97,000 employees. We have exploration and production interests in 26 countries. Just under 40% of our fixed assets are located in the US and around 25% in the UK and the rest of Europe.
More from bp