Published 07-16-01
Submitted by bp
The first petroleum company in the world to recognize climate change as a threat to the environment, BP today becomes the only oil company to join the Alliance to Save Energy, which includes 70 other leading companies in their industries that are committed to promote energy efficiency domestically and overseas.
"We are pleased to have BP join the Alliance to Save Energy. As the world's third largest oil company, BP is a good example of how the private sector can utilize energy efficiency to not only affect their bottom line but also to improve the environment," states Alliance Chairman U.S. Senator Jeff Bingaman (D-N.M.) who is also Chairman of the Senate Energy and Natural Resources Committee.
"If a global company as diversified and energy intensive as BP can address their corporation's energy usage through efficiency and conservation measures, then other firms should certainly be able to painlessly follow suit," explains Alliance President David M. Nemtzow.
Nemtzow is referring to BP's widely lauded program to control their greenhouse gas emissions through an internal program of corporate energy management and emissions trading among individual business divisions. In 1997 BP Chairman and CEO Sir John Browne outlined an agenda to address the issue of climate change. Since then BP has adopted a precautionary approach to climate change and recognizes that climate change is a genuine public concern. Faced with this reality, BP has set itself a goal to reduce its greenhouse gas emissions by 10 percent by the year 2010 and has already achieved their midway milestone.
Speaking on behalf of BP, U.S. Regional President John Manzoni said, "We are excited about our new partnership with the Alliance and look forward to working with the Alliance, and its members to raise the profile of responsible energy management at our facilities in the U.S. and around the world. BP recognizes the role energy plays in the economic security of every country and the personal security and quality of life of every individual. Promoting a balanced approach of conservation, energy efficiency, exploration and technology development is something we must all be focused on and involved in. We view the Alliance as a key conduit in the constructive engagement process concerning these energy policy issues with both the Administration and Congress in the current policy debate."
BP is expected to play a role in the Alliance's recently launched initiative to promote leadership in corporate energy management among the nation's leading CEOs and industry leaders. "We hope that corporate leaders like Sir John Browne can lead by example in the promotion of energy efficiency at their facilities and those of their suppliers," concludes Nemtzow.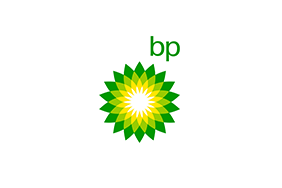 bp
bp
bp operates globally with business activities and customers in more than 100 countries and approximately 97,000 employees. We have exploration and production interests in 26 countries. Just under 40% of our fixed assets are located in the US and around 25% in the UK and the rest of Europe.
More from bp