Published 05-07-08
Submitted by Baxter International Inc.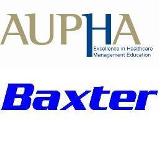 ARLINGTON, Va. and DEERFIELD, IL - May 7, 2008 - In recognition of his lifelong achievements and contributions to the field of health services research, Professor Sir Michael G. Marmot, MBBS, MPH, PhD, FRCP, FFPHM, FMedSci, has been selected as the 2008 recipient of the William B. Graham Prize for Health Services Research. The Prize, sponsored by the Association of University Programs in Health Administration (AUPHA) and The Baxter International Foundation, will be awarded on June 7, 2008 at the AUPHA annual meeting in Washington, D.C.

"Professor Marmot's research has revolutionized our thinking about the causes of heart disease and other illnesses by documenting that one's socio-economic position, and in particular the mental benefit of being in control of one's life, is itself an important determinant of health," said Thomas Rundall, Ph.D., of the University of California, Berkeley, and selection committee chair. "His work has transformed our understanding of health inequities and the policies being designed to reduce them."

Director of the International Institute for Society and Health, and MRC (Medical Research Council) research professor of epidemiology and public health at the University College London, Professor Marmot has led a research group on health inequalities for the past 30 years. He is principal investigator of the Whitehall Studies of British civil servants, investigating explanations for the striking inverse social gradient in morbidity and mortality, such as linking low control at work to the increased risk of cardiovascular disease. Professor Marmot currently leads the English Longitudinal Study of Ageing, is a vice president of the Academia Europaea, a member of the RAND Health Advisory Board, a foreign associate member of the Institute of Medicine, and chair of the World Health Organization's Commission on Social Determinants of Health. He was a member of the Royal Commission on Environmental Pollution for six years and in 2000 was knighted by Her Majesty The Queen for services to epidemiology and understanding health inequalities. Internationally acclaimed, Professor Marmot won the Balzan Prize for Epidemiology in 2004 and gave the Harveian Oration in 2006.

Professor Marmot says of his selection, "For 30 years I have had a passion to understand the causes of social disparities in health. For the last 10 of those, that passion has extended to using the evidence to try and tackle the problem. Improving the health of those who are socially disadvantaged is a reward in itself. To receive a prestigious award for this work is a way of highlighting this whole field of endeavor in which many of us have been involved. I am delighted."
About the William B. Graham Prize for Health Services Research
Since 1986, The Baxter International Foundation and the Association of University Programs in Health Administration have sponsored a prize to recognize researchers who have made major contributions to the health of the public through innovative research in health services. Originally known as The Baxter International Foundation Prize for Health Services Research, the prize was renamed the William B. Graham Prize for Health Services Research in 2006 to honor the late William B. Graham, long-time chairman and CEO of Baxter International Inc. The Prize has long been internationally regarded as the premier recognition for individuals practicing health services research.

The Prize acknowledges national or international contributions of health services researchers who apply analytic methods to examine and evaluate the organization, financing, and/or delivery of health services. The focus of the Prize is on the recognition of a person who has had a significant impact on the health of the public in one of three primary focus areas: Health Services Management, Health Policy Development and Health Care Delivery. The Prize winner is selected annually from a distinguished list of nominees by an international selection committee made up of past Prize winners, distinguished academics, and internationally recognized researchers. The Prize includes a $50,000 award. The Prize recipient is awarded $25,000, and the remaining $25,000 is contributed to a not-for-profit institution that supports the Prize winner's work.

About the Prize Sponsors
The Baxter International Foundation, the philanthropic arm of Baxter International Inc. (NYSE:BAX), helps organizations expand access to healthcare in the United States and around the world. The foundation, established in 1981, began to focus exclusively on increasing access to healthcare in 2002 "" particularly for the disadvantaged and underserved "" in communities where Baxter employees live and work. Baxter International Inc., through its subsidiaries, assists healthcare professionals and their patients with the treatment of complex medical conditions, including hemophilia, immune disorders, cancer, infectious diseases, kidney disease, trauma and other conditions. The company applies its expertise in medical devices, pharmaceuticals and biotechnology to make a meaningful difference in patients' lives. For more information, please visit www.baxter.com.
AUPHA is a global network of colleges, universities, faculty, individuals and organizations dedicated to improving health outcomes by promoting excellence in healthcare management education. AUPHA fosters excellence and innovation in healthcare management education, research and practice by providing opportunities for member programs to learn from each other, by influencing practice, and by promoting the value of healthcare management education. It is the only non-profit entity of its kind that works to improve the delivery of health services - and thus the health of citizens - throughout the world by educating professional managers at the entry level. AUPHA's membership includes the premier Baccalaureate and Masters degree programs in Health Administration Education in the United States and Canada. Its faculty and individual members represent more than 500 colleges and universities. In addition, a large number of health care institutions, hospitals and other health services delivery organizations and associations worldwide participate in, and benefit from, the network and services of AUPHA. For more information, please visit www.aupha.org.

Baxter International Inc.
Baxter International Inc.
At Baxter, sustainability means creating lasting social, environmental and economic value by addressing the needs of the company's wide-ranging stakeholder base. The company's sustainability efforts support Baxter's mission to apply innovative science in the development of products and therapies that save and sustain patients' lives.
More from Baxter International Inc.